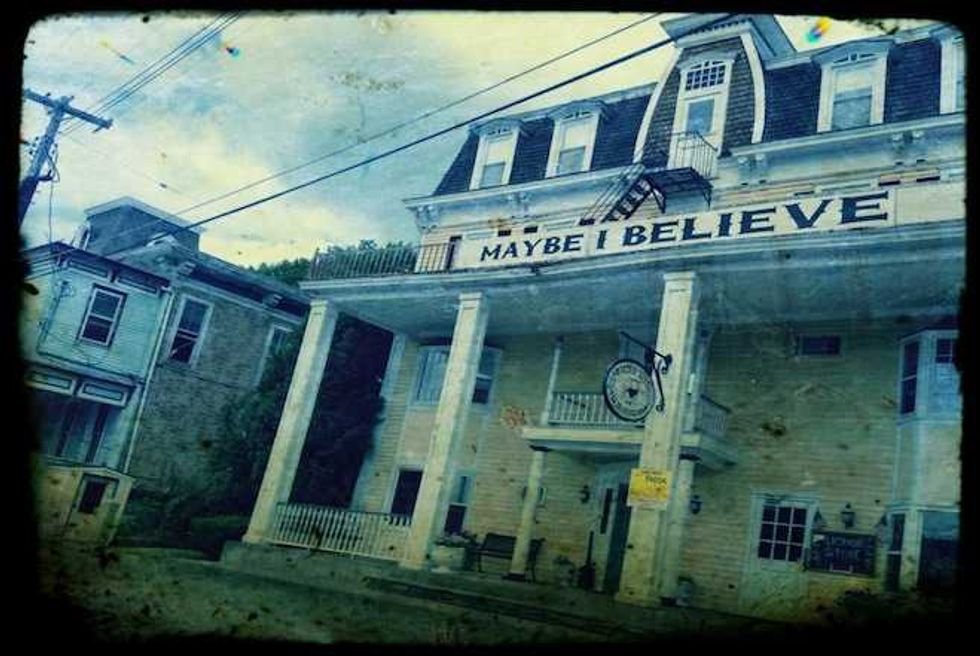 Popdust hears Joey Fortuna as a modern-day Bob Dylan, and he has set the bar high for himself with the release of breakthrough albums, "Sundress" and "Maybe I Believe." His expressive songwriting addresses common sensitivities delivered in an inventive manner which makes them both relatable and inspiring.
Joey broke into the NYC music scene as one of the lead songwriters of the LES band Poolsville. Establishing the characteristic sound they termed Slop Pop, Poolsville helped launch now famous clubs like Arlene's Grocery and paved the way for bigger names that followed, like the Strokes.
By day, Joey is CTO of Ziff Davis. Armed with an iPad and poor sleeping habits, he is able to continue making and releasing music for both a grown-up audience and for children. By night, his solo project, Joey Fortuna Band has graced the stages of NYC hotspots such as Rockwood Music Hall, The Bitter End, Norwood Club and Soho House.
His latest record, "Maybe I Believe" (released April 2014) can be described as an upbeat blend of The Avett Brothers, The Dire Straits, and Mumford and Sons. Replace a few guitar solos with segments from computerized counterparts (aka EDM), and "Maybe I Believe" would have already topped the charts. Hard to admit? Recall Avicii's "True."
Try listening to a preview. (We recommend starting with his title song, Maybe I believe.) Then revisit the eclectic group of musicians above and feel free to say: "Oh yeaaaa."
You can hear clips of Joey's music for grownups and children at http://joeyfortuna.com and find out about upcoming shows and releases here: Facebook Pages - Joey Fortuna.
All of his music is available on Amazon, iTunes and Google Play:
Joey Fortuna on iTunes
Joey Fortuna on Google Play