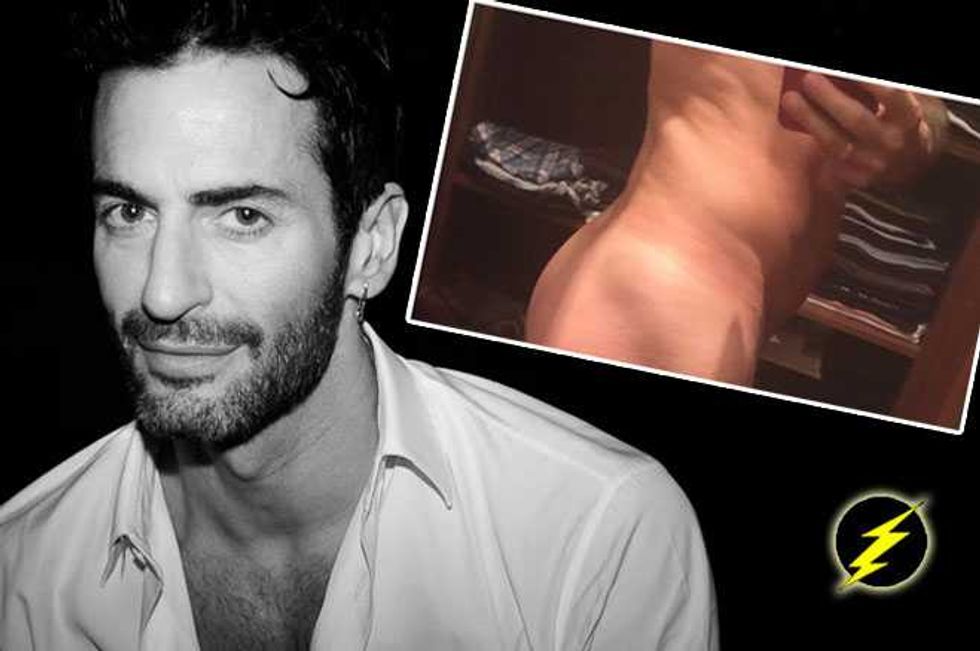 Designer Marc Jacobs accidentally posted a naked selfie on his Instagram last night.
It was meant to be sent as a direct message along with the text "It's yours to try"—presumably referring to his butt, but he posted it for the world to see instead.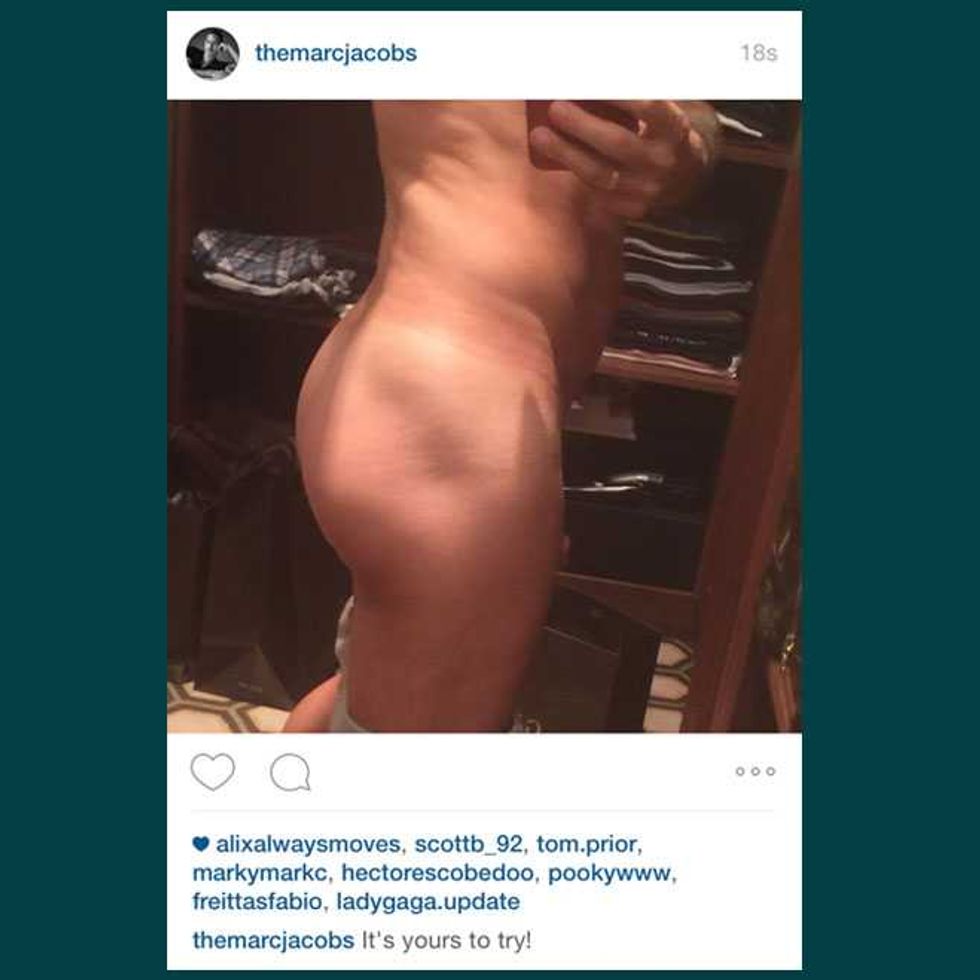 Realizing his error, Jacobs, 52, quickly deleted the shot but wasn't quite in time before someone screen grabbed it and dropped it into Gawker's tip box.
Speaking of tips.....Marc gave the object of his desire a teeny weeny little peek!
For those querying whether it's actually Marc—check out this comparison pic.   The ring's the same, the hand's the same and the phone is the same.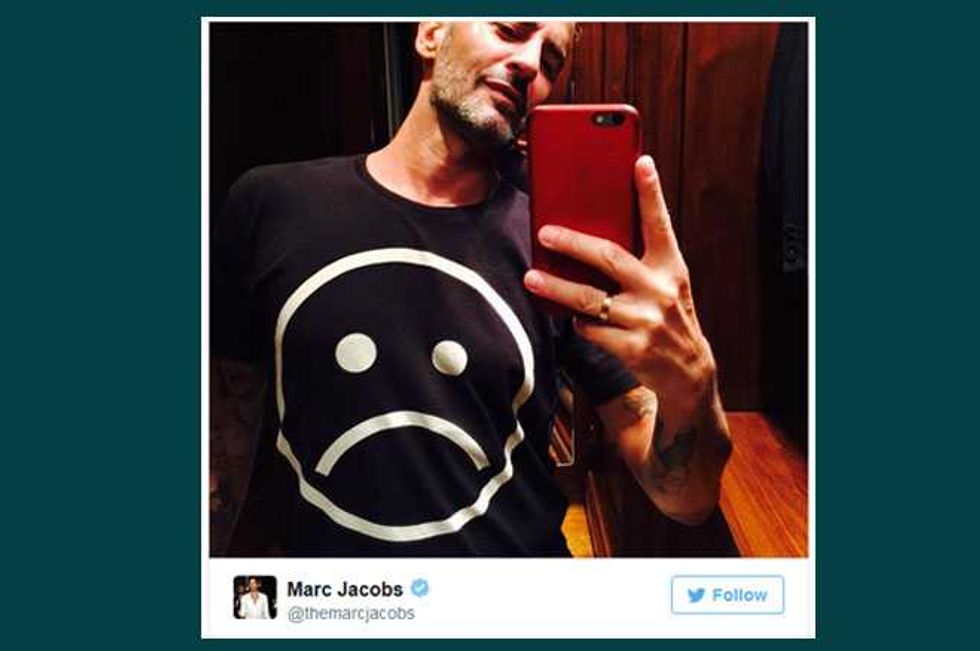 Yep it's definitely him.