Mariah Carey, currently enjoying a Mediterranean trip with new beau James Packer, has suffered an embarrassing, full on wetsuit nip slip!
As we know, Mimi is not shy of showing off major cleavage—even when she's covered up, her curves struggle to remain contained.
Hanging out with with Jamie, the Infinity singer decided to let lose and take a ride on a banana boat wearing a wetsuit. As she was making her way back to shore—whoops! Her left nipple popped its way out of the wetsuit giving the crew members an eyeful—thankfully, they were gentlemen and helped her get to her feet while she quickly rectified the situation.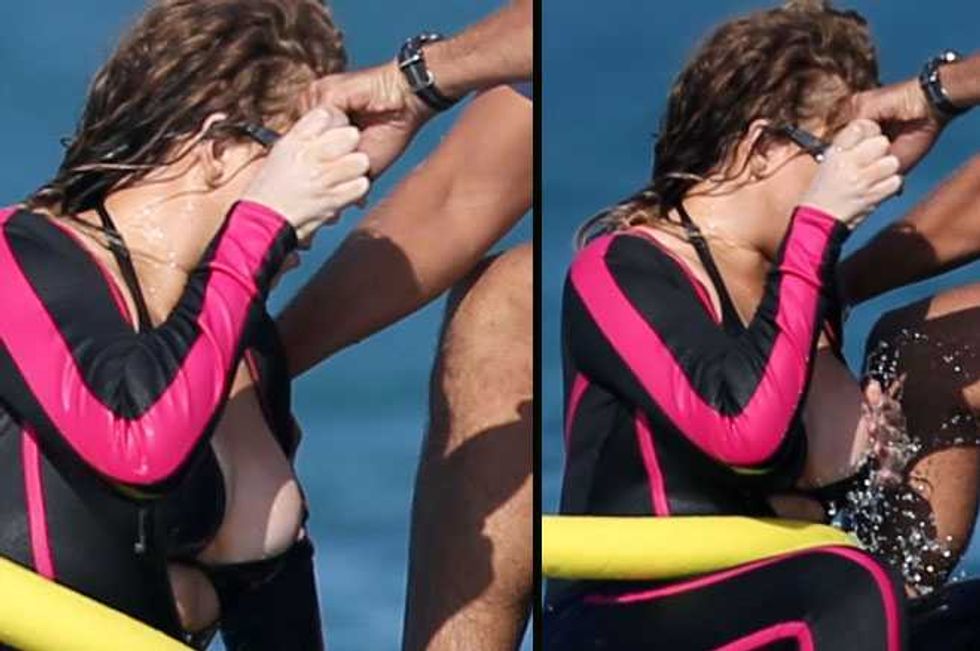 The bikini blunder is a minor hiccup in the Diva songstress' luxury holiday with billionaire Jamie and her four-year-old twins Morocco and Monroe.
She's been having a whale of a time jet-skiing and yacht lounging on the trip in the Italian sunshine.
Let's hope the yacht crew got the memo not to look her in the eye!