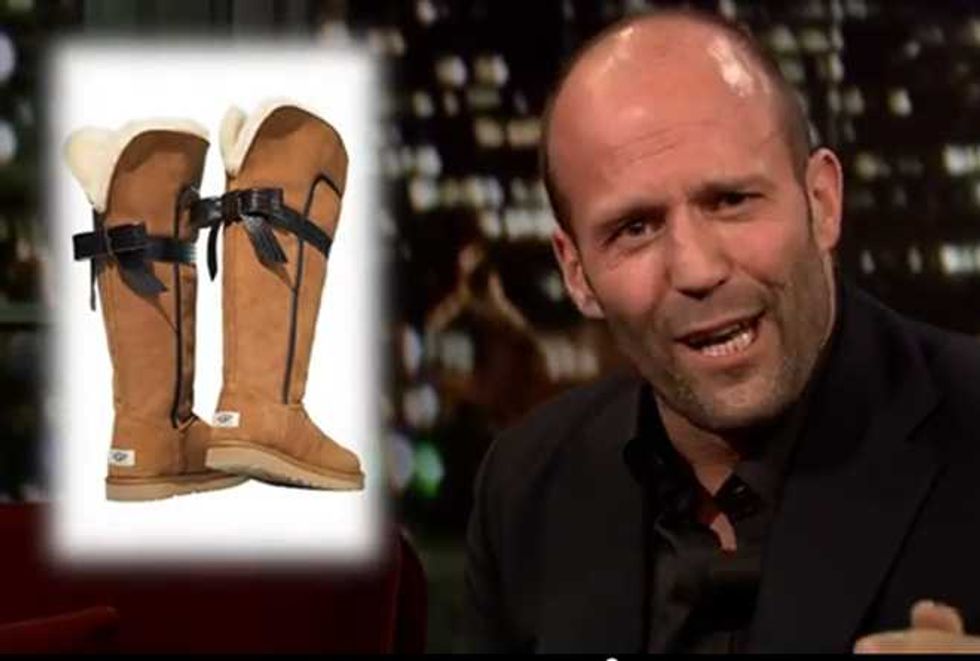 "I'm going to slip some [truffle cheese] into the next love sandwich I make for Stedman...." is hands down my favorite Jason Statham quote of the year.
Actually, it's the only Statham quote I've heard thus far—but that shouldn't take away from its winning status.
The Brit action hero actor appeared on Late Night with Jimmy Fallon Thursday and added his "hard man" edge to Oprah Winfrey's annual list of favorite things—and Popdust has the awesome video.