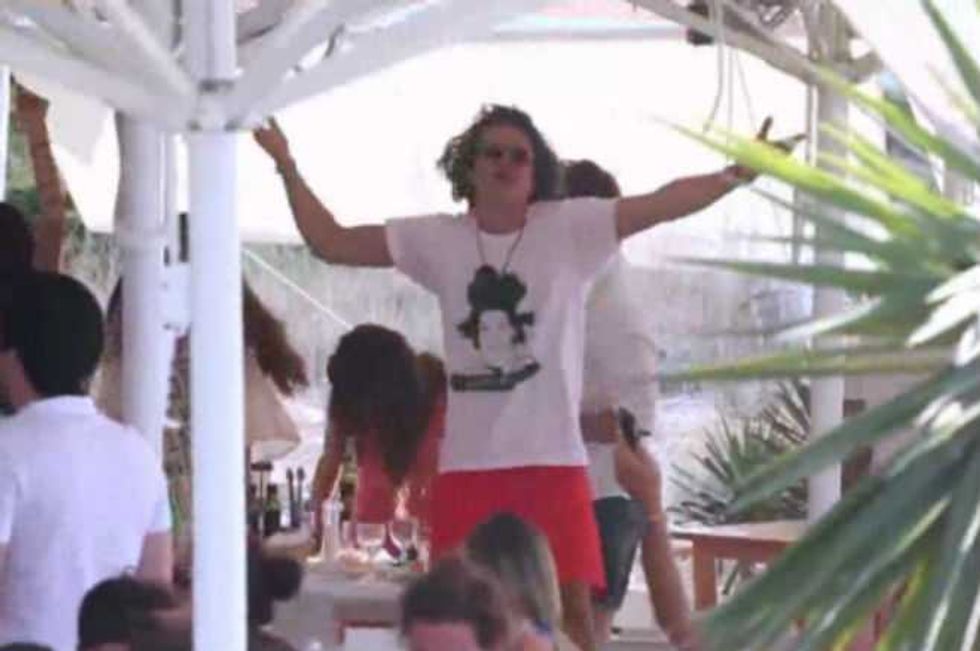 Orlando Bloom made the wishes and dreams of millions come true earlier this week after smacking Justin Bieber - and the party continues.
The actor was spotted busting several moves to Pharrell Williams' Happy in Ibiza on Friday, and we totally get it. What could be more uplifting than knowing you bitch slapped the little shitbag known as Bieber? Nothing, that's what.
Now, enjoy your weekends - Orlando, we salute you!