expensive stupid christmas gifts
If you're burdened with too much money this year, there are a variety of stupid, outrageously priced gits out there, so go get your assistant to makes some notes. We have curated the best of the worst, or vice versa.
Let's start with gifts for men, because nothing says Rich Douche like a wildly expensive accessory or sports-themed trinket.
Drug Tycoon Martin Shkreli Enlists Wu-Tang Clan In Bid To Be World's Biggest Douche
How about a limited edition Baccarat Crystal Chess Set for $32,000? Sure, that's a lot to spend but each piece is hand-cut from Harcourt n°3 glass in France. It's the perfect gift for the pretentious businessman who can't play chess and pretends he's read Ulysses.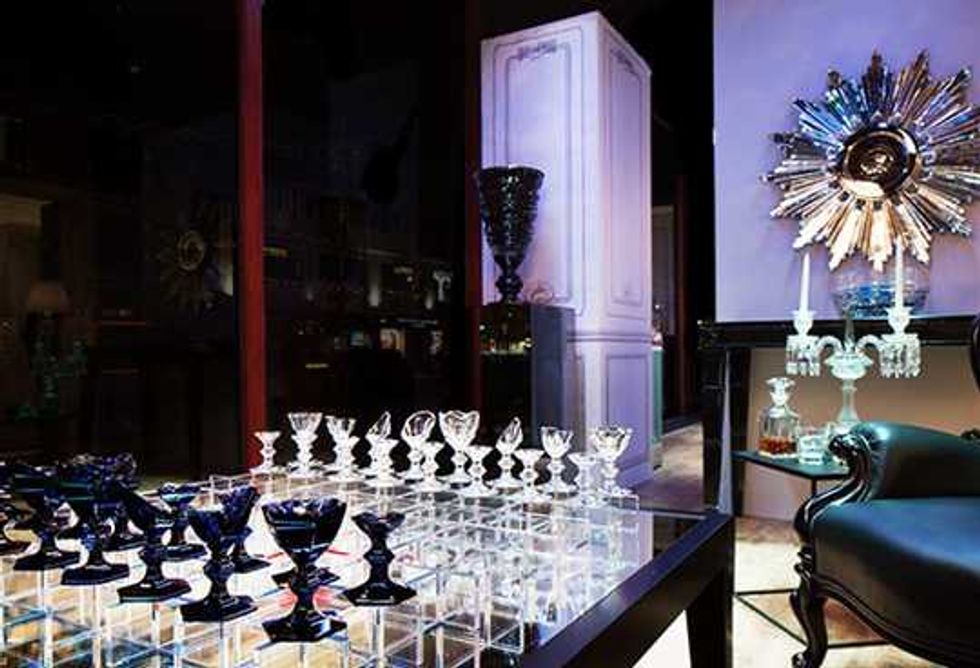 Sadly, this item does not ship to Azerbaijan, Belarus, Kazakhstan, Kyrgyzstan, Moldova, Ukraine and Uzbekistan.
Or, what about solid 18k gold earbuds?
Sprite Cans Will Feature Rap Lyrics, Because Money
Before you say, 'What asshole needs to have $14,995 earbuds???' read the details. 'A practical piece of tech dressed as stylish jewelry, they are compatible with a range of devices and come equipped with a microphone and built-in remote.' See?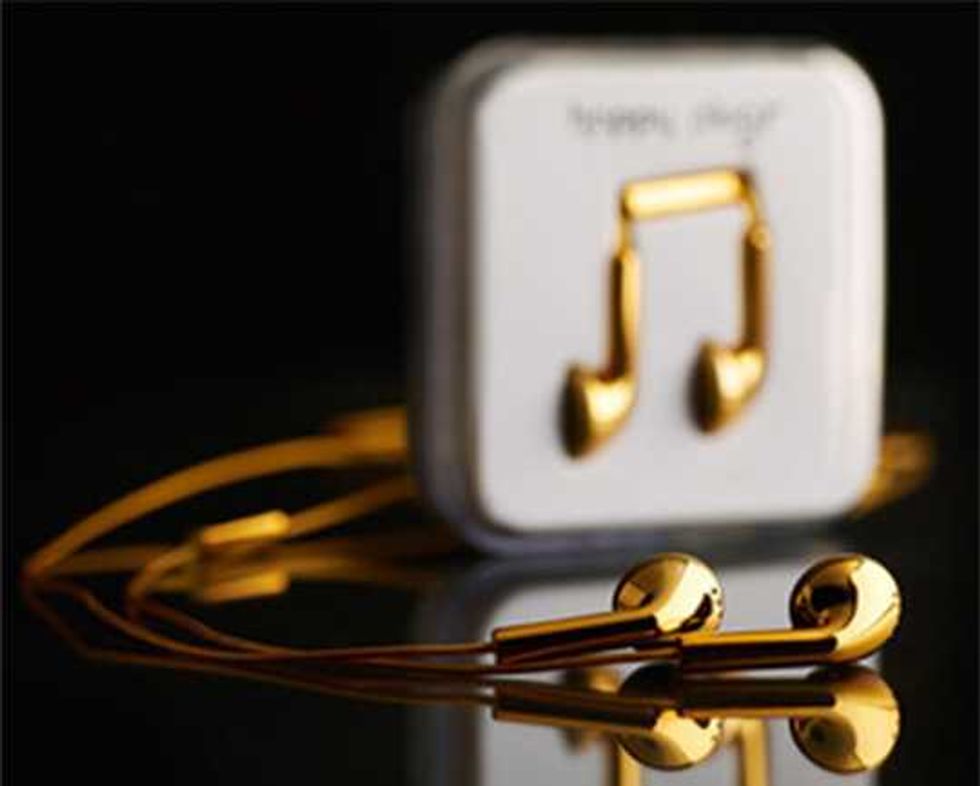 Again, forget it if your man is in the Ukraine. First a Russian invasion, now this insult. Very sad.
Moving on to the woman who has everything but a sense of decency, consider the splendor of a Crocodile Skin Yoga Mat Case.
Nicole Kidman Is Now Shilling Insurance With Meerkat Puppets In UK Ads
Just saying those words aloud will give you goosebumps or even indigestion. Savor this description:
Finished with gilded hardware and an adjustable strap, the striking cobalt blue crocodile skin exterior will ensure you standout from the workout crowd.
Right? That's exactly what She wants, to stand out from that awful middle class workout crowd.
Watch As This Adorable Girl Mistakes Bearded Man For Santa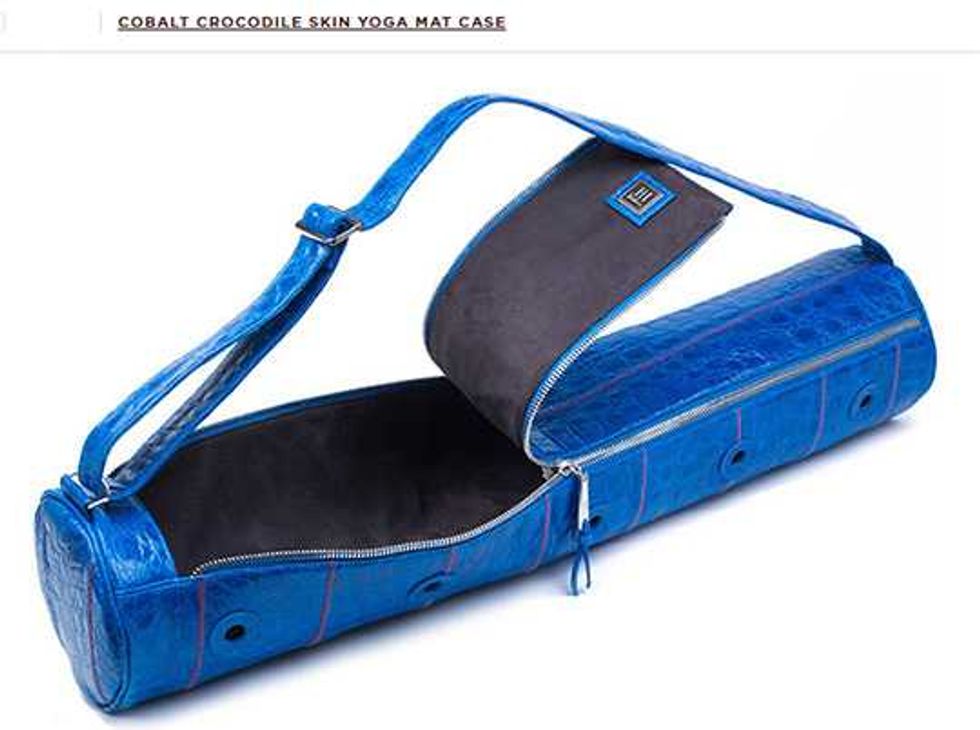 This is a steal at $5,495 and there is only one left, so make it snappy.
Why The Fuck Is Gwyneth Paltrow Selling $1,695 Biggie And Tupac Clutch Bags?
Here's something for the woman whose man wears those stupid gold earbuds: Fox Fur and Swarovski Crystal Embellished Headphones by Dolce and Gabbana.
Priced at $7,995, they are:
A sartorial metaphor for the modern woman's crown, these padded headphones by Dolce & Gabbana are embellished with Swarovski crystals, pearls and fox fur.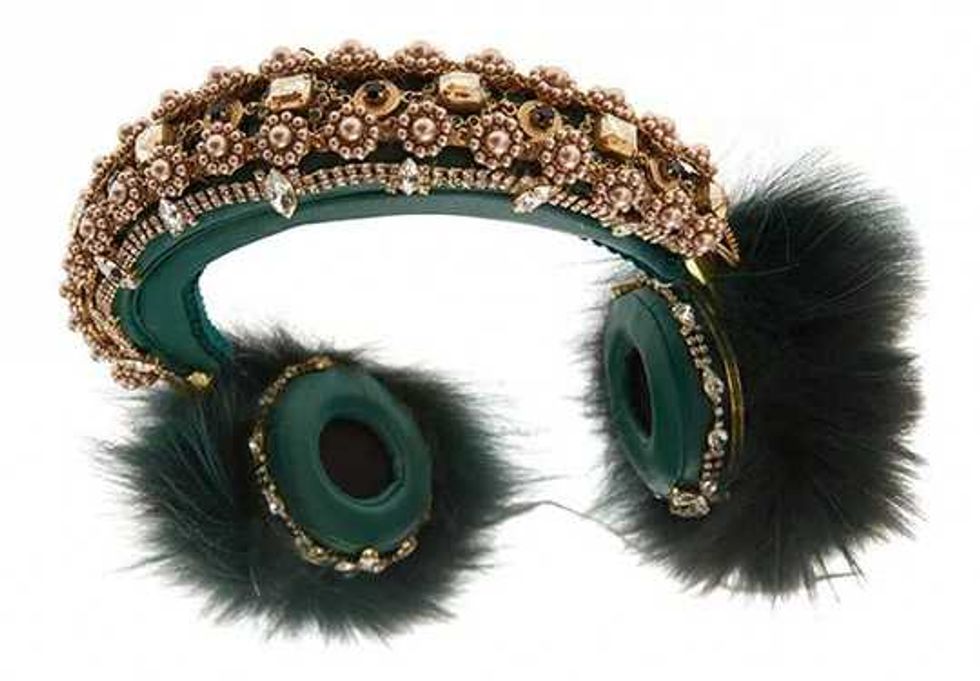 A  metaphor, no less!
Buy her these and the pair of them can ignore each other for hours on end!
Money Monday—How Much Is Kevin Federline Really Worth?
What about the kids though? Do they still matter at Christmas? Maybe just a little.
Rich people like having a couple of kids around as props, or things to impose embarrassing names on like Royalty or Jagger Snow.
A knit beanie adorned with big blobs of fox fur is just the ticket for kids who like both dead animals and Native Americans.
Beyonce, Usher, Mariah Carey Accused of Taking "Blood Money" from Qaddafi Family
The 'Pohawk Beanie' at just $590 is100 times more expensive than a normal beanie from Target, and allows your child to learn cultural appropriation at an early age.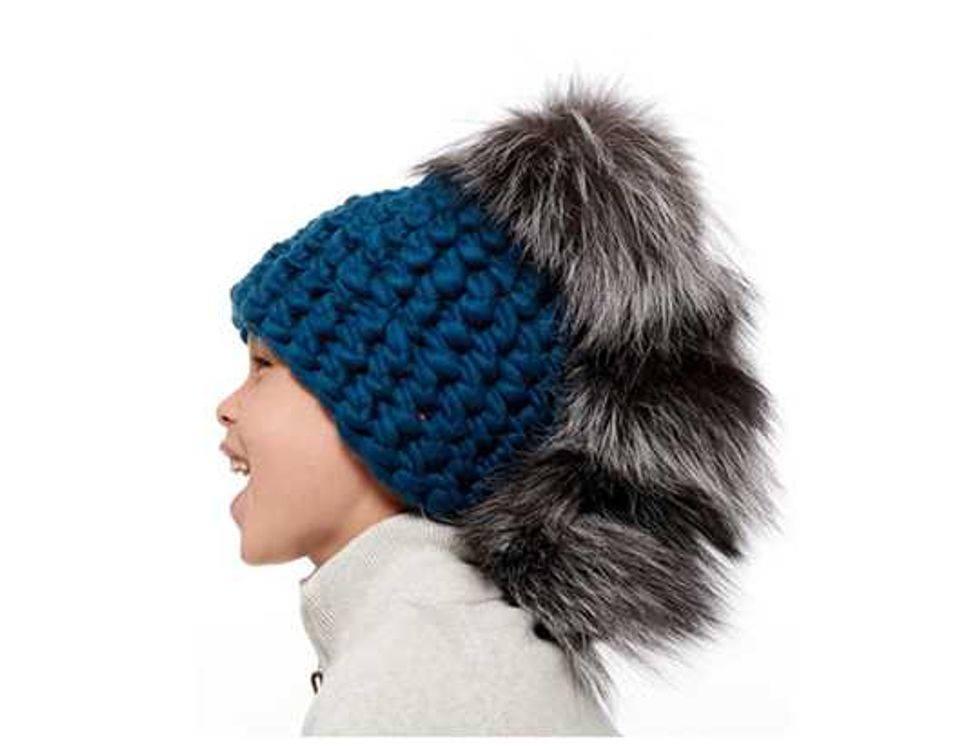 Or, how about a stuffed Brontosaurus?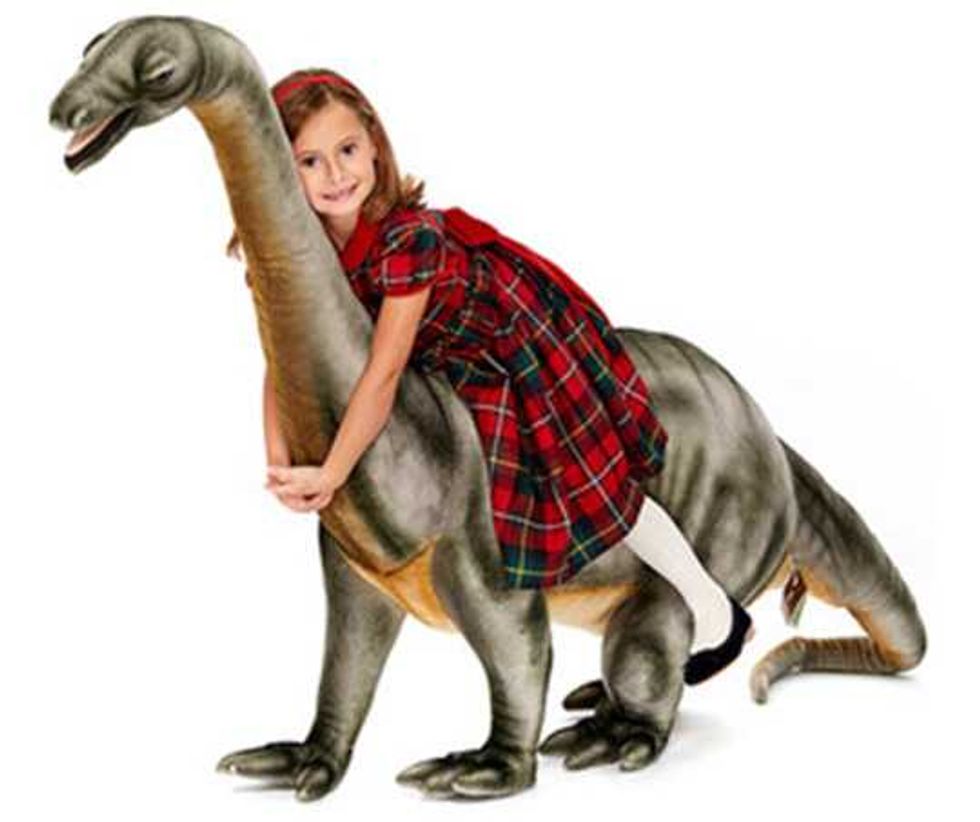 If $1,034 seems kind of iffy for a stuffed animal, call it 'soft sculpture art' and stare down those penny-pinching detractors. Fuck them if they know nothing about soft sculpture art.
LAX Plans VIP Terminal So Celebs Can Avoid Regular People
So there you have it, our top six gifts for the super-wealthy 1% who keep our economy buzzing off the sweat of the working class like you and me.
Happy holidays and happy spending, suckers!
All merchandise available here.