"Once you overcome the one-inch tall barrier of subtitles, you will be introduced to so many more amazing films," said director Bong Joon-ho as he accepted his Best Foreign-Language Film Golden Globe Award for Parasite.
Bong Joon-ho's statement wasn't just a plug for his own films––while Parasite was spoken almost entirely in Korean, Joon-ho is no stranger to directing English-language movies (like Snowpiercer). Rather, Joon-ho's point was that many of the greatest movies and shows are not in English, and by limiting oneself to things without subtitles, people deprive themselves of important art and ideas that exist throughout the rest of the world.
Now is a better time than ever for Joon-ho, in particular, to spread this message. Parasite made major (Western) industry waves in 2019, going from a niche Korean film with a limited theatrical run to the most talked about movie on the top of pretty much every critic's "Best of the Year" lists, if not the decade. With the total proliferation of streaming, international films are more accessible than ever before. It's about time people start noticing movies that come from outside Hollywood.
And yet, in a strange twist of irony, just after the Golden Globes, news broke that Bong Joon-ho and American producer Adam McKay (Anchorman) are teaming up to...bring an English TV limited series adaptation of Parasite to HBO.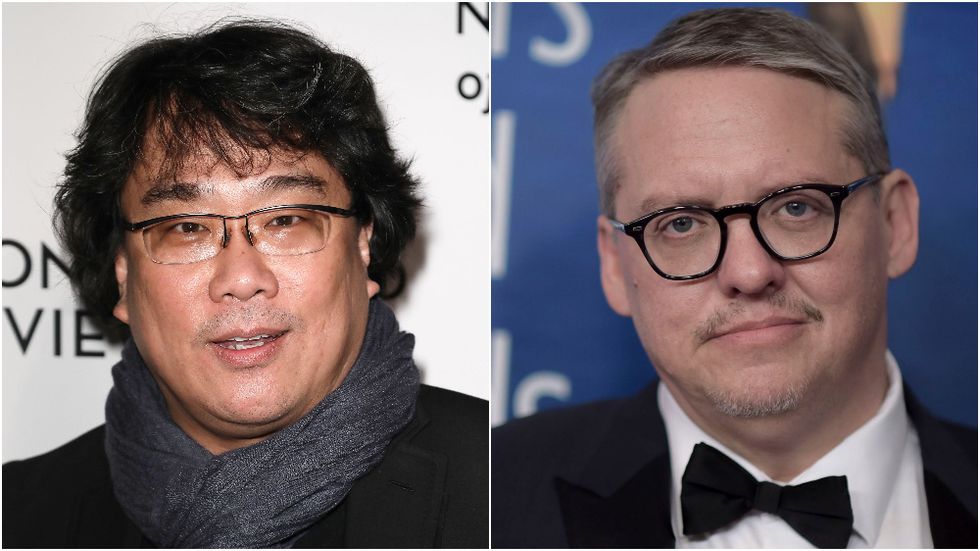 Bong Joon-ho and Adam McKayCREDIT: SHUTTERSTOCK
On the one hand, it's great to see Bong Joon-ho getting the level of international recognition that he's always deserved. Many wholeheartedly believe that Joon-ho is one of the most talented directors in the world right now, and if he has the chance to further his profit from a wholly original project, then more power to him. But at the same time, something feels a little off about the prospect of reshaping Parasite into a more palatable package for English-speaking audiences who simply don't want to read subtitles.

After all, while the class inequality themes of Parasite are universal in many ways, Parasite is still inherently Korean, commenting on the intricacies of said inequalities as they specifically exist in South Korea. Americanizing Parasite is unappealing for the same reason a live-action, whitewashed Akira is––sometimes art is inseparable from the culture it came from, and taking that away from it only results in a bastardization devoid of meaning.
Of course, unlike the American Akira adaptation, which Hollywood has been unsuccessfully trying to get off the ground for nearly a decade, Bong Joon-ho––the original creator of Parasite––would be fully involved in Parasite's adaptation. At the very least, Joon-ho's involvement suggests the possibility that his vision wouldn't be fully compromised for American audiences, but perhaps shifted.
Ultimately, it's impossible to say what the end result from such an endeavor would look like, but the more pressing question is still: "Why?" Why would a movie like Parasite––a perfect, succinct film that packs everything it needs to say into its two-hour runtime––need to be stretched out into a TV adaptation? What else is there possibly to add? Are Americans really so incapable of reading subtitles that they need a movie like Parasite spoon-fed to them in English?
Whatever the case, at least Bong Joon-ho will come out on top.