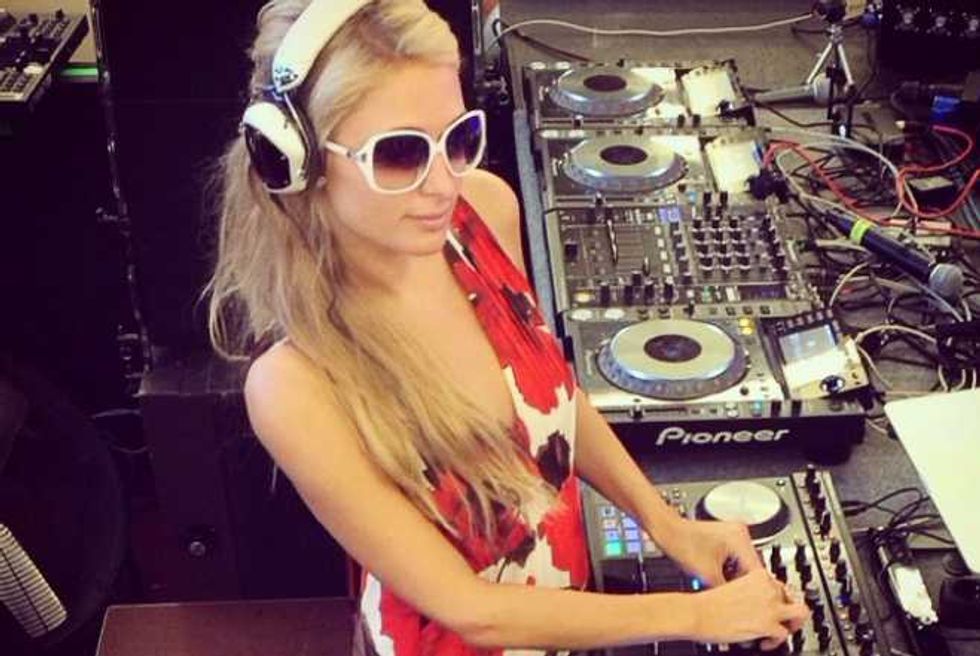 Paris Hilton became a laughing stock among the EDM in-crowd after launching a new career as a professional DJ, but what people don't realize is that she's laughing too -- all the way to the bank!
Hilton's currently playing a four night residency at Ibiza's Amnesia nightclub, and according to The Sun (via AZ Central), she's getting paid $347,000 an HOUR to play. In total, she'll earn a whopping $2.7 million for the four nights.
Not bad for less than a week's work, right?
According to a source, Paris doesn't even have to work that hard to make the major moola. "The crowds do seem to enjoy it but most are too off their faces to care that she's simply pressed play on a Beyoncé megamix."
A rep for Hilton denies that the 33-year-old is just, "pushing a button." Whether or not that's true isn't particularly important; the heiress is clearly pulling the crowds, and that's what matters to club promoters.
You can check out Hilton's spinning skills on The Ellen Show, below.