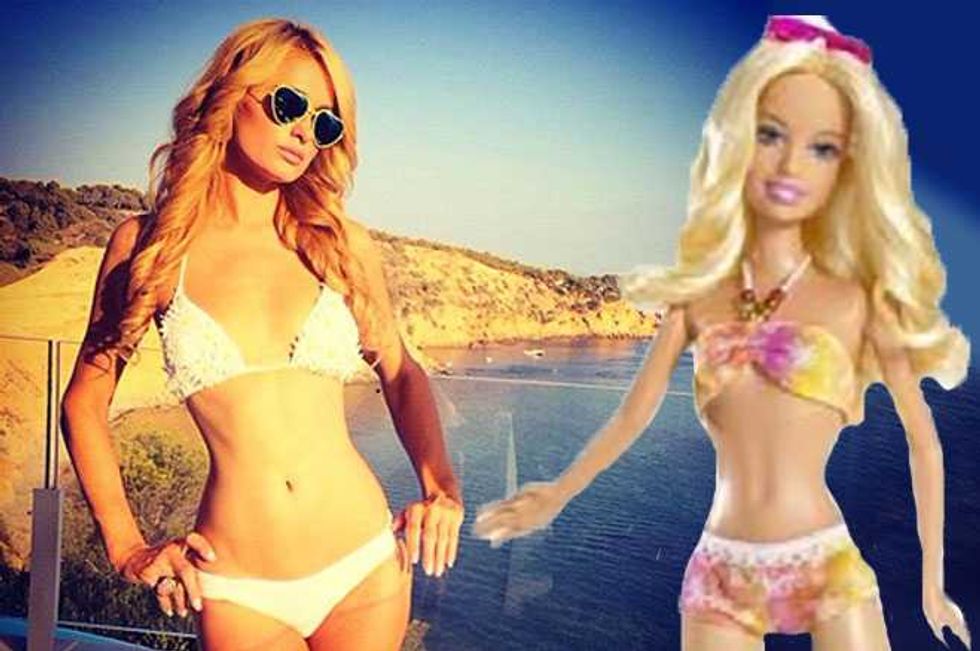 Paris Hilton's been on the photoshop diet.
The heiress, who appears to be trying her hardest to morph into a Human Barbie—showed off the results of her digitally enhanced slimdown in a bikini pic she posted on her Instagram—captioned "bikini time."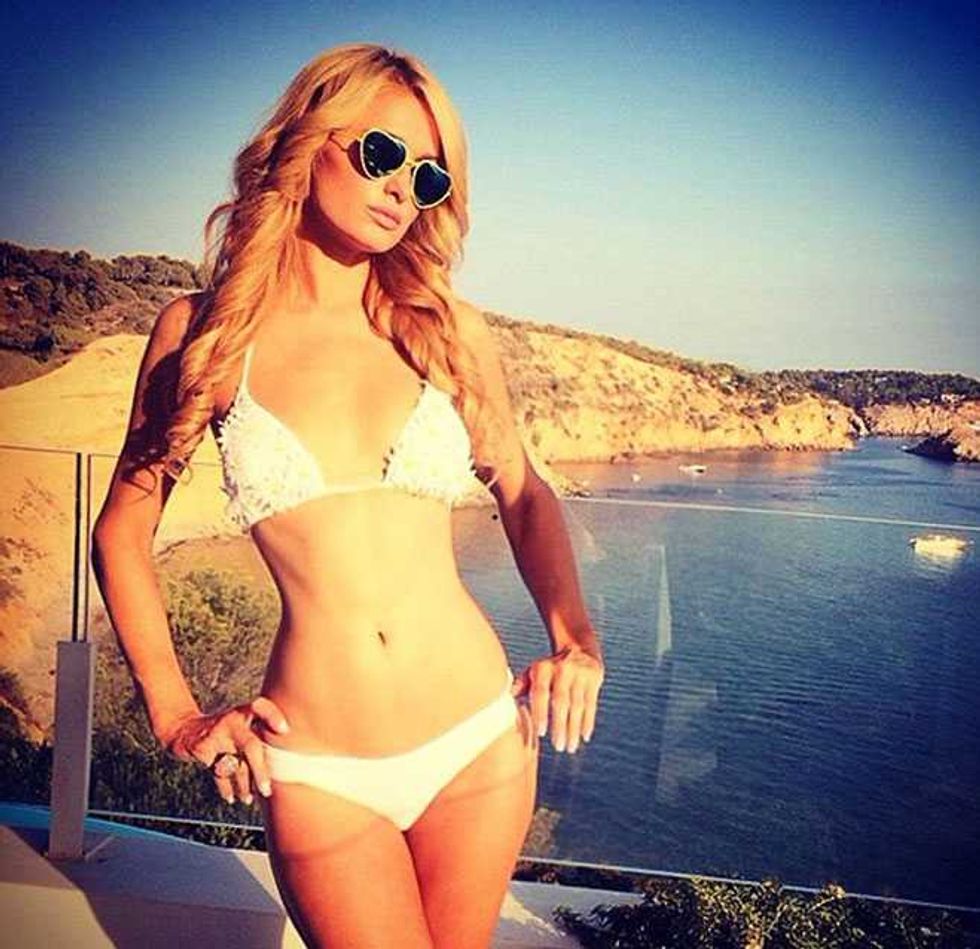 In true style, it's unlikely she's going to 'fess up to any kind of manipulation, because, DUH—she's Paris "It wasn't my purse!" Hilton—but the sides of her (already naturally very slim but not so curved) waist show obvious signs of photoshopping.
Plus, un-altered bikini photos taken earlier show a considerably straighter waistline.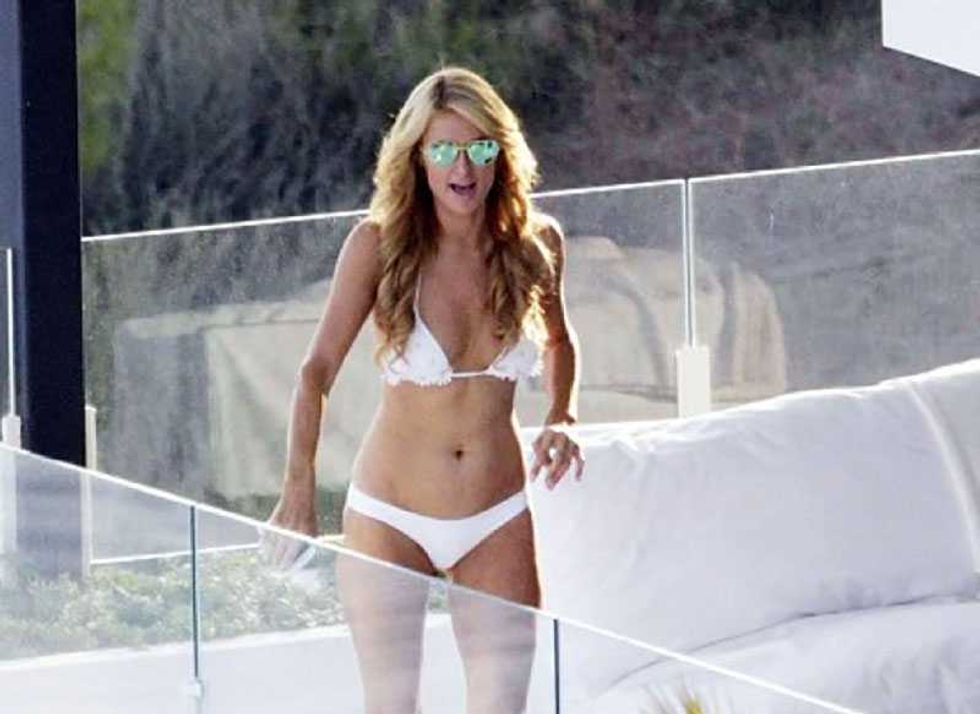 For good measure—Hilton, who was in Ibiza at the time earning an obscene amount of money for her DJing skills—posted a second clearly photoshopped bikini pic.
Love the (digitally altered) skin you're in folks!