MUSIC
100% queer and 100% the good band the world is looking for during Pride Month and beyond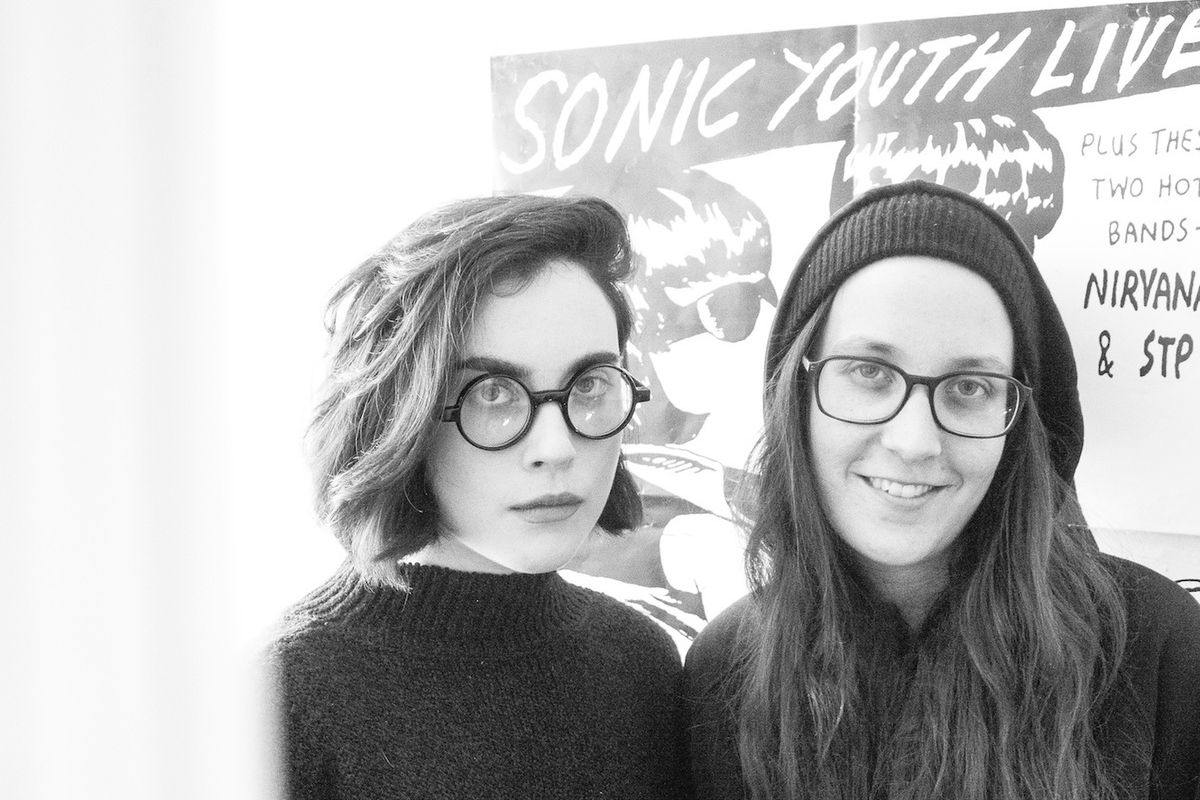 On their Twitter page, Partner describe themselves as "just two gay canadians," but their music proves they have a lot more going for them.
The duo is made up of good friends Josée Caron and Lucy Niles, who met in Windsor, Ontario, Canada and started making music from there. Partner is what they are calling their first "mature" attempt at working to create a sound that equally embodies intimacy, friendship, feminism, and a stadium rock sound. The friends and bandmates are looking to turn everything that the world knows about the white cis male dominated rock 'n roll scene on its head with their debut.
With the forthcoming album, In Search of Lost Time, the two friends prove their musical chops and reiterate that honesty is always the best policy with their candid, and at times even funny, diaristic work about falling in love and living your life as a queer person. They do what The Prettiots previously did for all women in New York: give a marginalized group of people a voice that is far more interesting than the box society has previously put them in.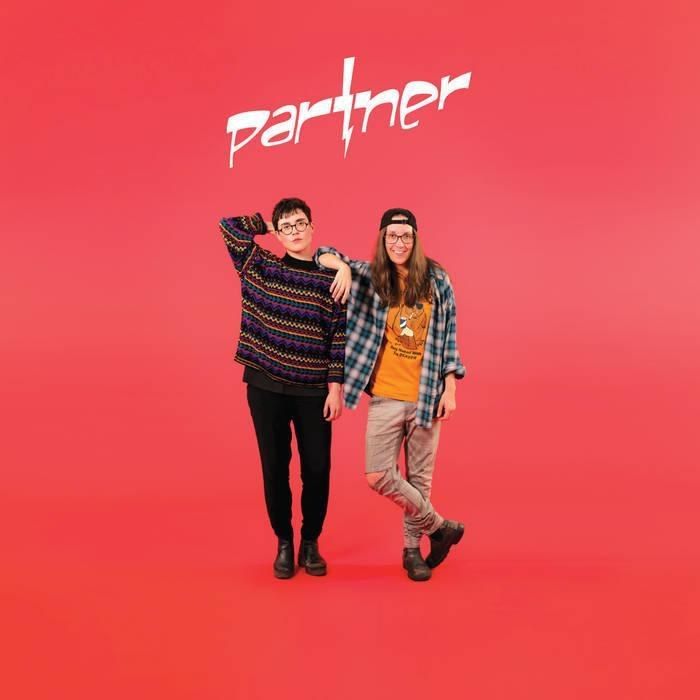 In Search of Lost Time functions like a diary, an exploration of the journey Caron and Niles have been on in creating the album over an extremely prolific past year or touring and recording. In between songs are "skits" done over phone or in person with the women and those involved in the recording process, anything from a discussion about what their album cover should look like to someone's father asking about the details of their music deal. The candid nature of it opens us up not only to their powerhouse songwriting, but also to them as people. You inherently trust Partner from the start.
Setting this humorous, honest tone is the lead single from the album, "Everybody Knows," a song all about being high and paranoid in a grocery store. Just as the song insinuates, everyone has been in this place before, and therefore everyone can connect to the sentiment it displays. Every specific instance has the listener equal parts laughing and nodding along agreeing.
The relatable, friendly feeling is enduring. "Comfort Zone" is all about realizing how difficult life can be (maybe an experience these two understand as "lesbian baristas in the year 2017." In an era where self care is much needed in practice and in discussion, this fun pop rock track respects that in a way everyone can appreciate.
Staying with the themes of the seemingly mundane but relatable is "Daytime TV." You'd think a track with heavy guitars and drumming beats would be about something a little bit more serious than Jerry Springer and soap operas, but it doesn't have to be. In the same vein as almost every instance of teenage angst, this song is as translucent as the desires of the youth: the need to "satisfy healthy curiosity" and do something without your parents around. A little punk but mostly quirky, this track will connect with those of us who were not out partying and being cool in high school.

Of course, that all-consuming feeling of love is not lost on Partner's debut, either. "Angels from Ontario" is a sweet little ditty about women who can teach you everything you need to know and rock your world in an all new fashion. Just like the songs about like, sometimes love can be as simple as being blown away by a person helping to drive you around and showing you the world. "Play the Field" then explores that old childish idea of trying new things in order to connect with a person you're interested in. In this case, it's about wanting an athletic girl even when you're not very good at handling balls, just because you want to "join [her] team." The combination of a dance-perfect beat and pop perfect lyrics make this a contender for mainstream, single contention — and I also hope an upcoming music video featuring some old school gym clothes and line dancing.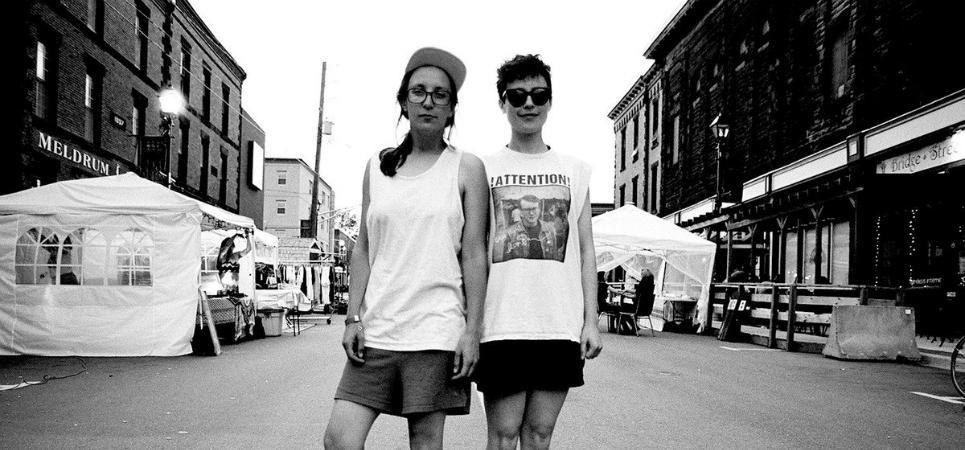 If you're looking for darkness, this is the only place where this album will fail you. It gets real and raw, but it doesn't get sad. If anything, it's roughness comes in the moments where we realize our ladies are growing up, such as "You Don't Have to Say Thank You." The song experiments more with the space it occupies, taking breaks after declaring its pleasure with sexual experience, but also acknowledges the fleetingness of the actions. Sometimes it's all about the pleasure, not the enduringness, and sometimes that has to be okay.
The debut as a whole is a mesmerizing work of pure youthful truth. There is a new queer voice in town that will explore every inch of sexuality and we can think of, doing so unabashedly, and that voice belongs to the women of Partner.
In Search of Lost Time will be available September 8, 2017 via You've Changed Records. "Everybody Knows" is available now.
---
Rachel A.G. Gilman is a writer, a radio producer, and probably the girl wearing the Kinks shirt. Follow her on Twitter.
---
READ MORE ABOUT MUSIC...
---
In Search of Lost Time will be available September 8, 2017 via You've Changed Records. "Everybody Knows" is available now.
Related Articles Around the Web