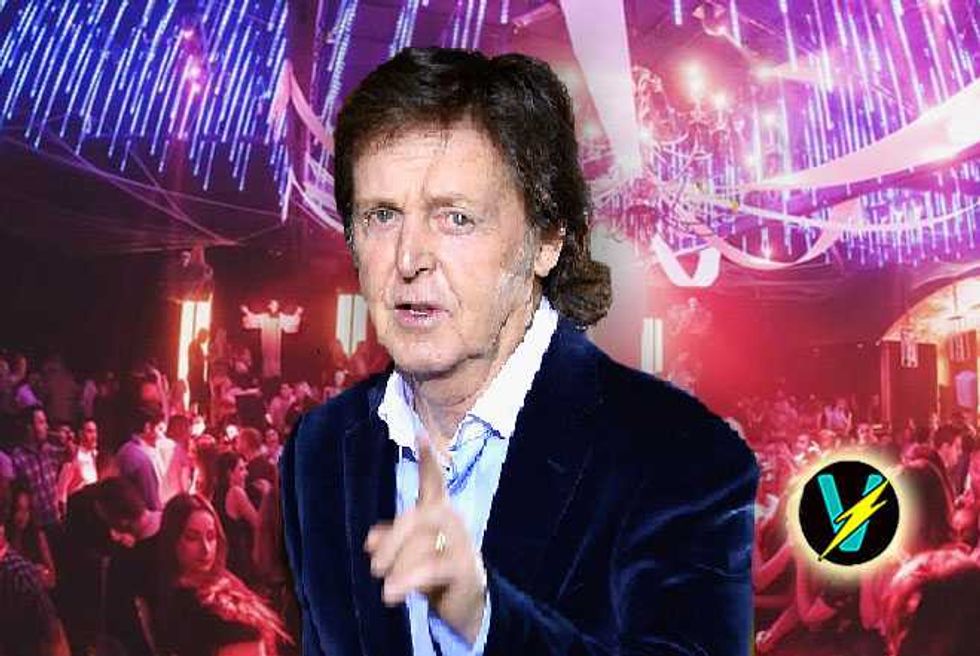 paul mccartney argyle grammys Paul McCartney Who? Macca Turned Away From Argyle Grammys Party
Oh the indignity!!
Paul McCartney was turned away from the Argyle Grammys party last night, as his name wasn't on the list, and the doorman had no idea who the Beatles legend was.
Conspiracy Theory Thursday— Paul McCartney Died In 1966
Adding yet further to the indignity, Macca was accompanied by Beck and The Foo Fighters drummer, Taylor Hawkins.
Your name's not on the list, you're not coming in
paul mccartney argyle grammys
Oh, and it happened not just once, but TWICE—and TMZ was there to catch every last second of the glorious embarrassment—you can watch the video right here on Popdust.
Dakota Johnson Talks Ageism In 'Fucking Brutal' Hollywood
Not surprisingly, Sir Macca was pretty taken aback by the snub—after being told it was a VIP only party (Tyga was hosting for Christ's sake, TYGA! You don't get much more music royalty that Kylie Jenner's on-off boyfriend FFS!!!!) you can hear the ever-humble McCartney asking, "How VIP do we gotta get?"
Before quipping, "We need another hit."
Hahaha. These losers have clearly never heard The Frog Chorus.
Bette Midler Has The Biggest Penis In Hollywood Apparently
Macca got his dad dancing on at Hyde
paul mccartney argyle grammys
Following a second failed attempt to make it past the red rope, McCartney et all gave up the ghost, and hot hoofed it to nearby Hyde for the Republic Records party—where, thankfully, they all made it through the door, and Macca was spotted dancing like your dad with all the cool kids.
Hollywood 420—Morgan Freeman's Not The Only Surprising Celeb Weed Lover
Meanwhile, the Argyle staff were likely breathing a huge sigh of relief—in addition to keeping it cool by nixing Macca, the evening was also kept drama free, after Jenner was a no show.
Kylie no-show=drama free night
paul mccartney argyle grammys
A source close to Tyga tells Popdust exclusively that the 26-year-old was bracing himself for the inevitable drama that would accompany the appearance of his teen reality star GF.
Hollywood's Basic Bitches—Man Edition
"They spent Valentine's together, and it's back on, for now, but he did not want her there last night," the source says.
"Tyga just wanted a chill night with his boys, to kick back and have fun. When Kylie's around there's always drama—she's crazy jealous, and loves to throw attention seeking tantrums… it always turns into the Kylie Jenner show—and Tyga really wanted a blissful night off from all that shit."
Hollywood's Top Ten Bad Boss Bitches—Ranked In Order Of Bad-Assness
Well, you can't blame the dude for that.
For more entertainment, world, music and pop culture updates and news, follow Max Page on Twitter