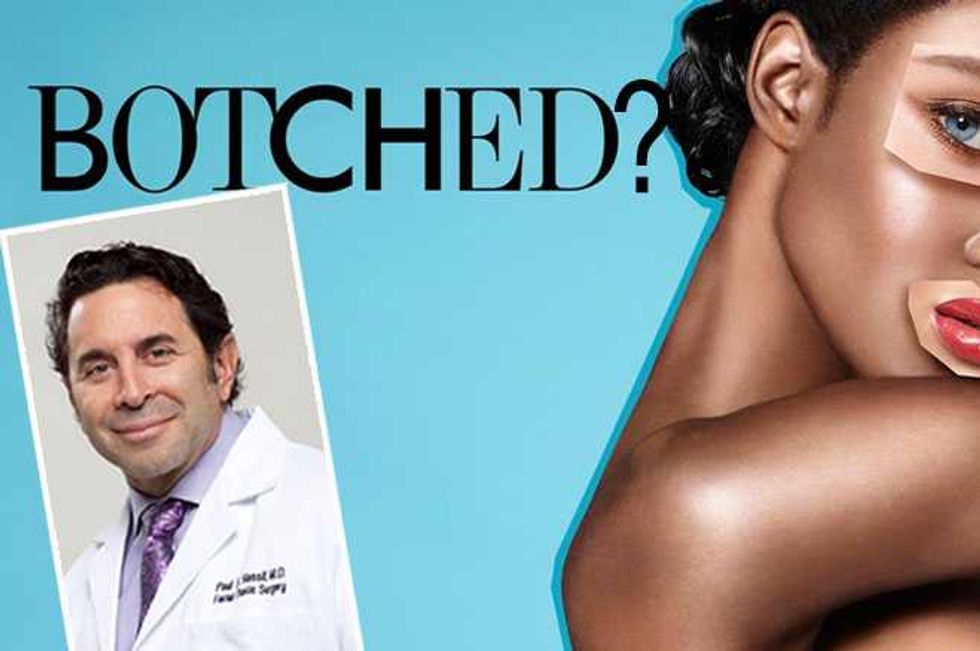 Paul Nassif Sued
Botched star Paul Nassif is being sued by a former patient who says he can no longer blink following a procedure by the celebrity plastic surgeon.
Details of a lawsuit filed by Eric Klein in the Los Angeles Superior Court have been revealed by TMZ. The complainant alleges that the ex-husband of former Real Housewife of Beverly Hills  Adrienne Maloof made an error while carrying out a nose job in November 2014.
How Real Are The Housewives? RHOBH Plastic Surgery Exegesis
Klein says he first consulted Nassif because he was having trouble breathing, and went under the knife not long after, having a rhinoplasty and septoplasty to try to solve the problem.
Klein says his problems started immediately after the surgery when his right eyelid wasn't closing properly giving him 'unusual pain' and a pulling sensation. Apparently this was passed off during a follow up visit as a result of post-op swelling according to the lawsuit.
Which Of These Sexy Real Housewives Do You Think Is The Sexiest?
Klein alleges that his eyelid got worse over time, so he sought help from Nassif again, who referred him to colleagues.  During that consultation, Klein claims that his non-blinking was blamed on a pre-existing condition—he says in an attempt to cover up any error and protect the E! star.
According to Klein, he eventually discovered that the issue was actually caused by the displacement of a tendon under his eye—something he says occurred during surgery when his nasal bone was broken.
Boob Job Blunders—Big, Lopsided and Very, Very Botched Plastic Surgery
The lawsuit alleges medical negligence, and unspecified damages are being sought by the patient. So far neither E! nor Nassif have commented.
Paul Nassif Sued
Paul Nassif Sued