Music Features
With Charli XCX's quarantine album How I'm Feeling Now coming out this week, we look back on how her frequent collaborator, PC Music founder A. G. Cook, helped shape today's pop music.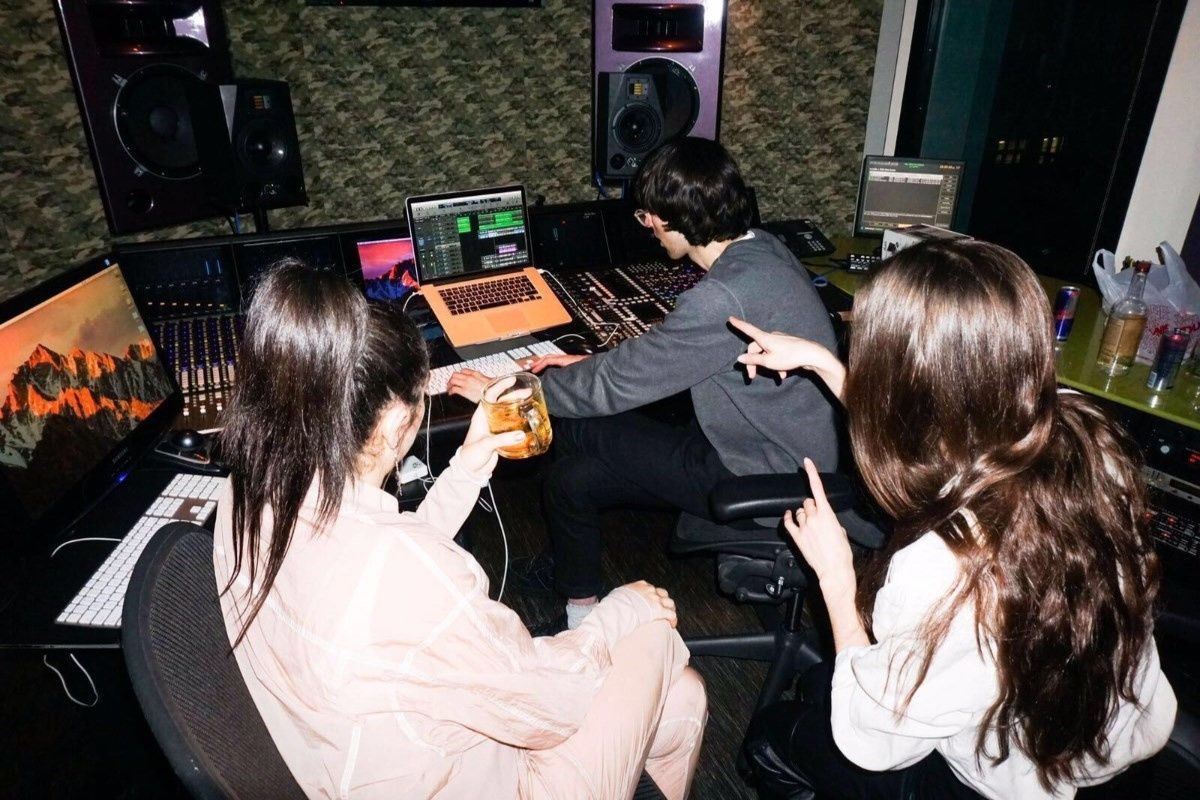 Courtesy of A. G. Cook
Last year saw the release of one of the most exciting and distinct pop albums in recent history: 1000 gecs by 100 gecs.
100 gecs' divisive, maximalist sound is just as fresh as it is peculiarly reminiscent of niche trends of the 2000s. Those who grew up among the Myspace-centric "scene kid" subculture likened the experimental duo to groups like Blood on the Dance Floor, the Millionaires, and Brokencyde. Others compared their blown-out production to that of dubstep DJs like Skrillex and Bassnectar. Some people couldn't stand 100 gecs, but everyone else couldn't get enough.
---
A more recent and appropriate comparison to 100 gecs, though, is the London-based label PC Music. Founded by producer A. G. Cook in 2013, PC Music began as a record company and art collective that embraced a specific aesthetic that's difficult to put into words; avant-garde, abrasive, hypercaffeinated, bubblegum pop is a decent descriptor of the typical PC Music sound. 100 gecs aren't signed to the label—PC Music maintains a small roster—but with their cyber-focused approach, they fit right in with the collective's digitized, surreal strain of pop music. When Cook's remixed 100 gecs' "money machine" last fall, it felt like a full-circle moment signifying a new generation of the genre.
At its inception, PC Music was heavily influenced by cutesy elements of Korean and Japanese pop, as well as the grittier textures of U.K. garage and grime. In 2014, singer Hannah Diamond's "Every Night' became the label's first paid download; a South by Southwest performance that year between Cook, Scottish producer SOPHIE, and singer QT marked PC Music's U.S. debut. Thanks to the initial flame of underground buzz, PC Music would go on to become something much bigger than itself, ushering in a wave of similarly-minded artists.
The label garnered more attention in 2016 when Charli XCX hired Cook as her creative director. SOPHIE, a PC Music affiliate, was recruited to produce Charli's metallic, cutting-edge Vroom Vroom EP. It marked a stark shift in sound for the singer, who then was best known for radio-friendly earworms like "Boom Clap" and "I Love It." Vroom Vroom was met with its fair share of objection, but it has come to represent a crucial turning point in Charli's career, laying the groundwork for the left-field, computerized sound she's become synonymous with.
But perhaps PC Music's closest brush with the mainstream came in 2018, when SOPHIE's debut album, Oil of Every Pearl's Un-Insides, earned a Grammy nomination for Best Dance/Electronic Album. Exclaim! wrote that "[Oil] is the kind of music that, in 20 years, we may look back on as a pivotal point in changing the trajectory of the pop music sound." She has become an increasingly in-demand producer, working with the likes of Madonna, Flume, Kim Petras, and Vince Staples. A. G. Cook has worked on each of Charli's releases since Vroom Vroom, including her fourth album, How I'm Feeling Now, which she recorded in quarantine and is being released this week.
In the past seven years, PC Music has grown to encapsulate more than just a record label, but a movement in alternative pop. You can hear its glitchy, warped production all across 1000 gecs. You can hear its sugarcoated melodies in rising singer Rina Sawayama's "Comme Des Garcons." Danny L Harle, one of PC Music's first signees, produced the song "B.O.M.D." from Clairo's diary 001 EP, as well as every track of Caroline Polachek's debut solo album Pang. "I remember feeling reticent to work with him because I felt like our styles were so philosophically opposed, me coming from an indie band that was grounded in organic music and Dan coming from this kind of hyper-conceptual virtual approach," Polachek told Pitchfork. But it was one of the most incredible and fun sessions ever."
PC Music might not be the most popular or well-known record label today, but the influence of its ringleaders—Cook and SOPHIE among them—is irrefutable. No, the sounds of 100 gecs, Caroline Polachek, and Charli XCX aren't entirely new, but what music is entirely new? What makes PC Music special is that, where pop can feel cookie cutter and wrung dry, they've written a blueprint for what pop could be.