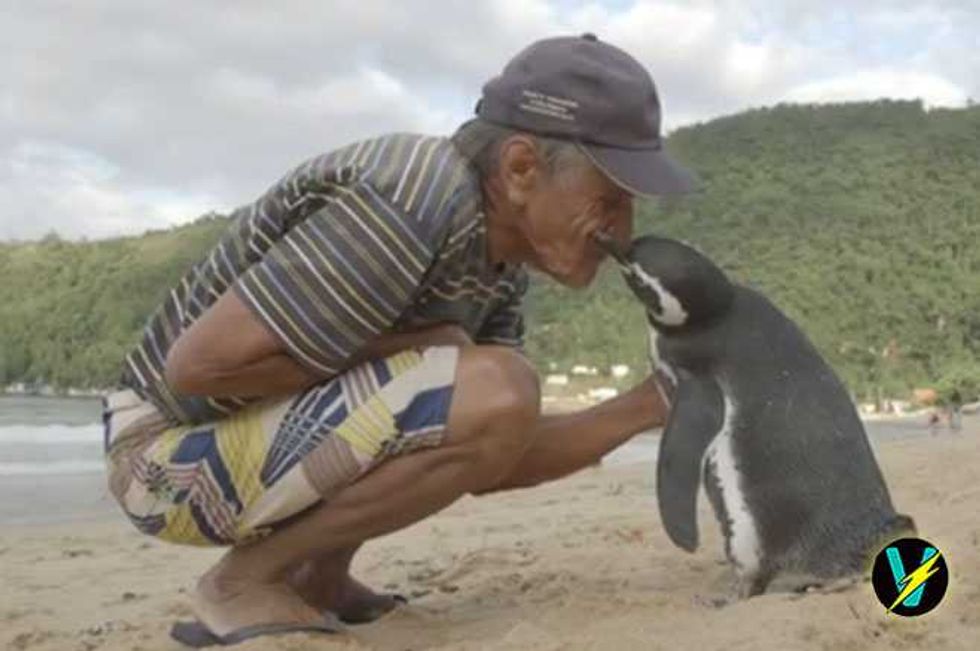 penguin swims to visit rescuer
Their males are one of very few species who demonstrate monogamy, they're always handsomely dressed, and just when you thought you couldn't love penguins any more, this shit happens!
Back in 2011, 71-year-old retired bricklayer and part time fisherman Joao Pereira de Souza found a South American Magellanic penguin, washed up on the beach, covered in oil and about to draw his final breaths.
Rescuers Risk Their Lives To Save Animals —This Will Brighten Your Day
Penguin hero
Souza scooped up the beleaguered bird, carefully washed his feathers, spoon fed him, and nursed him back to health. He named his Dindim.
After a week, he tried to release the penguin back into the sea. But, the Dindim refused to leave his side. "He stayed with me for 11 months and then, just after he changed his coat with new feathers, he disappeared," Joao explained.
A few months later, Dindim returned. He spotted the Souza on the beach one day and followed him home.
"Everyone said he wouldn't return but he has been coming back to visit me for the past four years."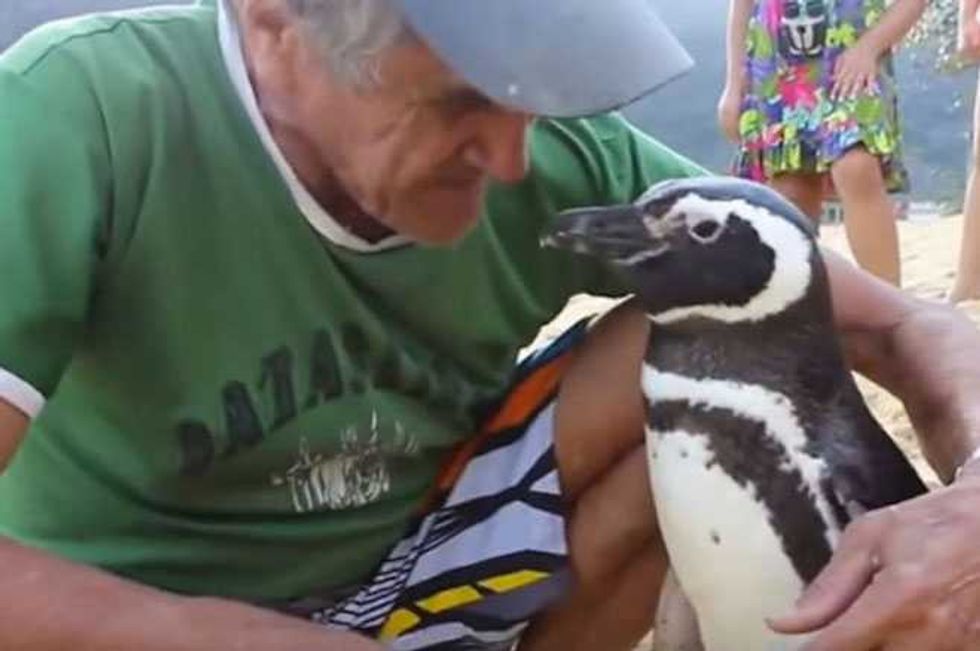 Long distance swimmer
Dindim has spent eight months of the year with Joao and is believed to spend the rest of the time breeding off the coast of Argentina and Chile.
And swimming almost 5000 miles to do so!
Rescued Dog That Looked Like A Stone Makes Full Recovery
True love
"I love the penguin like it's my own child and I believe the penguin loves me," Joao told Globo TV. "No one else is allowed to touch him. He pecks them if they do. He lays on my lap, lets me give him showers, allows me to feed him sardines and to pick him up."
"I have never seen anything like this before. I think the penguin believes Joao is part of his family and probably a penguin as well" said Biologist Professor Krajewski
penguin swims to visit rescuer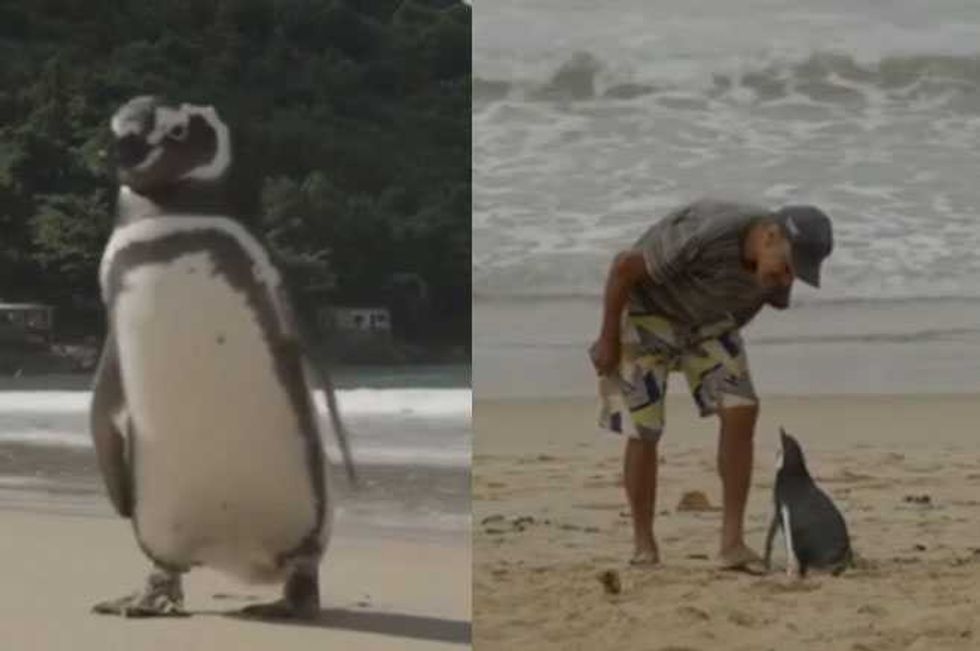 penguin swims to visit rescuer

penguin swims to visit rescuer