Film News
The brash, basketball-loving star of "Laverne and Shirley" leaves in her wake a strange, brazen legacy.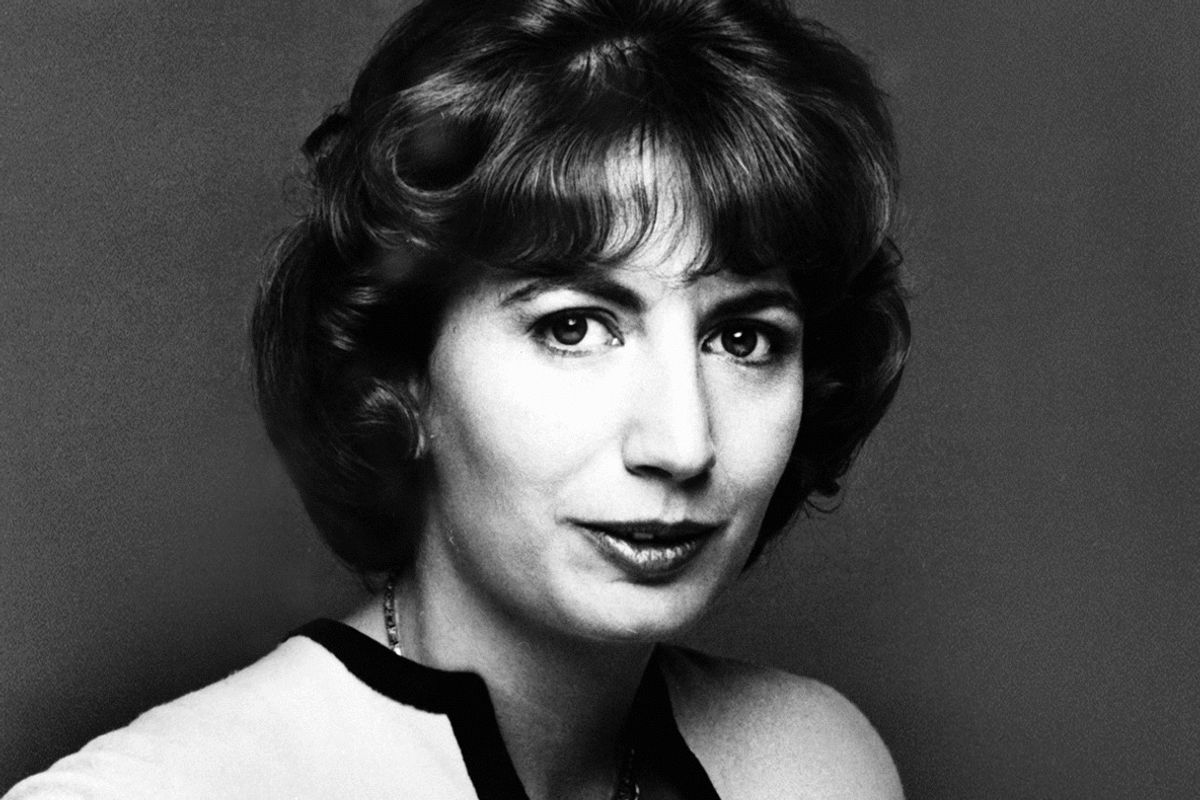 Getty Images
James Bond has his shaken martini. Jeff Lebowski, his white Russian. Penny Marshall's signature drink? Pepsi and milk. Together. A little off, but so was Marshall.
The actress and filmmaker, who passed away at the age of 75 on Monday from complications related to diabetes, had the type of varied career in Hollywood that few achieve. She took a 5-episode run as Laverne DeFazio on "Happy Days" in 1975 and turned herself into a household name as the lead in "Laverne and Shirley." Marshall's face may be most closely associated with her tough-talking, deadpan performance as Laverne, but the choices she made after the end of that series are what define her legacy.
Thank you, Penny Marshall. For the trails you blazed. The laughs you gave. The hearts you warmed. https://t.co/7qPKJa6ApH

— Ava DuVernay (@Ava DuVernay) 1545160510.0
Marshall took a short-lived director's role on "Laverne and Shirley" and turned it into a career. With "Big," in 1988, she became the first female director to gross more than $100 million at the box office. In 1990, she pivoted deftly from a zany, body-swapping comedy to the true life medical drama "Awakenings," which earned three Oscar nominations.

Despite her tough-talking onscreen persona, Marshall was often plagued with anxiety, and interviews with her were laden with self-deprecation, especially when the subject was directing.
"I was scared stiff," she told the Los Angeles Times in 1986. "I was afraid to wield power. I didn't think I knew enough to wield it. I kept saying, 'I want to lie down. I'm only a girl.'"
Laverne & Shirley Opening Theme Song With Lyrics(Best Version On Youtube)youtu.be
Still, Marshall knew that being "only a girl" was nothing to underestimate and proved as much with the success 1992's "A League of Their Own." This is the same unassuming, quiet confidence that hums in the background of each of her films. Perhaps a little sentimental (she once confessed a proclivity for making "nice films"), Marshall's movies didn't have one single, governing style. What they did have behind the camera was her magnanimous instincts and a generosity to her subjects. Success, to Marshall, was not spelled in box office returns, but in recognizing the women of the All-American Girls Professional Baseball League or humanizing patients with degenerative brain disease.

Of course Marshall wasn't all schmaltz and bubblegum like her films and characters. She was brash. She despised chastity and spoke publicly about the consequences of "pity sex." She wasn't shy about being cast as the "homely" girl, and her favorite sport was basketball because she liked "guys with as little clothing as possible." A real life Marla Hooch, one of her mottos was, "Don't be ashamed of your talents."
Marshall and her career, much like her favorite drink, are difficult to define. A little sweet, a little sour, but with a taste that leaves an impression.
---
Rebecca Linde is a writer and cultural critic in NYC. She tweets about pop culture and television @rklinde.
---
POP⚡DUST | Read More...
Twitter CEO Mails Beard Hair to Azealia Banks
Actress Reveals 8-year-long Relationship with Woody Allen Beginning at Age 16
Offset Crashing Cardi B's Show is Classic Toxic Male Behavior