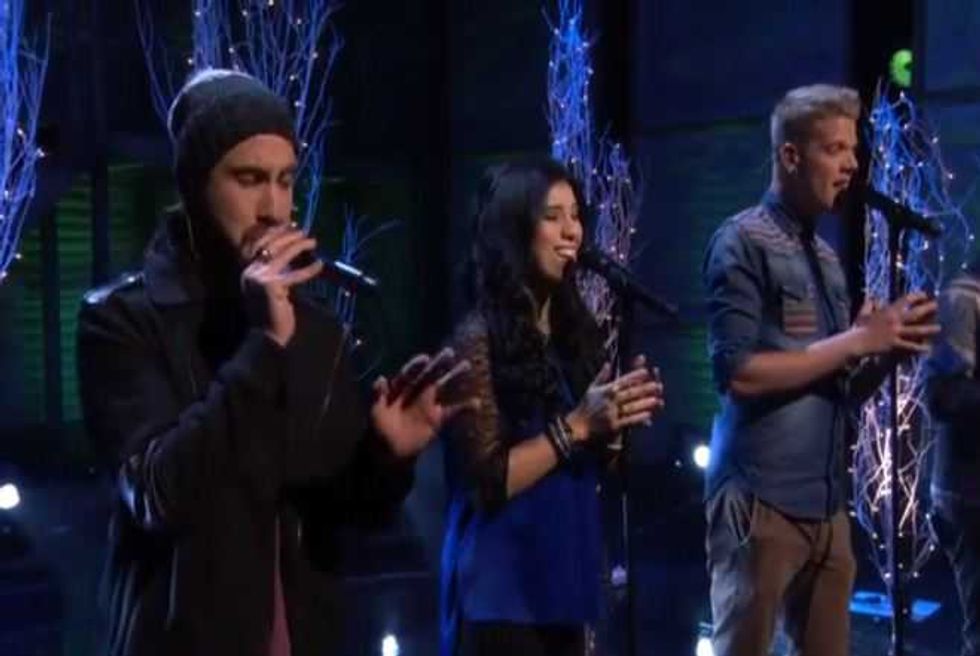 Simply by the power of their voices, Pentatonix is able to melt hearts and mold minds.
No. Seriously.
The group -- comprised of Scott Hoying, Kirstie Maldonado, Mitch Grassi, Avi Kaplan and Kevin Olusola -- has already made headlines this holiday season with their sensational covers of such classics as "The Little Drummer Boy" and "Angels We Have Heard on High."
Well, the a capella fivesome is at it again. This time 'round, The Sing-Off season three winner takes on one of the most complicated Christmas tunes ever composed: "Carol of the Bells."
And they pull it off marvelously, in this Conan online exclusive performance.
Meanwhile, the pop group's version of "Little Drummer Boy" blasts 23-1 on Billboard's Holiday 100 songs chart. The song is lifted from holiday-themed "PTXmas" EP, which also surged 29-7 on the Billboard 200 album tally. It looks like Christmas has come early. Bravo!
Of course, it seems Pentatonix is a pioneer, of sorts, leading the charge for a major breakthrough for the genre. They tell Billboard, "The genre is coming to the forefront of the industry a bit, which I think is due to shows like 'The Sing-Off' and the popularity of the 'Pitch Perfect' movie. I think more and more people are starting to really understand what it is, and see past the novelty of it. Hopefully, it can work its way into the mainstream more."
Watch, and be amazed: