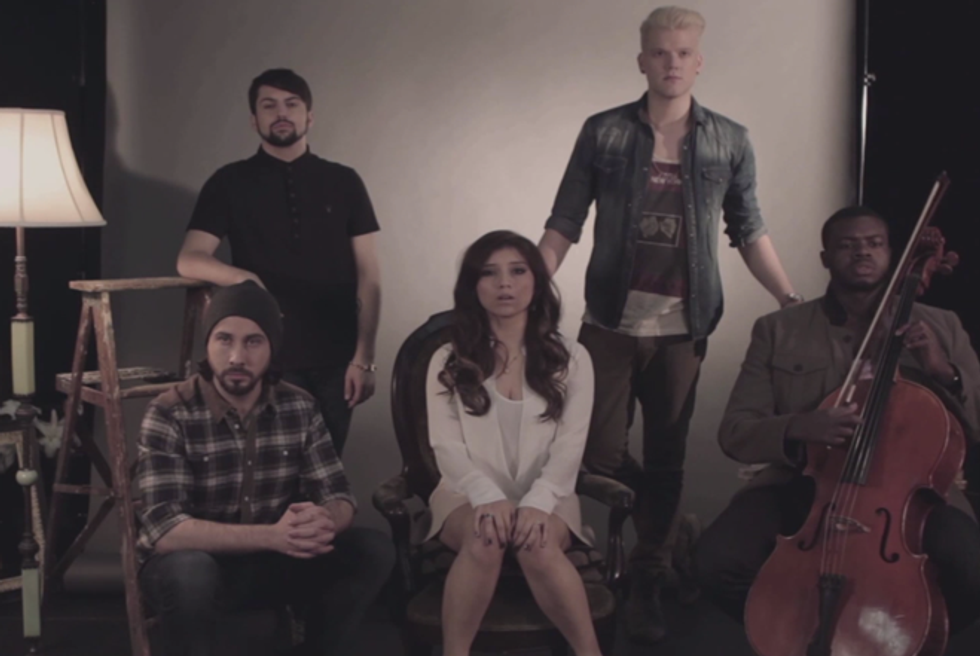 When Pentatonix has something to say, you listen.
Their latest musical statement is a haunting cover of A Great Big World's "Say Something," featuring Kevin Olusola on a cello. Meanwhile, the other band members Scott Hoying, Kirstie Maldonado, Mitch Grassi and Avi Kaplan deliver their standard-pop vocal fare of harmonious proportions. They keep the video simple: as the music ebbs and flows over the searing melody, they look directly into the camera.
Previously, the a capella group has released such covers as "I Need Your Love" (Calvin Harris, Ellie Goulding), "Royals" (Lorde) and "Pusher Love Girl" (Justin Timberlake), as well as a Daft Punk medley.
Watch: