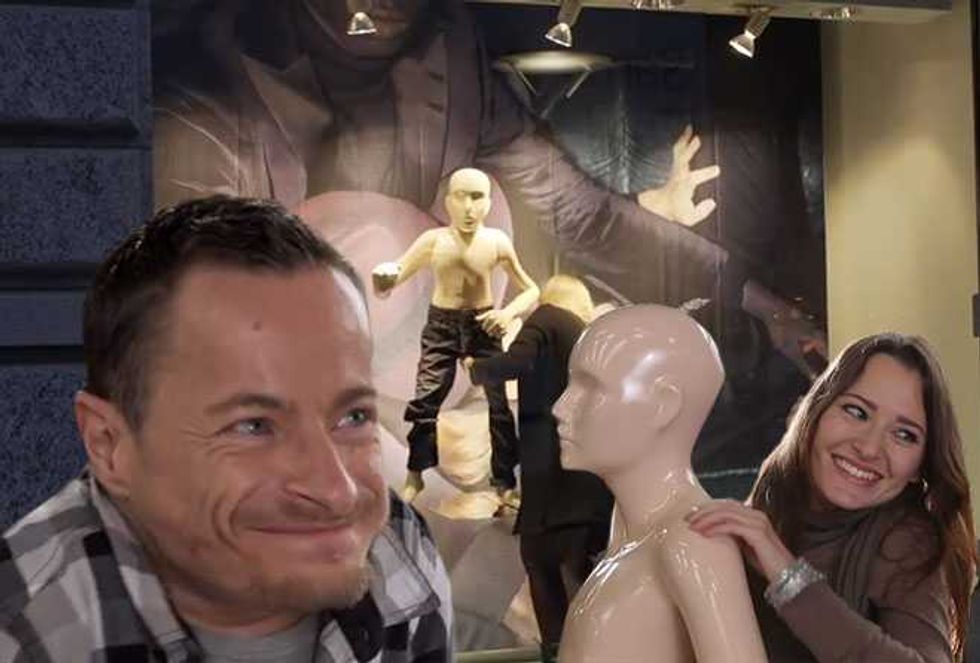 This video just made my day, my week…maybe my month.
It's just beautiful.
On December 2nd in Zurich's bustling shopping district, Bahnhofstrasse, shoppers gave a mixed reaction to an amazing project by Pro Infirmis, an organization for the disabled—and Popdust has the video.
Between the perfectly sized, regular shop front mannequins, there were figures shaped to reflect a selection of people with disabilities, such as scoliosis or brittle bone disease, shortened limbs and a malformed spine.
The campaign was devised for the International Day of Persons with Disabilities and entitled "Because who is perfect? Get closer."
According to Pro Infirmis, the campaign, which was captured as a short film by director Alain Gsponer, "is designed to provoke reflection on the acceptance of people with disabilities."
Amen to that.