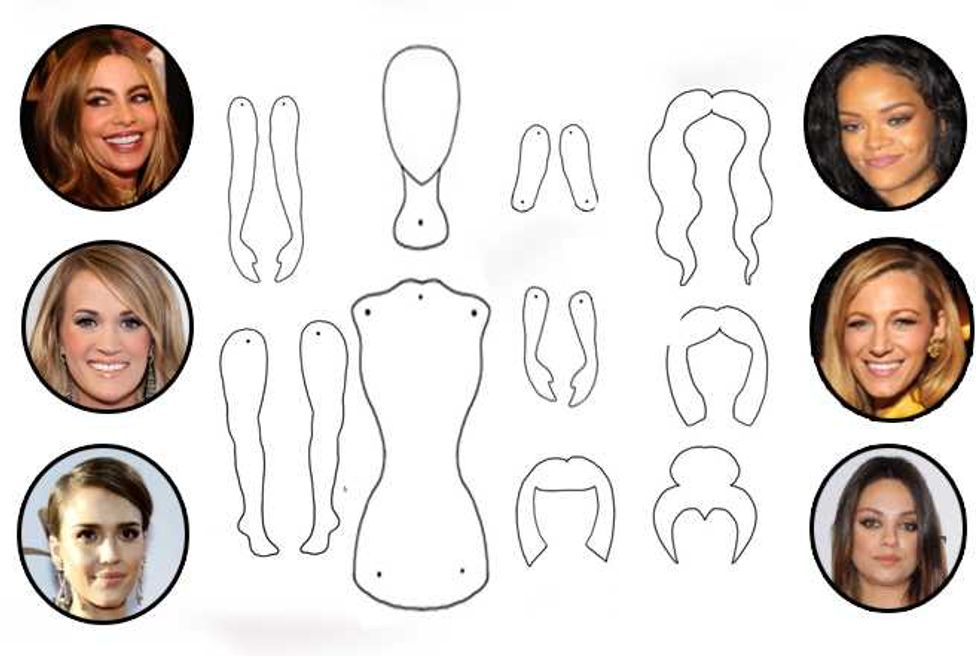 Ever wondered what the 'perfect female celebrity' would look like?
No, me neither—but, luckily, for those of you who have, E Online carried out a poll to that effect—and here's the results.
Basically, you take Mila Kunis' eyes, Rihanna's abs, Sofia Vergara's ample bosom, Carrie Underwood's hair, Blake Lively's legs, Gabrielle Union's arms, Jessica Alba's lips… and voila!
Meet the ideal Franken-chick!
Thankfully, those good folks at the MailOnline were kind enough to knock up a prototype for us all to admire.
Enjoy!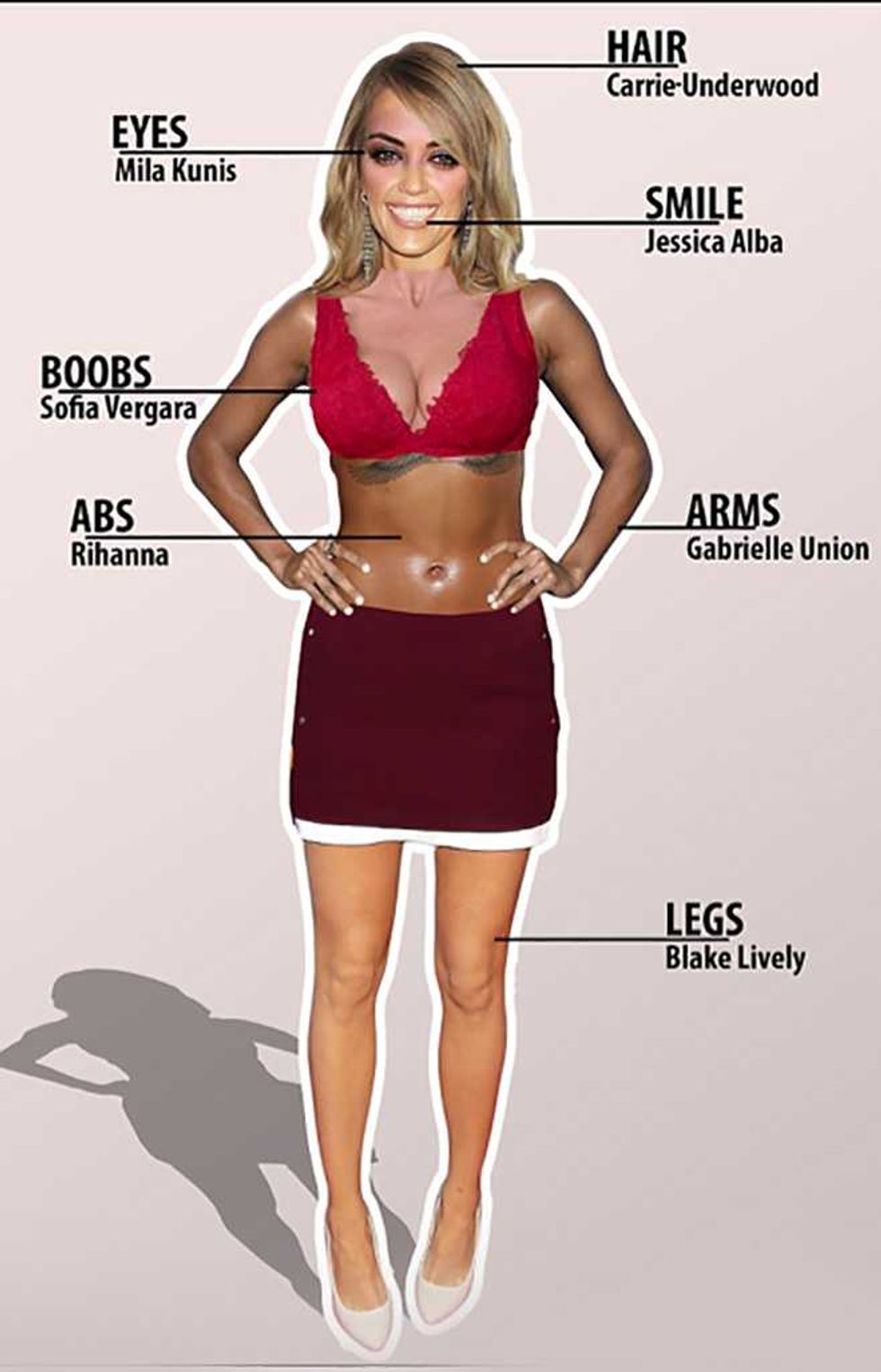 The 'Perfect female celebrity' —credit: MailOnline