Culture News
Celebrities, as well as the NYPD, responded to the 25-year-old comedian's alarming messages on social media.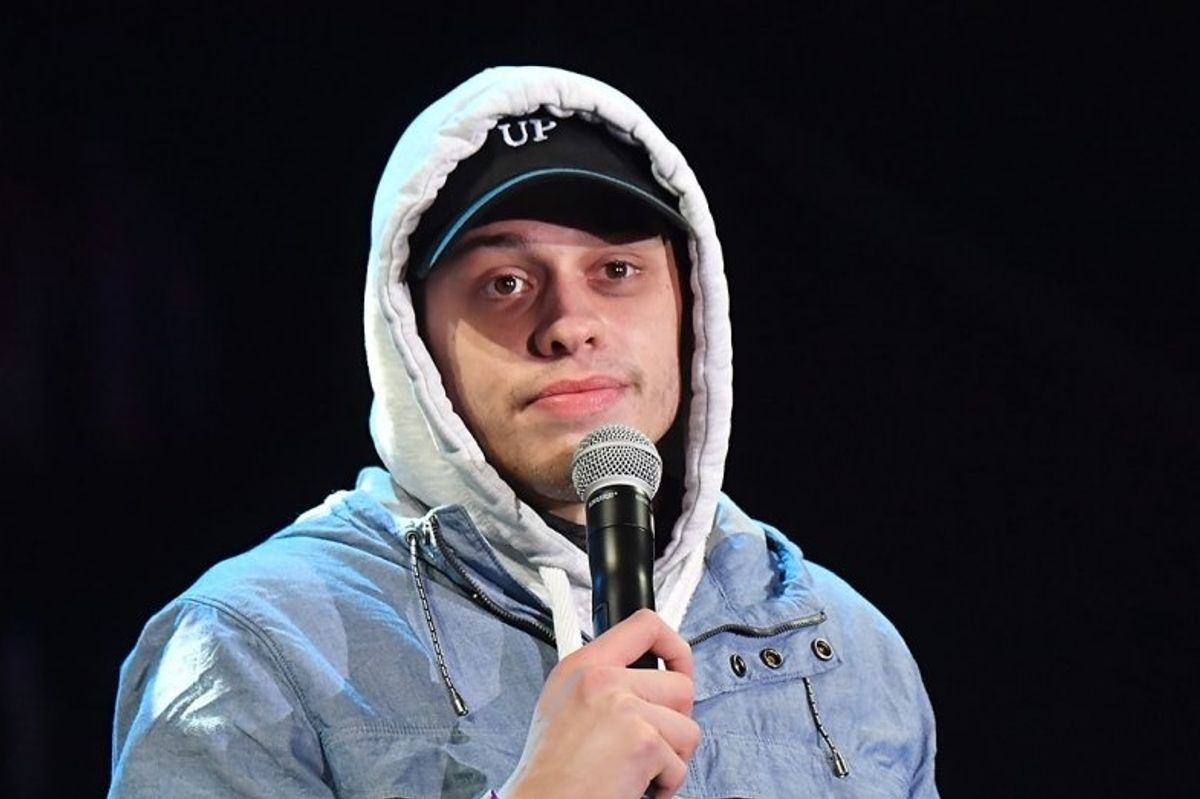 Hollywood Reporter
Pete Davidson alarmed fans and SNL cast mates over the weekend with an Instagram post sharing suicidal thoughts before deleting his account.
On Saturday, the NYPD was compelled to perform a wellness check on the 25-year-old comedian after he posted, "I don't want to be on this earth anymore. I'm doing my best to stay here for you but I actually don't know how much longer I can last. All I've ever tried to do was help people. Just remember I told you so." Police officers involved confirmed that they successfully "made contact with him" and verified he was safe.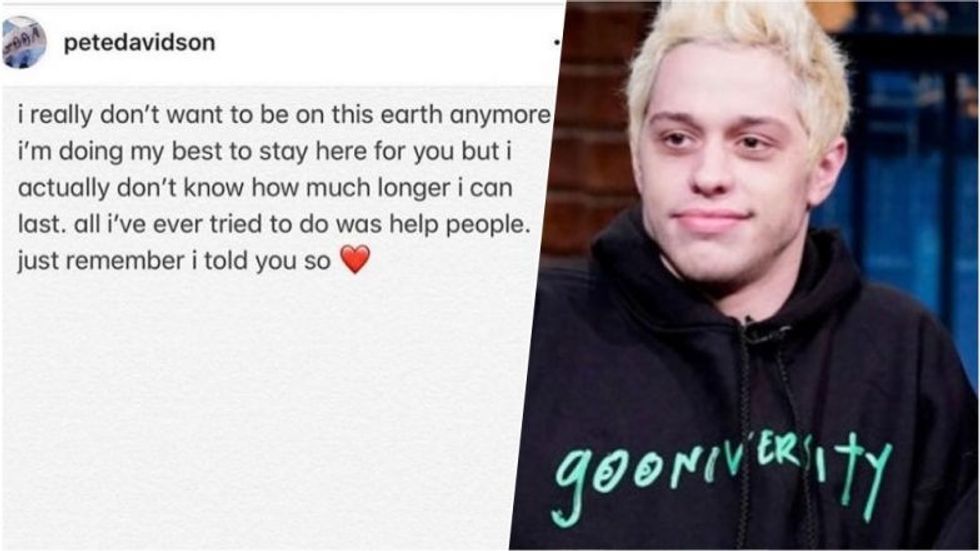 Latestly
SNL cast members were reportedly worried when Davidson didn't appear for the show's taping. Producer Lorne Michaels decided to cancel the sketches featuring the comedian at the last minute. Davidson did appear on camera to make a fleeting introduction of the night's music act, Miley Cyrus, Mark Robson, and Sean Lennon. Page Six reported that "Lorne has pledged to help all he can, including sending Pete to get help. Everyone on the cast is hugely protective of him and were obviously upset — particularly Colin Jost and Michael Che on 'Weekend Update.'"

Davidson has been vocal about struggling with mental illness in the past, especially since he announced the end of his engagement to Ariana Grande in October. On SNL, he's openly acknowledged being diagnosed with Borderline Personality Disorder on "Weekend Update," including an open address to Kanye West after the rapper shared that he'd stopped taking medication for his bipolar disorder. In October, Davidson stated, "There's no shame in the medicine game. I'm on 'em. It's great. Take 'em. There's nothing wrong with taking 'em." He joked, "Being mentally ill is not an excuse to act like a jackass, OK? And I'm quoting my therapist, my mom and my mailman."
Two weeks ago, Davidson shared on social media that for most of 2018 he's been bullied, which has exacerbated his struggles with depression. He posted, "I just want you guys to know. No matter how hard the internet or anyone tries to make me kill myself. I won't."
In response, celebrities have expressed support for the young comedian, including his ex-fiancé. Ariana Grande reportedly arrived at NBC Studios while Davidson was there and offered to see him, but he refused. As a known friend of Davidson, Machine Gun Kelly posted on Twitter, "im in the plane now on the way to see Pete. gonna make sure he's good, i promise. can't have my boy in the darkness like that."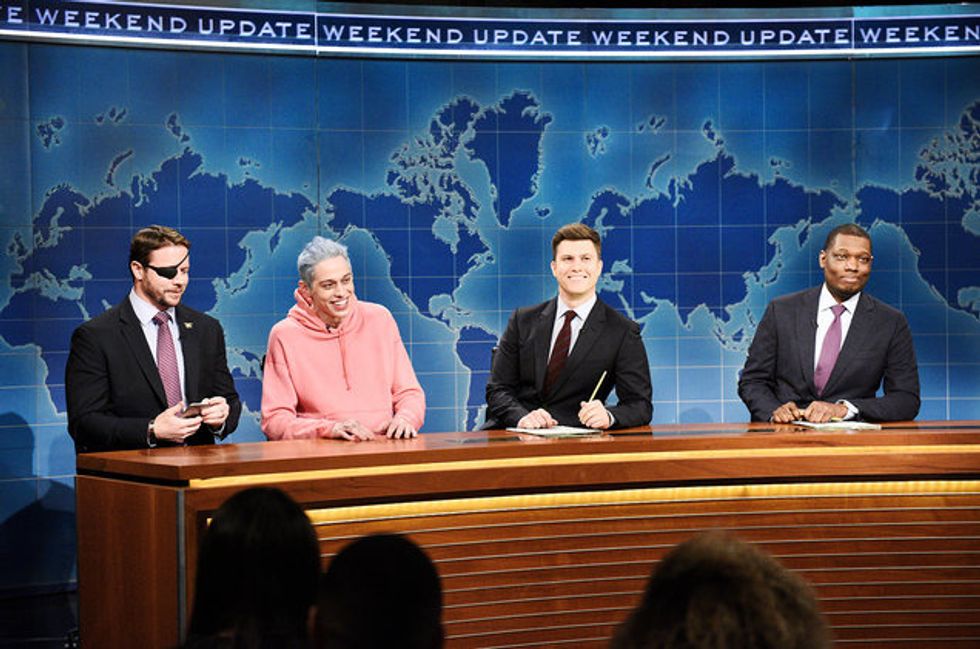 Dan Crenshaw on SNL's "Weekend Update"Billboard
Even Dan Crenshaw, the newly elected congressman who was mocked by Davidson for wearing an eyepatch due to a war injury, reported that he spoke to the comedian after his "cry for help." On Tuesday, the Texas U.S. Representative-elect told a Houston news show, "We don't go back very far, we're not good friends, but I think he appreciated hearing from me." Crenshaw has previously appeared on SNL's "Weekend Update" to accept Davidson's public apology. The former Navy SEAL encouraged Davidson that he "has a purpose" in life. Crenshaw added, "He makes people laugh, sometimes he makes people mad, but he also makes people laugh a lot and that's what we talked about. It was a good conversation."

Davidson's brand of comedy has brought needed attention to daily struggles with mental illness, even alleviating tension by injecting humor into stories about his diagnosis. But equally important is the acknowledgement of mental illness at its worst. The comedian's openly suicidal posts have been met with public responses that take the issue seriously. Among them, Dan Crenshaw told the 25-year-old, "Know that you have value and do more good for people than you realize."
---
Meg Hanson is a Brooklyn-based writer, teacher, and jaywalker. Find Meg at her website and on Twitter @megsoyung.
---
Update: Harvey Weinstein is still a Tremendous Piece of Shit
Post Malone Crocs Sell Out: Succumb to the Darkness