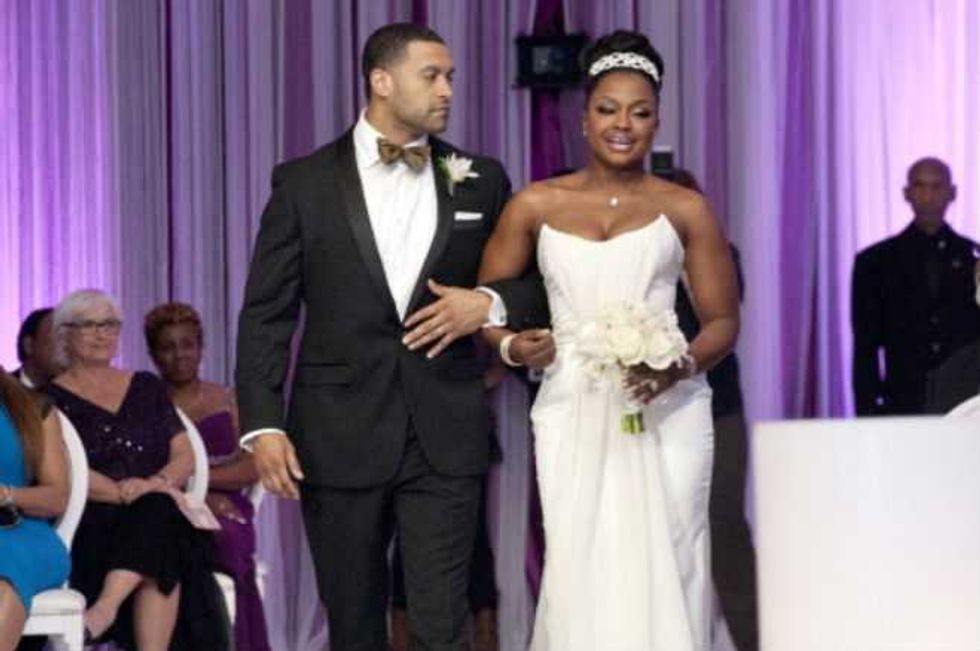 Phaedra Parks and Apollo Nida are divorcing, news which will be a surprise to no one, least of all Apollo.
Apollo is currently serving an eight-year prison sentence for bank fraud and identity theft, something that will play out on next season of the Real Housewives of Atlanta.
The marriage was under tremendous strain as a result, and Phaedra has "retained an attorney with the intent of amicably ending her marriage," her rep told People.
Apollo clearly knew the split was imminent, telling Atlanta B100 in July that his marriage was all but done.
"I mean, my wife didn't even fucking show up for my sentencing, so I'm still kind of salty about that. I'm still human. At the end of the day, I am remorseful. I love my kids, and coming from a non-mother, non-father household, I feel the most sad and disappointed that I let my little man down. But at the end of the day, it is what it is. You gotta pay — contribute to the piper, do what you gotta do and come on back, be graceful about it and keep your head high."
Phaedra and Apollo have two children - Ayden, 4, and Dylan, 1.