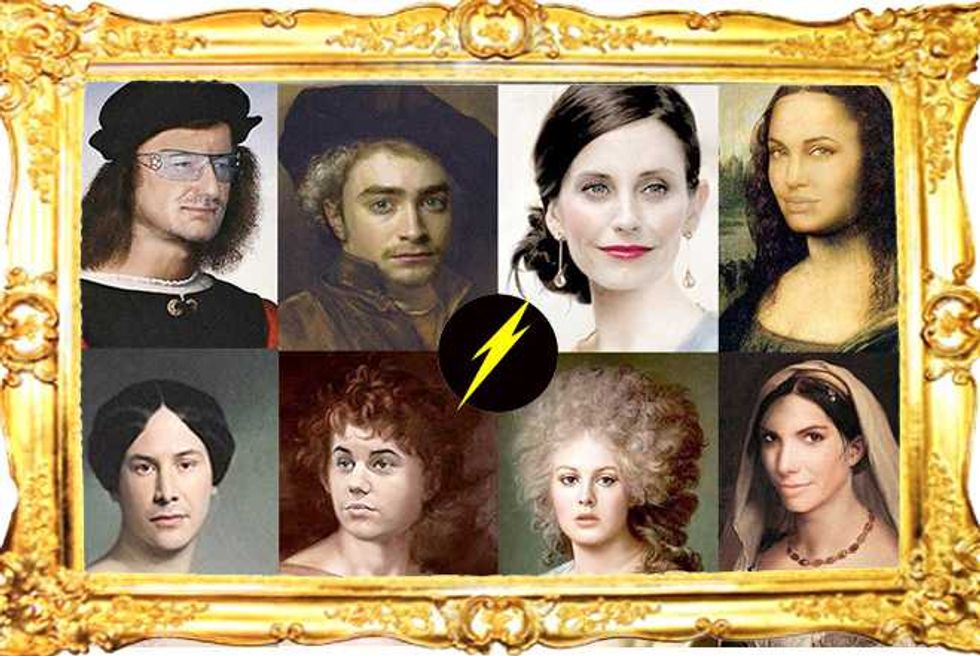 Ever wondered how your favorite stars would have been immortalized in the pre-paparazzi days of yesteryear? Yeah, us neither…
However, this gallery of 60 photos of celebs reimagined as renaissance paintings really makes for a true work of art.
Worth1000—the top creative contest site in the world—challenged their legions of readers to create Photoshop masterpieces of their favorite stars and the end results would give even old Rembrandt and Botticelli a run for their money.
From Angelina Jolie to Jack Nicholson—Jon Stewart to Taylor Swift—Mel Gibson to Justin Bieber—all your favorite celebs have been reimagined in the style of the old masters…and you can almost smell the oil paint.
Check out the gallery below and let us know in comments which is your favorite.
And to see more amazing works of Photoshop head to Worth1000.com