Arts
From piercings to gold-leaf grills.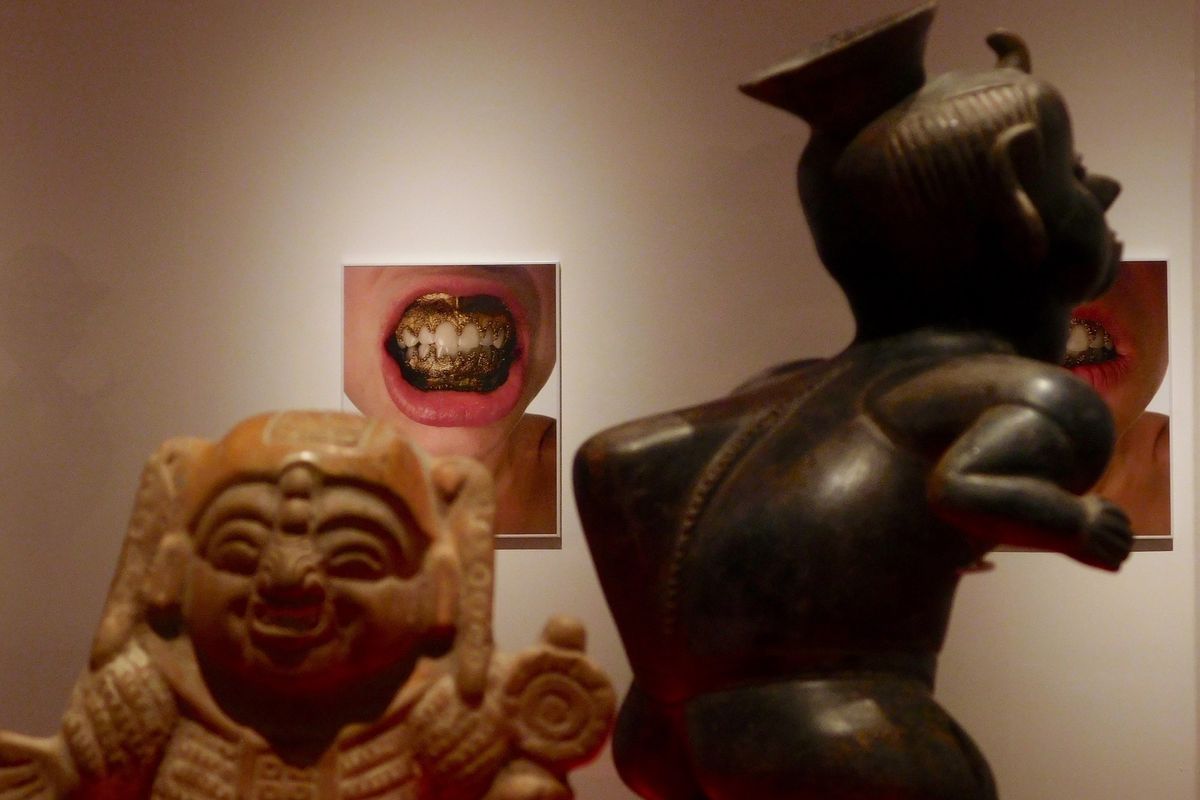 E.R. Pulgar
Piercings, tattoos, plastic surgery, alterations, neck rings, gauges, stretched ears, nostrils, concepts of beauty... when you think of body modification, you usually think of punk subcultures, of young people finding their own image. In Pierce, Mark, Morph, a brilliant exhibition closing this week at Florida International University's Patricia & Phillip Frost Art Museum, the themes of ostentation, disgust, and the body as we relate it are put on display. Maps are projected on bodies, bodies are sewn together, and the exploration dares to venture from early Pre-Colombia to our contemporary reality.
The exhibition's combination of new and old work raises the question of body modification in our culture and in the past. The first work immediately visible is a photo series by visual artist Lauren Kalman called Hard Wear, turns pearls and gold leaf into painful accessories, raising the idea of capitalism as a choking force, making glittering symbols of beauty and high society harmful forces. Tatiana Parcero's photo series transforms her body into a map as she explores themes of identity and belonging.
Outside of photography, Japanese artist Hiromi Moneyhun three-dimensional, sharp paper-cuts that depict the body modifications women undertake within several cultures. Side-by-side with artifacts from Pre-Columbia that draw attention to ancient piercing and gauge usage, the works reflect off of each other as interpretations of a culture and works artists from the culture itself created. The sharp contemporary take, combined with the ancient, works as a jarring juxtaposition of what exactly it means to be beautiful both today and in the past.
Cuban performance artist Carlos Martiel's piece on body modification, where he is naked in front of the audience and his body is pierced by several needles. This brings up the painful and public aspects of body modifications; what are the consequences of individualizing our bodies in a society that cannot accept it? To be ourselves in such a context can indeed be painful, and sometimes the actual process of doing so can hurt just as much, even if the ends more than justify the means.
Pierce, Mark, Morph closes February 12th. For more information, visit the Frost Museum's official website.