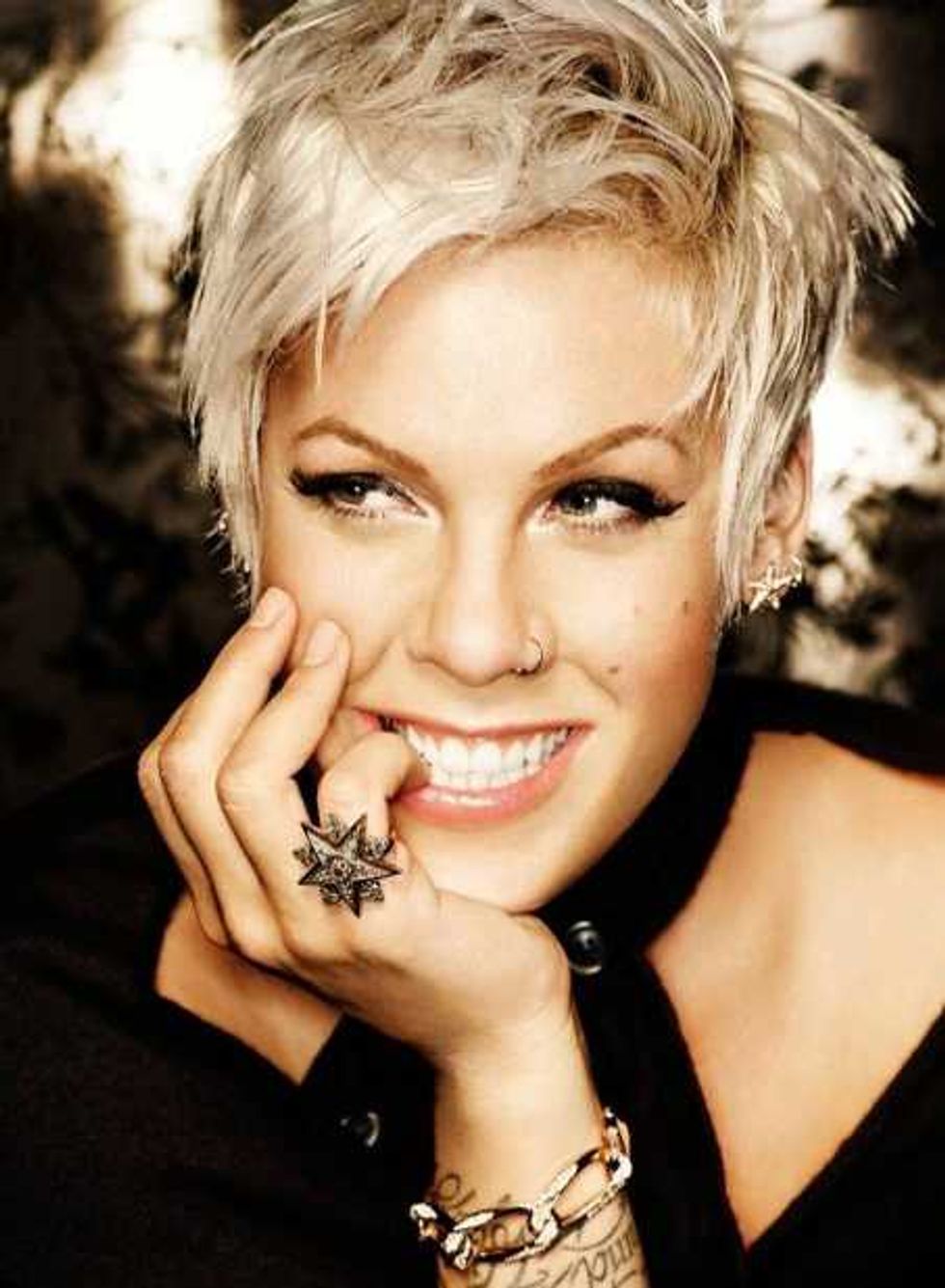 "Blow Me (One Last Kiss)" is the sort of song title you know producers have to have kept kicking around for years. There's probably some master document, possibly a Google Doc, possibly a crumpled, scribbled-upon piece of paper or whiteboard in the studio, where they jot down all their inspired-or-not innuendos--things like "Ass Back Home," "If You Seek Amy," etc. All it needed was the properly improper song.
It also needed the properly improper artist, of course, and though there's no shortage of those--you could see BMOLK being a Rihanna/Ke$ha title, say--once the title was given to a pop-rock slab, it was pretty much guaranteed to be P!nk's. The official single's out next week, but a demo has leaked, and here's what we can tell:
- It doesn't actually sample Modest Mouse's "Float On," but it certainly sounds like it, no? Before the verses, at least.
- Pink : Kelly Clarkson :: Katy Perry : Zooey Deschanel. The only difference is that Kelly Clarkson probably wouldn't sing "whiskey dick" in her breakup songs.
- Along those lines--P!nk really isn't going to budge her sound much from 2008's Funhouse, is she? Yes, it'd be silly for her to--"What Doesn't Kill You (Stronger)," the closest thing sonically to this, did really, really well, as did "Raise Your Glass," "Perfect" and the like. No, Try This--her best album to date--didn't do as well commercially as her others. Doesn't keep us from holding out hope, though. Maybe someone could slip some Dead Sara songs onto her iPod for inspiration?