Nik Richie's website The Dirty has been taken down by the renegade cyber group, Anonymous, after a pissed-off mom begged hackers to help avenge her daughter's honor when she was posted about on the site—Popdust is exclusively reporting.
The controversial figure, and professional douche, has lost a fortune due to the attack—which has caused his cash cow slut shaming site to be down for twenty days so far, at time of posting—with the loss of huge revenue from Super Bowl ads that were booked to go up, and it looks like TheDirty will now have to be rebuilt from scratch.
A source close to Anonymous reveals that a 37-year-old woman going by the name NewStarTimes was furious after her daughter was vilified on the site, and went on to a website called hackforums.com to try and get help in closing it down. They rallied around the woman, brought The Dirty down on its knees, and now the FBI is involved.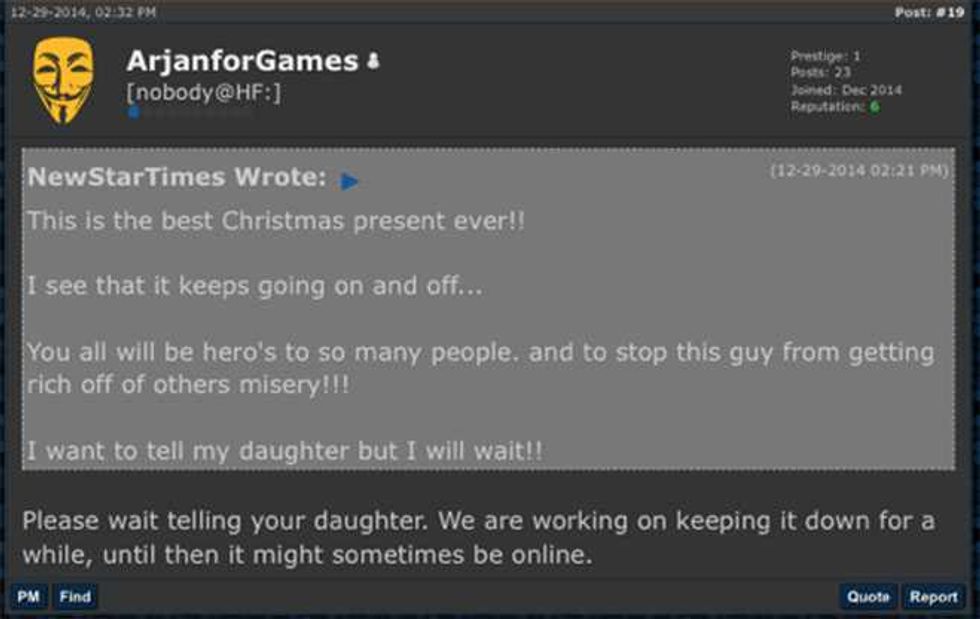 But that's not all—Anonymous has since claimed the most recent attacks are not coming from them, meaning a whole new group is also messing with Richie's cyber baby, which has apparently been rendered un-salvageable because old posts can't be recovered.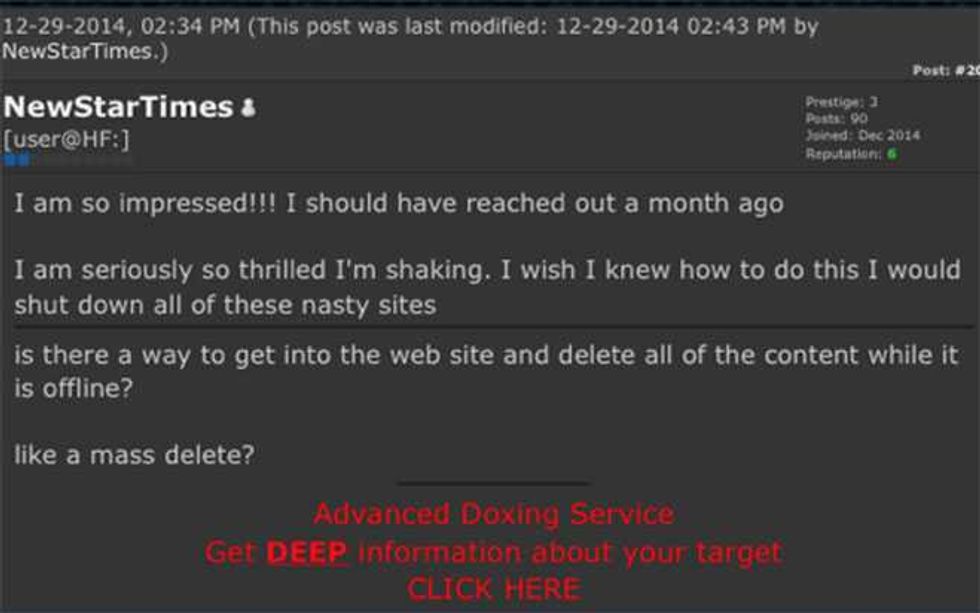 Now, we all know Nik Richie is a massive douchbag, but we have to give him some credit—he never posts photos or stories about underage girls, which begs the question—how does a 37-year-old woman have a daughter old enough to be on the site in the first place?!!
Oh, and in case you were wondering, that sound you hear is thousands of sub-par bikini models celebrating their temporary respite from ongoing mockery and ridicule... enjoy it while you can, ladies!
Meanwhile, vote in our poll—Is Nik Richie Finally Getting His Just Desserts?