MUSIC
Music writers E.R. and Vanessa have curated a playlist of their favorite collaborations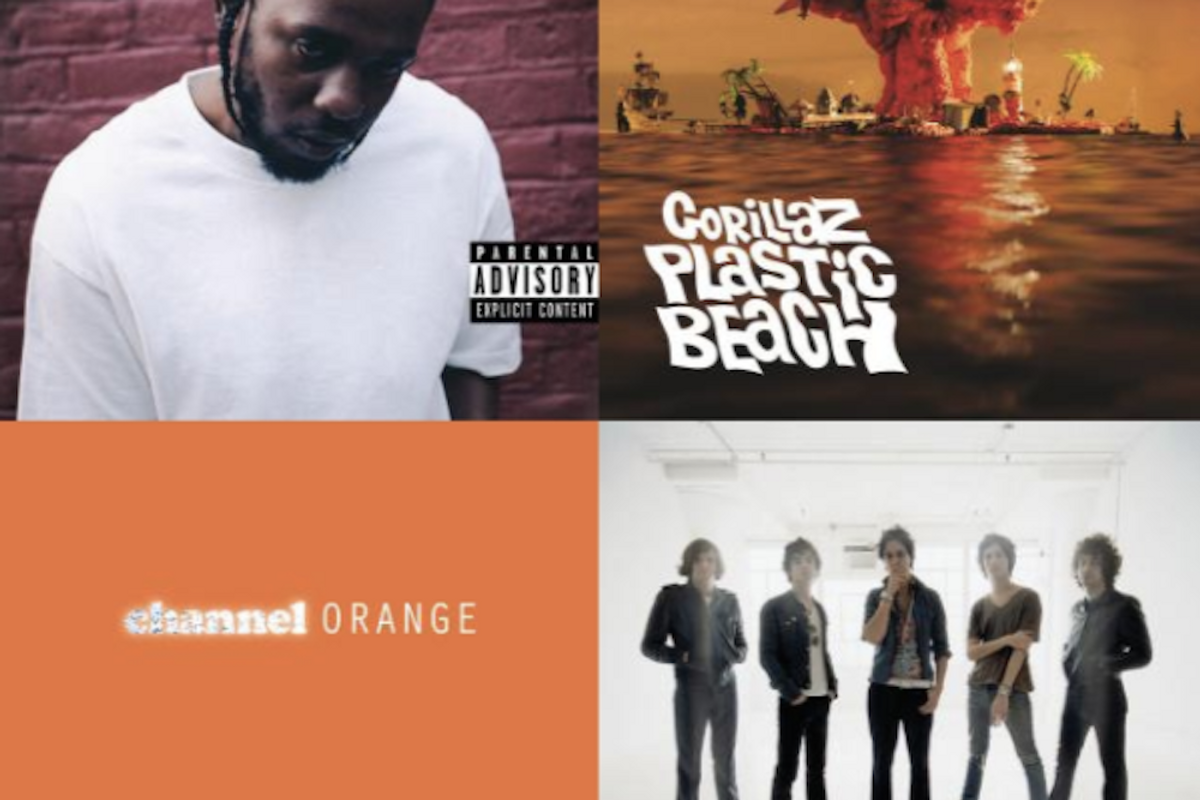 E.R. Pulgar
Think about how exciting it is when an artist you love works with another artist you love.
Collaborations are what keeps music the freshest. We see artists get out of their comfort zone, or further broaden it. We see new takes on old classics, and new dimensions added to the sound of musicians that we already know and love. Why do you think the world loses its mind whenever Nicki Minaj lends herself to a verse (except maybe "Swish Swish," sorry-not-sorry), or why the world practically turned upside down when Lana Del Rey announced she was working with Stevie Nicks on her new record?
Some collaborations are so delicious that they're meant to be live one-offs, surprise sets in otherwise predictable shows. Live performances are so mesmerizing to watch because you get to see the artist rework the music you already love; by throwing another artist into the mix, we get a volatile reaction, something entirely new, something that can seemingly only exist in that moment. We're still reeling about the time Drake brought Florence Welch onstage to duet "Fireworks" when he took the Hammersmith Apollo in London, or when Harry Styles brought Stevie Nicks of all people onstage this weekend at The Troubadour; we know we keep bringing up Nicks, but can you blame the woman for making moves and bringing forth exciting collaborations with the new generation?
Nicks new collaborations aside, her older work with the likes of Tom Petty & The Heartbreakers or Don Henley are among the world's classic duets, and who can forget incomparable duos like Sonny & Cher, or Nancy and Frank Sinatra? Whether musical pairings come together through romance or mutual respect, who can argue that they're not all explosive in their own ways?
For this week's mix, we're honoring our own little collaborative column's 11th iteration by honoring the pairings that have made us sigh in exasperation and get up on our feet. From the mystic R&B of Erykah Badu and Macy Gray to the lovelorn indie rock of Adam Green and Binki Shapiro, here are the collaborations that changed us. We hope you feel the same way.
Don't forget to tune in next week for a new #MondayMix.
---
E.R. Pulgar and Vanessa Bermudez are Miami natives and music writers for Popdust. She tried to stop him from including any Lana Del Rey songs in this playlist, but he probably found a way to squeeze one in. Follow E.R. and Vanessa on Twitter.
---
READ MORE ABOUT MUSIC...
The Growlers lit up Terminal 5 on their NYC return
Interview | ANIYA chases the "Demon" away
Popdust Monday Mix #10: Summer In The City
---