MUSIC
Performing "The Desert" "Lullaby" and "Bag of Birds" & Live Interview with host Brent Butler
Common Holly has a haunting, velvety voice.

NOVEMBER 1, 2017 -- She came in with an electric guitar and I asked her if she had anyone else playing with her and said it was just her. I wondered what her live performance would be like and it is meant to be a solo act. She captures moods and molds them into songs. Her album Playing House just came out and she is touring with the Hotelier and Julien Baker. Watch the origonal stream on Facebook Live.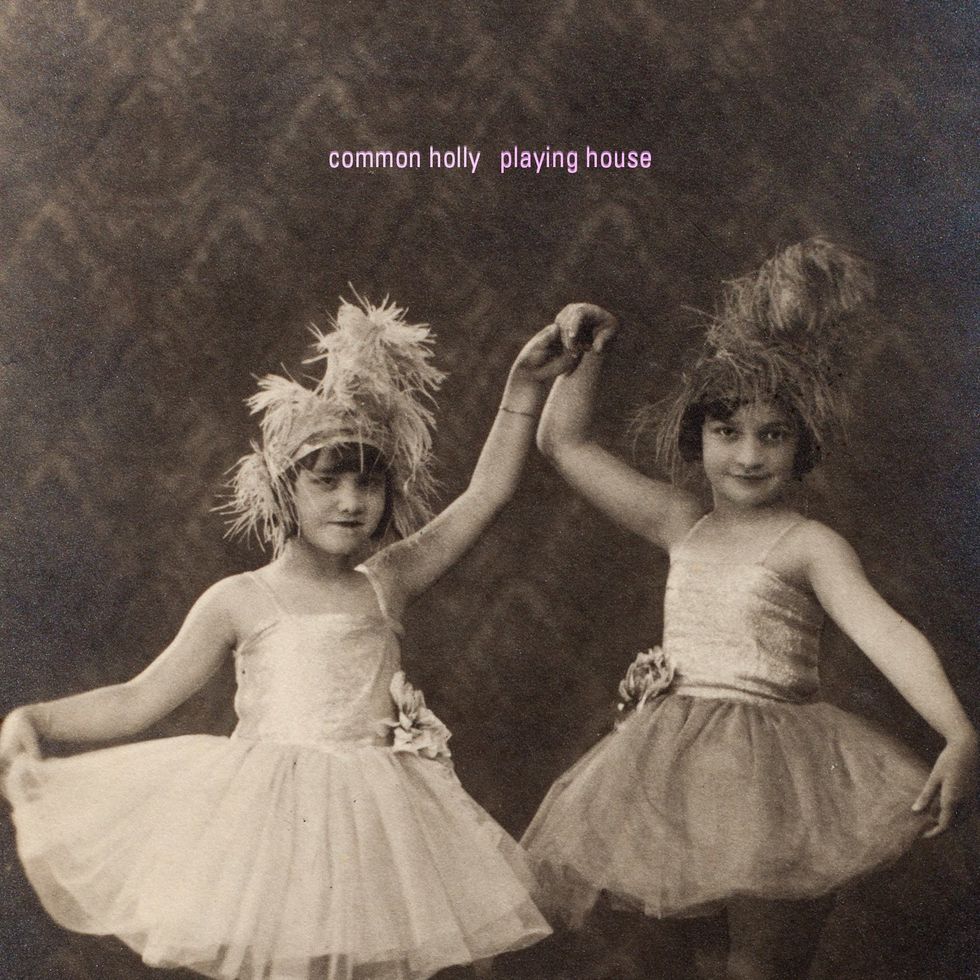 Playing House
The album weaves unpredictable compositional elements, packaged in textured, eclectic electro-acoustic production. Her forthcoming album, Playing House, contemplates the notion that it is conscious thought and deliberate action that defines and cements maturation from child to adult. The album is reminiscent of Angel Olsen or Julien Baker backed by a Godspeed! You Black Emperor string section. Her music can be as brutal as Mitski and as light as Frankie Cosmos.
Watch "The Desert" | Live & Acoustic
Her last single 'If After All' was featured NPR (All Songs Considered), PopCrush, AltCitizen, The Line of Best Fit, DIY and Indie shuffle and her single 'Nothing' was featured on Stereogum, The 405, The Wild Honey Pie, among others.
"As a child I was always a quiet listener, silent at the dinner table, afraid of confrontation when it came. I was the perfect passive observer."
Born in New York and raised in Montreal, Common Holly (AKA Brigitte Naggar) puts unpredictable compositional elements into a singer-songwriter/folk framework, packaged in textured, eclectic electro-acoustic production.
Watch "Lullaby" | Live & Acoustic
"Playing House is an expression of how I want to begin my adult life. It is my first real effort to create something that is entirely deliberate—the beginning of my journey of thoughtful action, and of daring to express myself outside of my bedroom. The creative process expresses my learning to take up more space and to put my silence behind me, while also dealing with the ending of a formative four-year relationship that had become the center of my young adult life."
Naggar uses the meaning of the lyrics to mirror the structure of the music. Naggar sings about her difficulty moving forward from broken relationships, of attempting not to slip back into old vices but feeling hopelessly trapped in a cycle of failed recollection. She expresses a strong need to move forward, to progress and grow, which is unmistakably mirrored in her music.
"I will always forget, any way you spin it".
Watch "Bag of Birds" | Live & Acoustic
Bag of Birds was actually my favorite song and I'm not sure why. Part of the reason I put this catchy filter on it, so it is unmistakably recognized as my favorite, if I was forced to pick.
Notable Quotables:
French Canadian bacon!?!?
My Guitar Strap Says METAL, with a snake
People are making a lot of things in New York... granted most of it is meth...
I'm still thinking about custard
What if Drake makes a DISS song about you?
---
Watch "The Desert" | Official Video
---
Listen to Common Holly on Spotify:
---
Dan Victor is editor of Popdust and producer of Popdust Presents. He is also a music producer, bassist for Low Profile (live hip hop) & The Coldpress (indie rap) and front-man for Ductape Halo (indie rock). Follow on Youtube.
---
POP⚡ DUST | Read More Popdust Presents...