MUSIC
Check out our exclusive tell-all interview ;) Watch their performance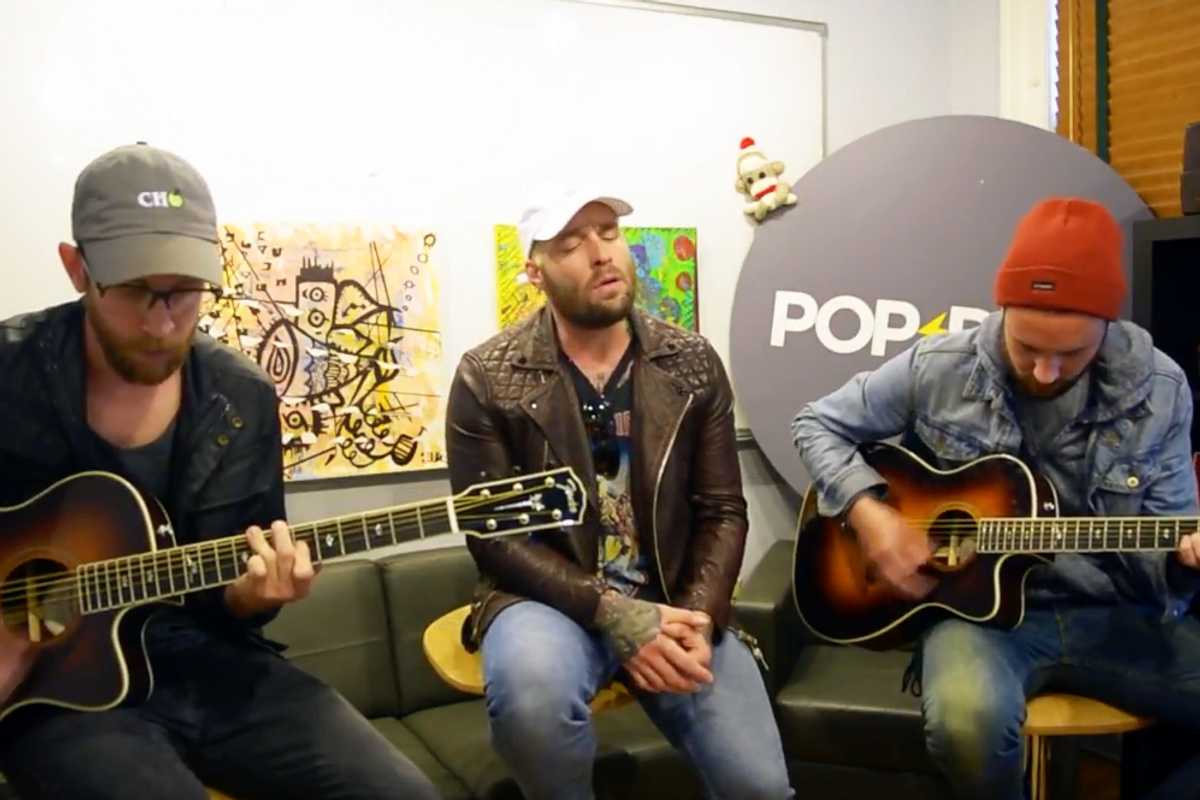 Emarosa recently took a moment from their busy schedule, touring with Sum41, Pierce the Veil, and Chapel to perform at Popdust Studios and talk about their hot new album, 131!
What did I learn? Their talent goes way beyond just awesome jackets and beards. Founded all the way back in 2006, this band defines dedication and artistic evolution in today's rock music industry. Their albums have all charted (131 actually broke the top 10 in the US indie charts), and holy moly did you hear frontman, Bradley Walden's voice?! Despite several member changes over their 11 year career, the band has managed to stick together and grow more popular than ever. What's more astounding - the band explained in our interview how most of them live in different states across the country! That's passion, and the fans respond positively.
Take for example this pic I posted online right after the interview:
First of all, that's an absurd amount of "likes" for one of my posts to get (without me calling family members and begging them to double tap, like I normally do). AND look at the comments that popped up in moments:

These guys are red hot, and they deserve to be. Emarosa puts on one of the most exciting and energetic live shows around, with lead singer Bradley Walden climbing and hanging on the rafters and then sitting on shoulders in the middle of a crowd of thousands of fans. But, as you see in their impromptu PopDust office performance, they also deliver an incredibly emotional acoustic performance.
Recently, the band released a music video for "Porcelain", directed by Graham Fielder, which opens softly onto lead singer Bradley Walden playing the piano. This video shows us more of the wide musical spectrum this group embodies, while still hanging on to the undeniable lyrical intensity for which their known!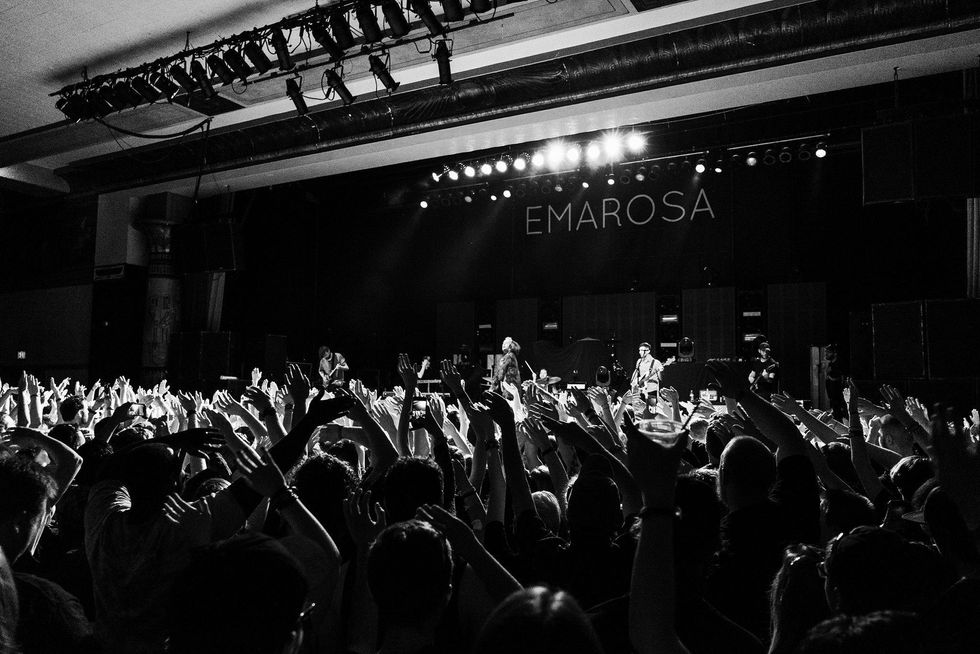 Featuring the acclaimed singles "Sure", "Cloud 9", "Helpless", "Blue" and "Miracle", the highly new album, 131, was released last July via Hopeless Records and garnered incredible praise with Substream Magazine saying "We don't hesitate to proclaim Emarosa is better now than ever before" and Chorus.fm stating that "'131' shatters the mold the band previously sat in and stands out as a modern rock masterpiece that delivers hit after heart-felt hit."
131 was produced in Nashville by Casey Bates, who is known for his work with artists like Portugal The Man, Chiodos, Pierce The Veil, Memphis May Fire, Gatsbys American Dream and many more. During the recording process, the band made a conscious effort to throw all expectations to the side and record the album they always wanted to make, free of all external pressures. As a result, the record takes a pop-turn, reflecting Walden's diverse influences, including Michael Jackson and Patrick Stump, while still retaining Emarosa's signature grittiness.
We highly recommend you download it NOW and check out all their latest videos on YouTube. Then make sure to check them out on their facebook, follow them on twitter, and show them some double tap love on instagram.
Rock on.