Frontpage Popular News
INTERVIEW | Preforms her new single "Hurt by You" and tells her story, from her first Grammy to her debut solo album
Wowza. I want to be Emily Warren.
That's not hyperbole; Emily is a total badass, an extremely accomplished and talented songwriter and singer, and a blast to hang with! At only 24 and she's already won a Grammy (from The Chainsmokers' "Don't Let Me Down"), and has written for chart-topping artists like Shawn Mendes, Jessie J, Little Mix, Fifth Harmony, Melanie Martinez, and Sean Paul, amassing millions of streams. You might recognize Emily's vocals on "Capsize" with FRENSHIP, Lost Kings' "Phone Down," and if you happen to see The Chainsmokers live this summer, you'll catch her singing on tracks like "Paris"& "Until You Were Gone."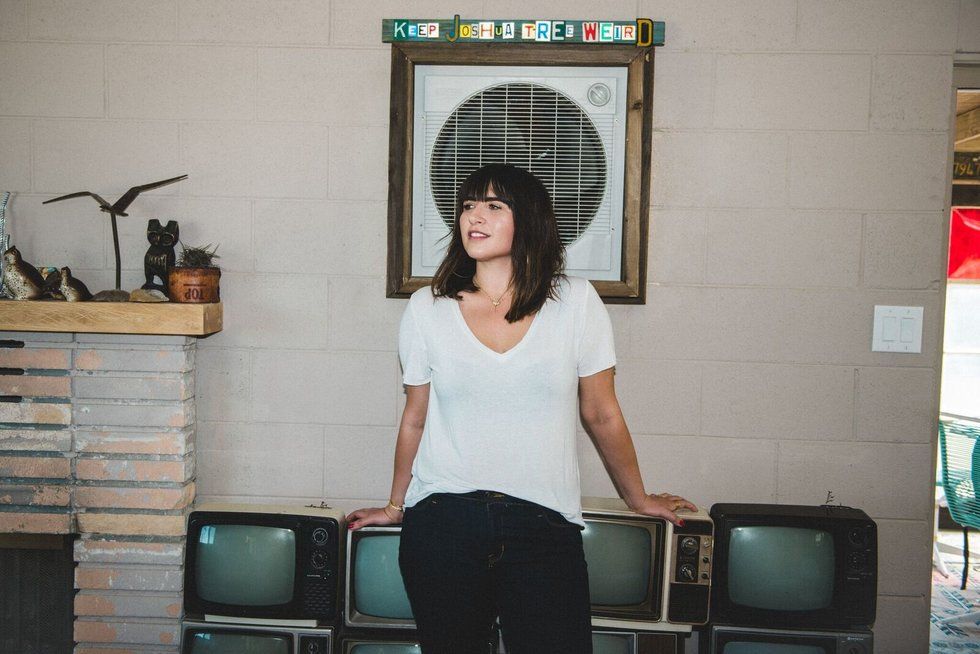 TV time with Emily Warrenwww.lemonademagazine.net
Somehow, despite what sounds like a packed schedule, she was able to make time to hang at PopDust and tell us about her upcoming solo album (currently untitled, though I give her some pretty sweet ideas to work with during our interview), her writing process - which she compares to deep therapy sessions, and going from being an NYU student to accepting a Grammy. Even more impressive is that we've decided to nominate her for a Dusty, which is of course PopDust's own prestigious award for outstanding rising talent and excellence in music. Emily has not confirmed whether or not she can perform at the annual PopDust Awards show this year, but to be fair, it's completely made up.

WATCH the Official Music Video for "Hurt by You"
Speaking of performing at Popdust, Emily also serenaded us with a live rendition of her new single, "Hurt By You," which recently got a SICK new video. Check that out below!
Fun Fact: She filmed this in the iconic Sun Studios in Memphis (Elvis Presley & Johnny Cash recorded there). So, YEP. That's Emily playing ELVIS' piano and singing into HIS mic. Emily toured the studio during the day before her show with The Chainsmokers, and asked the guy at the front if they could film a video there- turns out he was the owner. He surprisingly said, "sure! Come back after the show". So here you have the Emily's debut music video where she's touching and playing musical equipment used by some of the most ICONIC musicians of all time...Totally casual.
Obviously Emily Warren is a total rock star and you're only just beginning to hear what she's got. Expect a ton more and make sure to follow her online to keep up with plans for her debut solo album!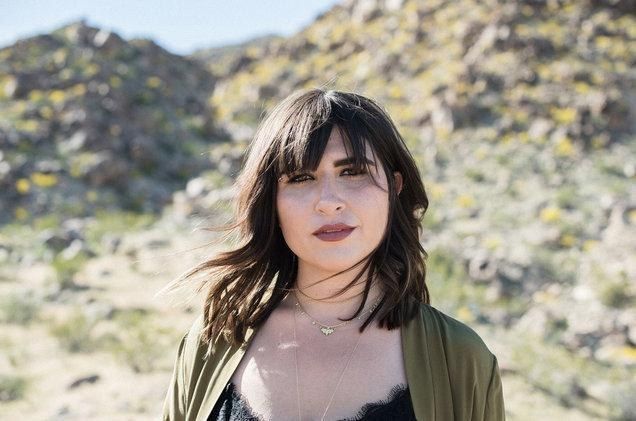 assets.rbl.ms
---
- Brent Butler is frequently a host for Popdust Presents, as well as a music producer and rapper in NYC.
---
POP⚡ DUST | Read More…

Popdust Presents | LARRY DVOSKIN tells us about Songwriters Hall of Fame
Popdust Presents | VANT opens at the main stage of GOV Ball

PopDust Presents | YVNG SWAG part II (dance lesson)
---