MUSIC
Interview and Performances by: Jocelyn & Chris Arndt
Brother and Sister's music didn't end with Harvard.
NOVEMBER 8th, 2017 - Jocelyn Arndt (piano, vocals) and Chris Arndt (lead guitar) are a brother/sister fronted rock band. Musical talent must run in the family. Seems they can do it all, including both going to Harvard. Jocelyn is a recent Harvard graduate and Chris is in his last year. They have a new album that just came out: Go. Jocelyn and Chris have an upcoming show at Rockwood Music Hall on Saturday, December 9th.
They performed the first two singles from the album, "Footprints On The Moon" and "Red Stops Traffic". The songs were Billboard's #5 and #4 Most Added Triple A Radio Singles in the US.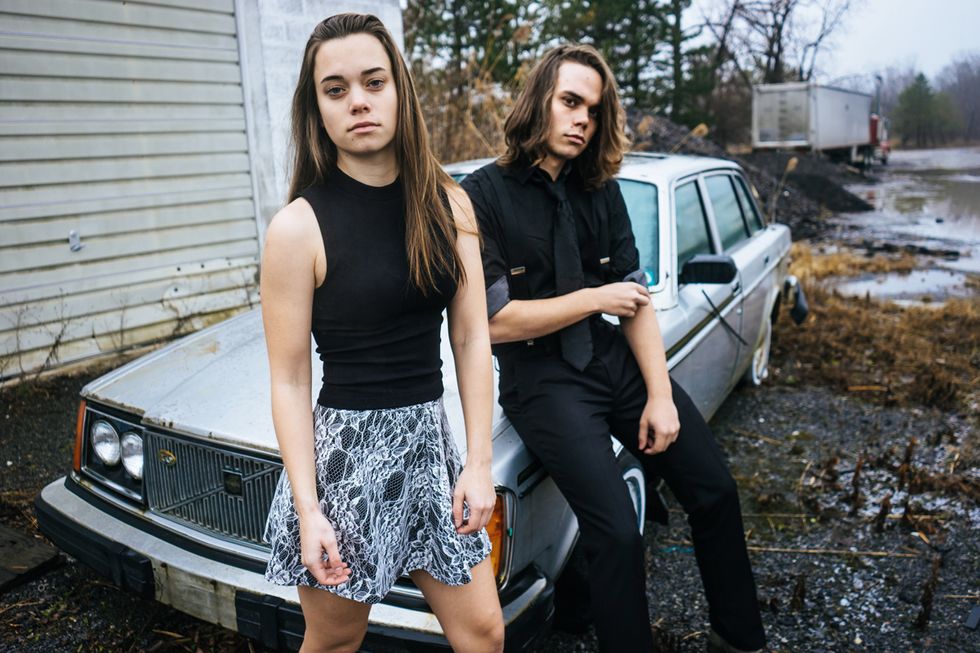 "Thirteen years ago, we were in our parents' living room, taking turns practicing the instruments we'd just started to learn. What we lacked in skill we made up for in enthusiasm." They studied hard and were rewarded with new CDs and trips to the music store.
A few years later, they were looking at an acceptance letter and a scholarship to Harvard University. If anything was going to end the music thing for good, it would be that, right? We had one last show at the county fair, and then back to the books. But music has a funny way of holding on to us, and you never know who's listening. That night, it was the couple in the back with the giving hearts and the beautiful recording studio. We inked a development deal with David and Anna Bourgeois at Bridge Road Entertainment on Jocelyn's 18th birthday.
Fast forward 4 years. They recorded 5 releases with incredible guest players like G. Love and Gov't Mule's Danny Louis. Developed an authentic retro-rock style that gives the sounds we grew up on a millennial twist.
"Since the release of our debut full-length "Edges," our radio footprint has grown dramatically. Our current album "Go" held the #2 position on the Relix Jambands Top 30 for 3 consecutive months, and our current single "Ready Steady Go" was Billboard's #4 most added track to AAA radio in its first week."
Listen to Jocelyn & Chris Amdt :
They have played at The Sundance Film Festival, SXSW, CMJ, and Milwaukee Summerfest, including such hallowed stages like The Birchmere, The Viper Room, and The Bitter End. The even opened for Vertical Horizon, Little Feat, Marc Cohn, The Gin Blossoms, to name a few.

---
"Red Stops Traffic" music video
---
Dan Victor is editor of Popdust and producer of Popdust Presents. He is also a music producer, bassist for Low Profile (live hip hop) & The Coldpress (indie rap) and front-man for Ductape Halo (indie rock). Follow on Youtube.
---
POP⚡ DUST | Read More Popdust Presents...

Popdust Presents | MARIE MILLER talks campfire, songwriting, and mandolin magic
Popdust Presents | Erin Bowman shows us a "Good Time Good Life"
Popdust Presents | Is NIGHT DRIVE the new wave of pop?
---