MUSIC
From homeless to hopeful, TruthCity's story of triumph embodies everything that is Hip Hop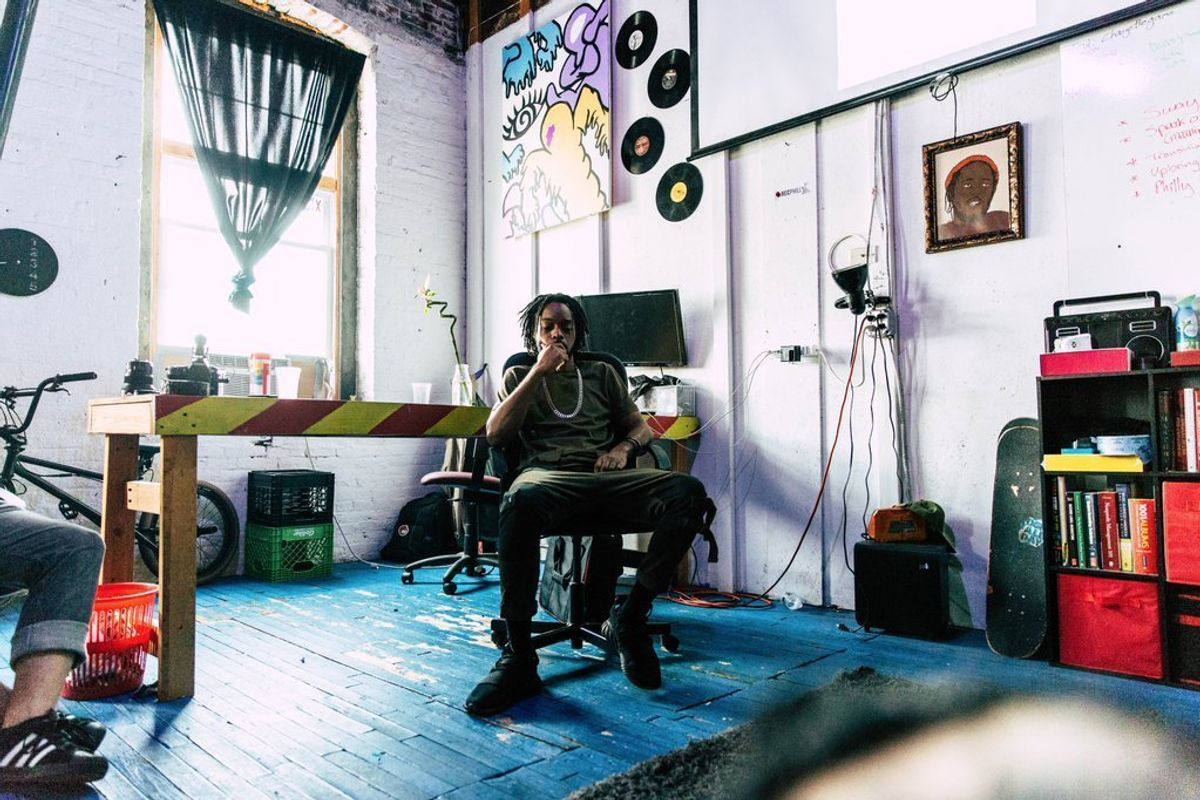 Matt Ogilvie

"That's how my entire life has been... being grateful for the tiny things that I do have...."
Webster's Dictionary defines the word "Truth" as "the body of real things, events, and facts". TruthCity's music encompasses all 3 of these traits. The man born Ronald Evans has a God given talent despite him going through hellacious conditions to harness it. His dark past has helped him craft music that has led him to be one of the premiere upcoming acts in Hip Hop. One would think a person who has had a tumultuous journey would create music that would heavily reflect that. But honestly, Truth's music is the antithesis. His music paints a picture of struggle, but not from a perspective of bitterness and malice. The majority of his catalog emanates from a place of hope and optimism. Anthems that can provide listeners with the same motivation that helped him get to where he is and where he seems to be heading. But in order for us to fully understand where he's going, we need to take a look at where he's been...
INTERVIEW:
Newport News, Virginia. Population: 180,000 Plus. The state of Virginia has contributed some of the most noted talents in the music industry. From Missy Elliot & Timbaland to Chris Brown & Pharrell, VA has a deep lineage of musical greatness. Truth describes growing up here as a merry-go-round of sorts. "It's almost like somebody is pressing the restart button on a day that's always the same." Truth recalls. "I just started to kinda feel like (you know) this is desolate for me. I need to go somewhere where there is action." This propelled Truth to make the move to New York City. A series of unfortunate events, however, left Truth without a place to stay upon his arrival. A friend that he was set to room with encountered some legal trouble and ultimately wound up going to jail. Truth received a crash course in knowing what it takes to survive in The Big Apple. For nearly a year Truth was nomadic drifting from couch to couch with survival being his number one priority. Even though making sure seeing tomorrow became his primary mission, it didn't take away from his primary love which was music. Truth used these turbulent situations as inspiration for his project "The Prologue". Birthed from the mentality of being appreciative of a new day, "The Prologue" is a testament to Truth's unwavering resilience. With his back against the wall, it seems he's able to find the silver lining in anything unpleasant that has been dealt his way.
---
WATCH: "Summertime"
Great music aside, Truth is also noted for being an amazing live performer. His shows consist of high energy, raw emotion, and a sense of community within the audience. The key to Truth's ability to deliver such a powerful performance is that he specifically places songs that strike a nerve personally in the set lineup. "I put that music in there purposely to make sure that when I'm on stage I can't even say these words without feeling it". This attention to details when it comes to the stage is one of the many things that intrigued Truth's manager Matt Ogilvie. Matt is the owner of the Hip Hop website for UpcomingHipHop.net, a platform that is dedicated to giving hip-hop upstarts exposure to the masses. At the behest of one of the site's writers, Matt listened to Truth's music and instantly became a fan. "I was on the train" Matt states "(As) soon I hit play...I was like "Yo I REALLY like this guy...". They would later meet for an interview and Matt would go on to help Truth in a managerial capacity before he was officially given the title. "One day we were all out at a show" Matt begins. "Someone was like "Yo Truth, Who's your manager?" We just kinda looked at each other and he said: "I guess Matt".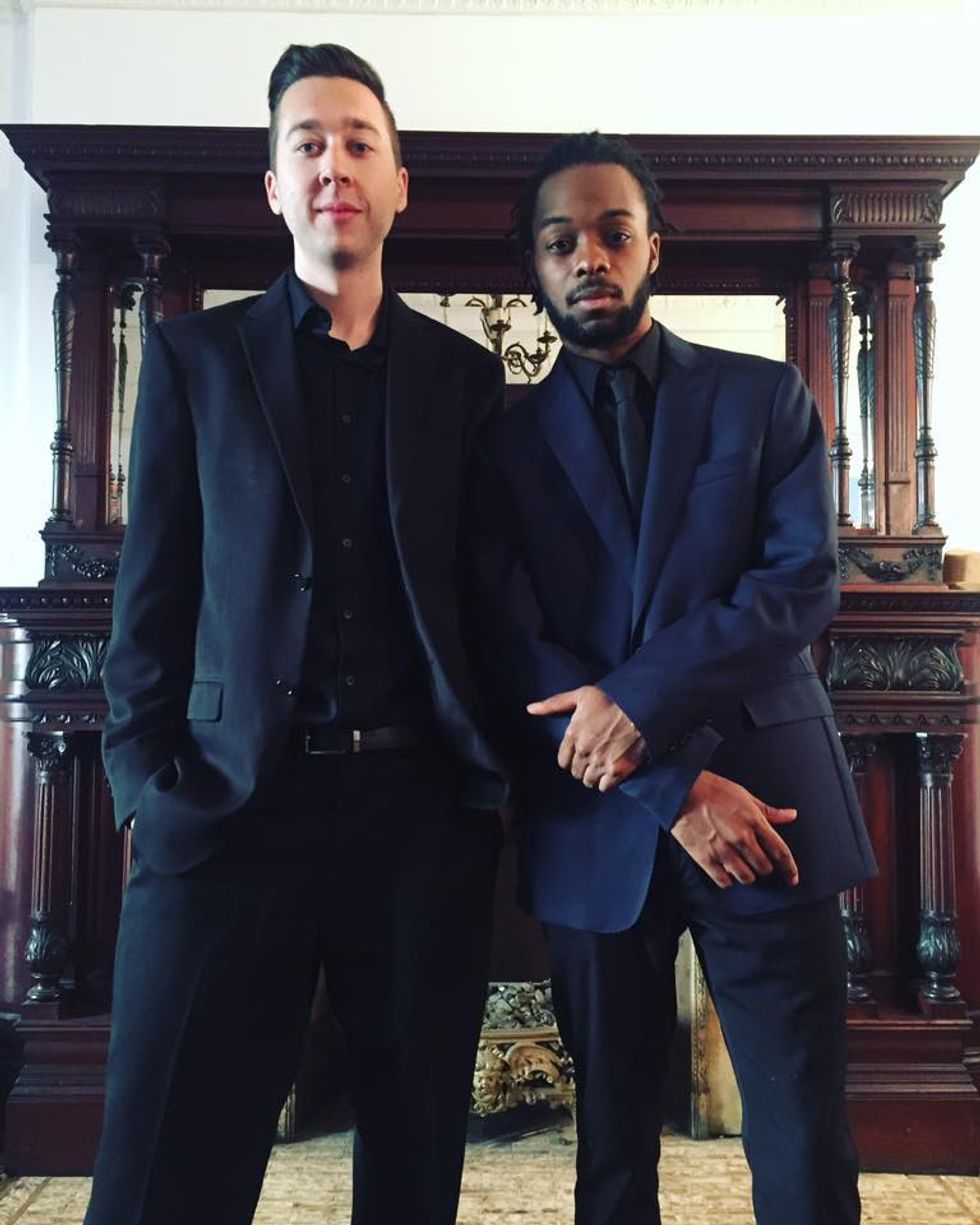 Truth City & his manager Matt Ogilvie on the set of Truth's video "The Family" James Jiammetta
The pieces of the puzzle started to fall into place as Truth set out to release his latest body of work entitled "While You Were Sleeping". Much like it's predecessor "The Prologue", "While You Were Sleeping" came at a time when misfortune seemed to once again get ahold of Truth. Between the death of his girlfriend and losing his home, Truth found himself in familiar territory putting this project together. Truth also felt singing would be the appropriate way to express his true emotions. "Anybody who sings out loud isn't scared," Truth says. It was that fearlessness that allowed him to be at his most vulnerable. Two of the standouts on the "Sleeping.." are "The Family" in which the video features a host of artists/friends and Truth's manager Matt, and "Consistency". "Consistency" is a song that encourages it's listeners to no longer make excuses for them not being great. "I was tired...I was tired of excuses" Truth proclaims passionately. "We've been taught to hate ourselves...to hate our potential....no more". "Consistency" is the last song on the project, but its message will have a long lasting impression.

---
LISTEN: "While You Were Sleeping"
TruthCity is a more than a rapper and an entertainer, he's a survivor. He acts as a beacon of hope for anyone who has been in a situation similar to his. Instead of falling into despair, he rose to the occasion. He's demonstrated how hard work, dedication, and faith can go a long way even in the bleakest of situations. He's channeled his pain and disappointment into emotional pieces of art that will resonate with listeners who have an open mind and most importantly an open heart. Even though it seems he's lived a full life, Truth is only in the beginning stages of his career. His overall mission transcends hip-hop and music in general. "I would hope the future holds the opportunity to touch more kids," says Truth. "With inspirational messages and motivation". His manager feels that the groundwork they are laying will be the template to help future artists achieve the same success as Truth. "I think we will use all the success we'll have in the next decade to help artists like (Truth) get more shine and understand the industry" Matt declares. With an undeniable talent, a strong message, and a manager who is more like family, TruthCity will be a name we'll be hearing for years to come.....and that's no lie.
---
Related Articles Around the Web