Events
ON LOCATION | Interview with VANT while Stormzy is performing Governor's Ball 2017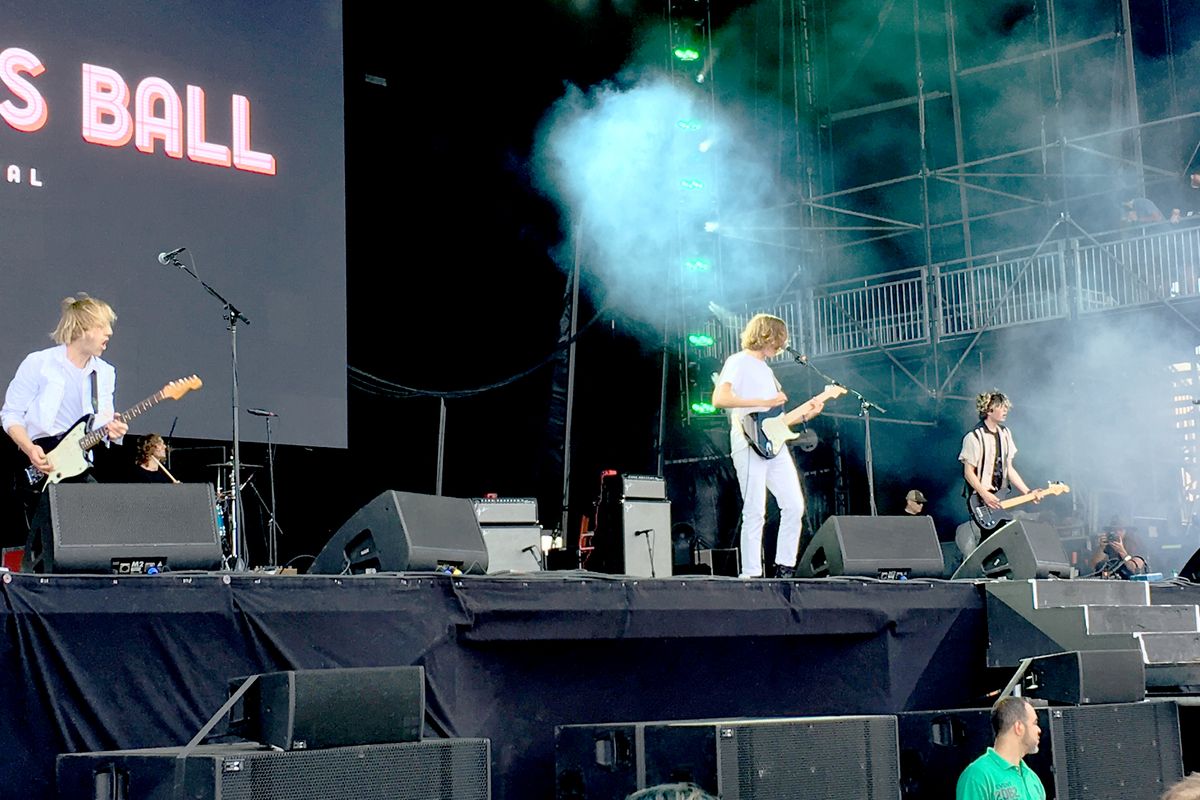 Dan Victor
New British Rockers are prolific and stay true to a Punk Rock ideology. Are they the next Strokes or better yet Blur?
Popdust caught up with VANT at the Governors Ball this year and got a chance to speak with them backstage during the festival that took place at Randall's Island. It was actually their first US show ever, even though they've already dominated the UK scene over the past year. They played a killer set as the first band on the main stage on Saturday, which was packed with so many good bands. They shared the stage with the likes of Wu-Tang Clan and Phoenix that very same day.
They came on stage and rocked a modest crowd as it was still early for festival goers. Even with the time slot, they eventually drew a significant audience. It was a passionate set, playing many of my favorites including "Lampooon" about "Everything that's wrong with this generation." Another great track was "Parking Lot" With such hook driven lyrics: "Wait a minute.... cause your heart's not in it"
THE INTERVIEW
THE BAND
VANT is comprised of Mattie Vant (lead vocals, guitar), Billy Morris (bass guitar), Henry Eastham (guitar), David 'Greenie' Green (drums). VANT came together in London, while Mattie Vant was working at Dalston venue, Birthdays. Originally from Seaham, Mattie has played in various bands, formulating the style for Vant whilst living in Brighton.
This 4-piece, is more than a punk band that have some great songs. A lot of VANT's lyrical themes deal with political issues, with Mattie citing inspiration from global issues; "My concerns are worldwide things. It's not strictly centered around the UK - it's wars, global conflict, global warming."
This quote from Q sums them up best: "When it comes to dissecting VANT's fiery debut, DUMB BLOOD, the dominant talking point is the sheer number of talking points. Indeed, in the first five songs alone, singer/guitarist Mattie Vant tackles Syrian intervention, racially and sexually motivated murders, the cultural afterlife of the hippy movement, social media and rape culture. VANT have ensured their music has the same capacity to move and intrigue as their subject matter."
With this philosophy, Vant prefer to refer to their origin as 'Planet Earth' - rather than associate with a particular nationality. Of this issue, Mattie says "I don't believe in borders, I was born on Planet Earth". This is evidenced in the lyrics to 'Birth Certificate'.
We had a great talk with the whole band, all the while another British performer, Stormzy, was tearing up the crowd, perfect background grime music for the meeting behind the trailers.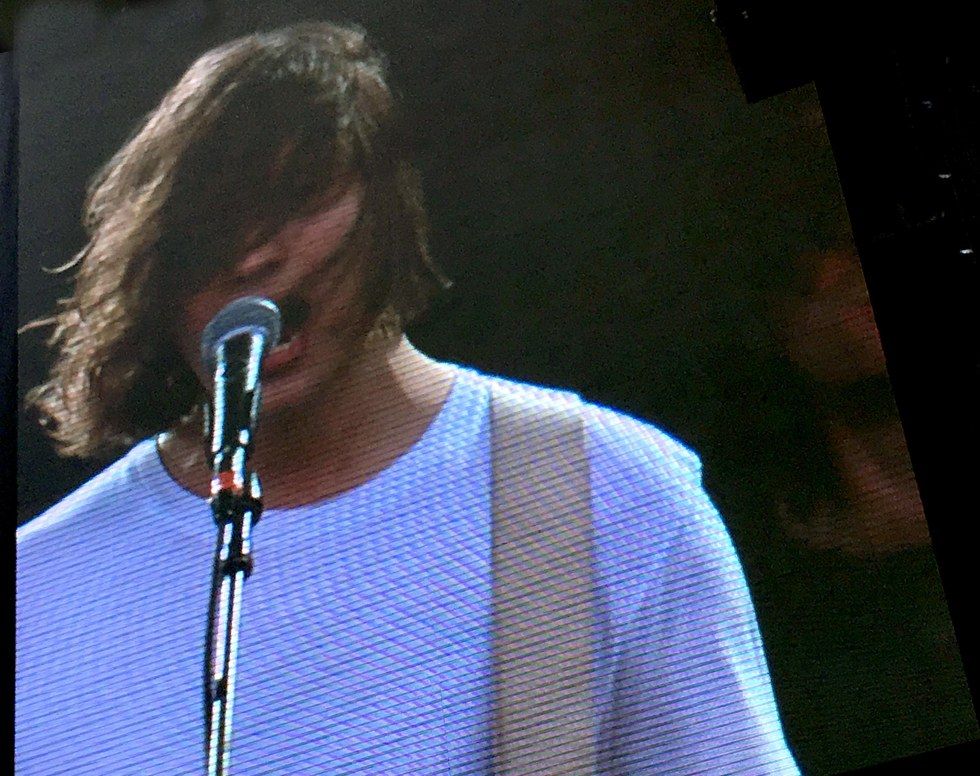 (Dan Victor)
VANT have toured with Royal Blood, Catfish & The Bottlemen, You Me At Six, etc., sold out headline tours across the UK, and are playing the main stage at this year's Reading & Leeds. Among other festivals they have played include Glastonbury Festival, 2000 Trees, Japan's Fuji Rock Festival, Reading and Leeds Festivals, plus one off dates with Biffy Clyro and Catfish and the Bottlemen.
The band released their debut album "Dumb Blood" on 17 February 2017. It peaked at number 46 on the UK official charts. They earned five consecutive "Hottest Record In The World" spots from Annie Mac on Radio 1 tied to DUMB BLOOD. Their song "Parking Lot" was also featured in the trailer for the video game Pro Evolution Soccer 2017. The track appears on the game's soundtrack as well.
---
VANT | Discover more | Website | Facebook | Twitter | Instagram | Youtube |
---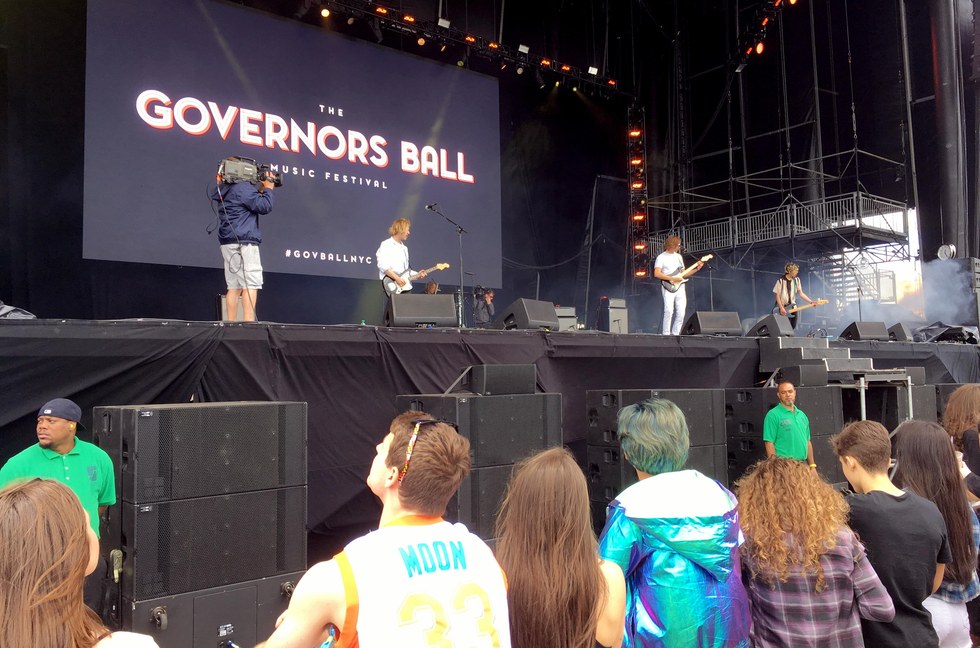 VANT at the main stage, GOV BALL NYC on Saturday, June 3rd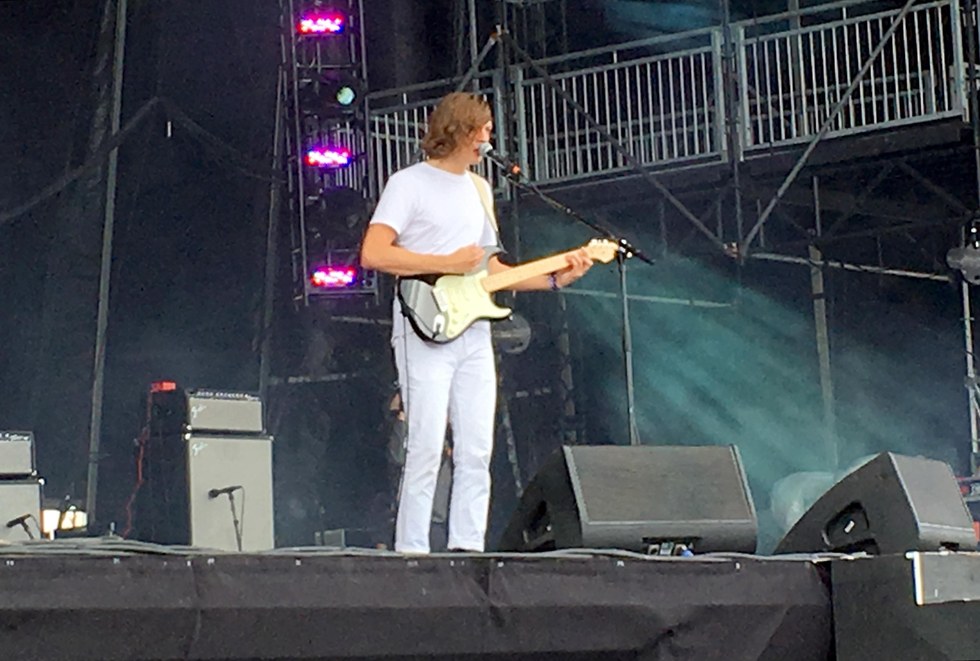 Lead singer, Mattie Vant, also plays guitar, of the hot Brit Rock band by the same name.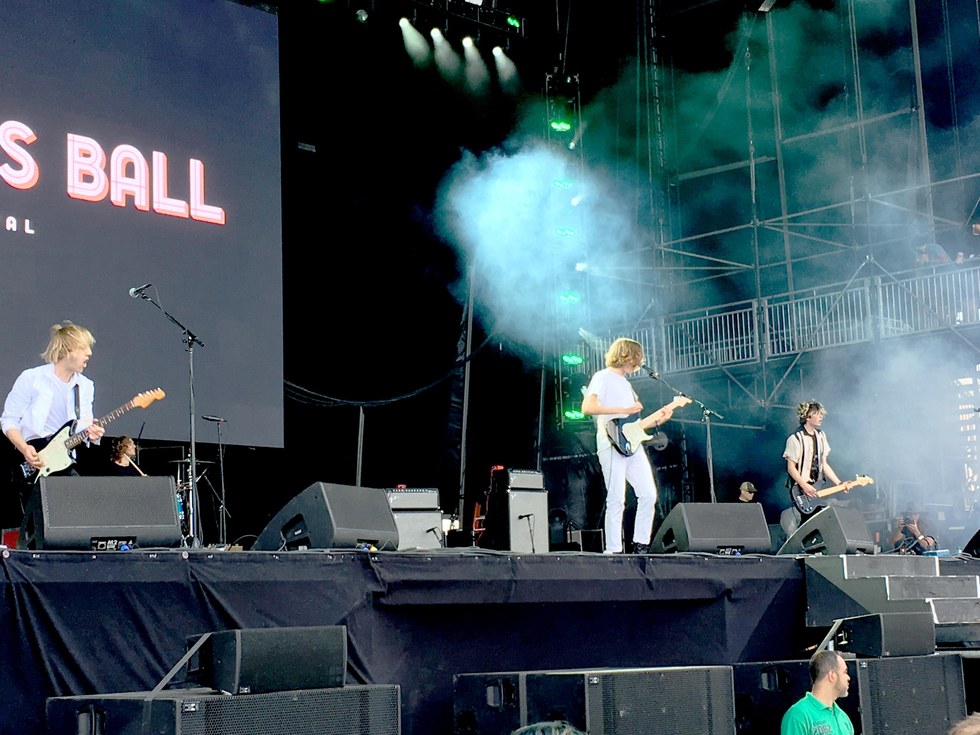 Rocking out with a face melting guitar solos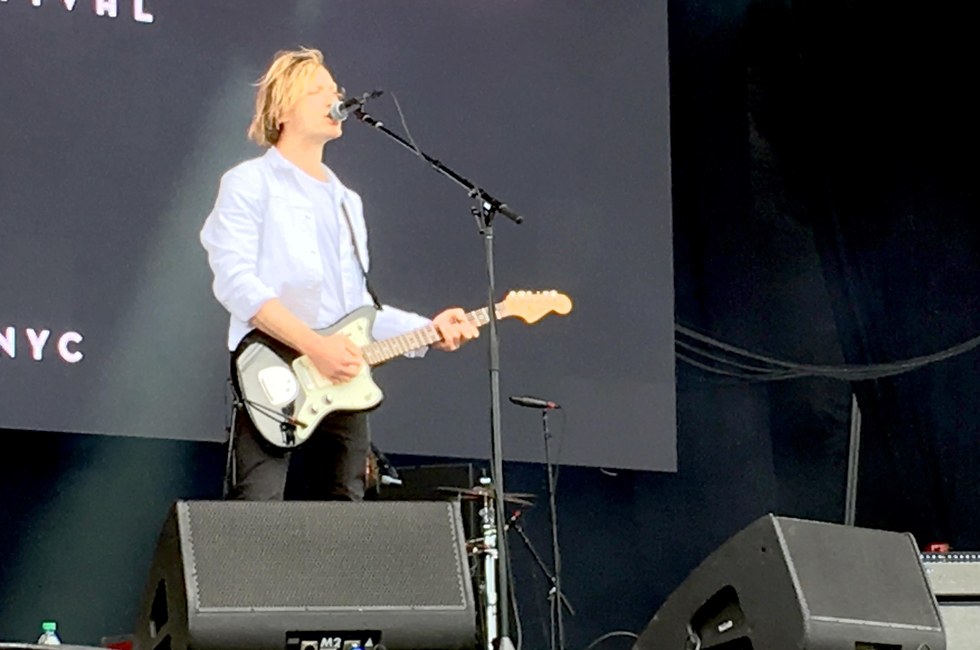 Henry Eastham, lead guitarist. You can see him singing back-up vocals too
On the big screen of the main stage.