Popdust Prom King and Queen: And The Winners Are...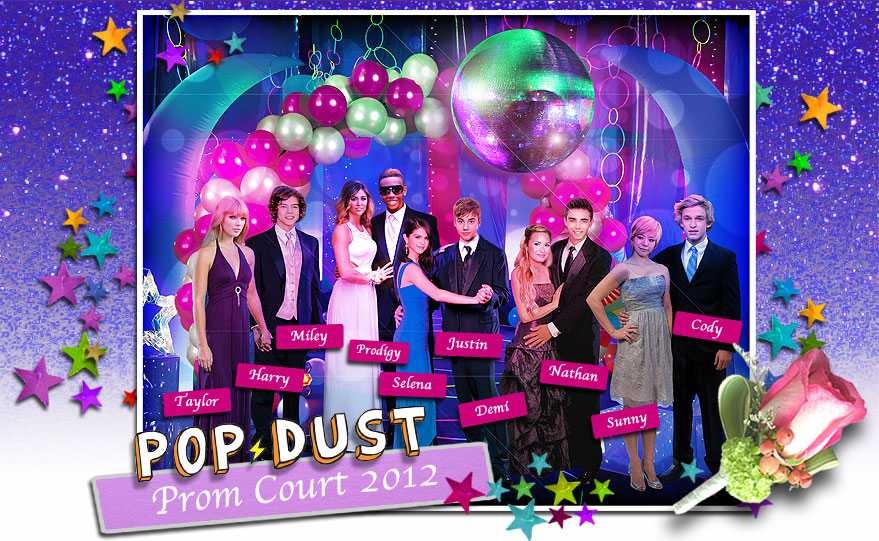 The time has come to the announce the winners in our first search for
Popdust's own version of high school royalty
. We presented you with an accomplished group of guys and girls and you let your opinions be heard—loudly. With over 100,000 votes, we're pleased to crown Prodigy of Mindless Behavior and Sunny of Girls' Generation as Popdust's inaugural Prom King and Queen, winners of hypothetical headwear, a sparkly sash made for keepsake boxes and a bevy of potential memories fitting to be included in some epic fan fiction, if you have the time.
Not even real-life relationships or the power of the U.K. boy band craze could sway things, as Prodigy and Sunny received an overwhelming amount of love—26,427 and 15,109 votes, respectively. Guess that means it's back to the drawing board for Justin and Selena. At least Taylor and Demi can get some songwriting inspiration out of this one. Now that the devoted members of Team Mindless and The Sones have spoken, it's our job to shower the respective winners in compliments and congratulations, while you invision what their first slow dance looks like. Think they'll fight over the song choice? Until next year!