Top Stories
MUSIC | Poppy is strange but completely irresistible.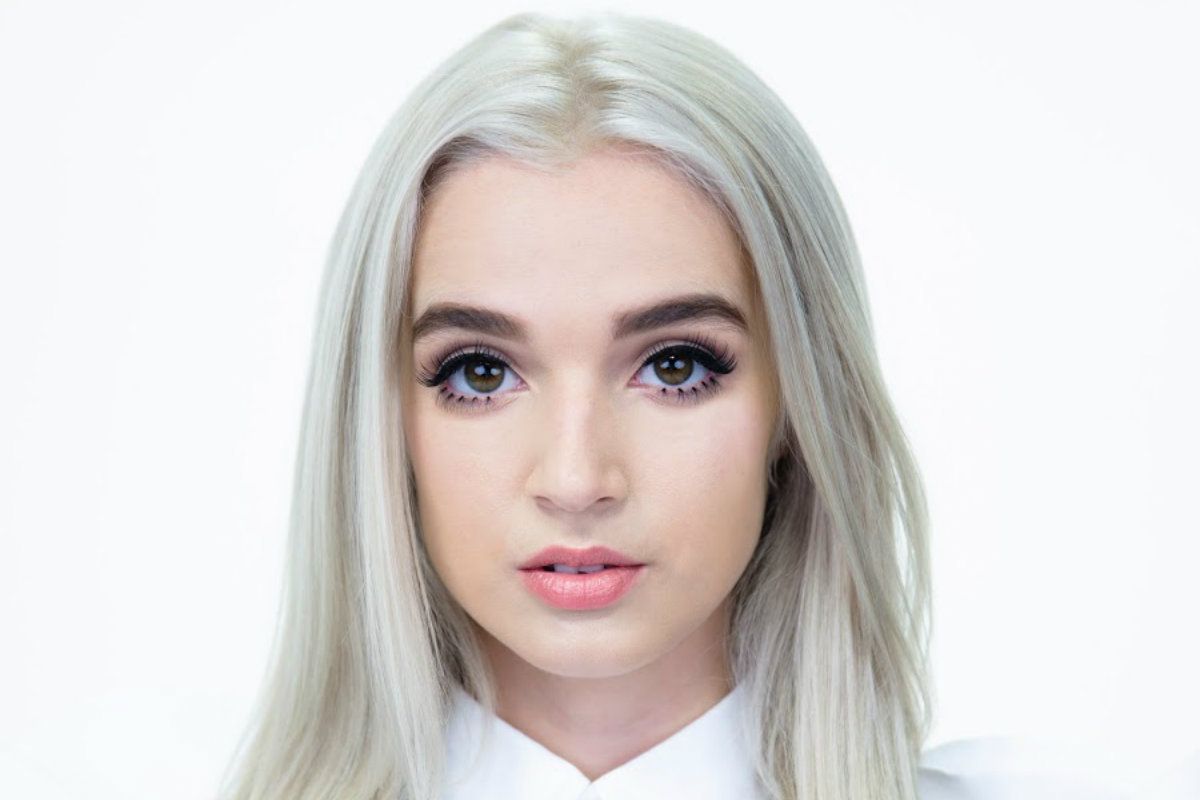 "I'm ready for my closeup," Poppy asserts of the glitz and glamor of YouTube.
In one of the most perplexing and captivating anti-pop art projects in recent memory, Poppy encapsulates perfectly branded pop with enough brawn and confection for Top 40 radio--but takes cheeky swipes at materialism, the mystique of being a pop star and the perception of the pop "altar," all at once. From songs like "Lowlife" to the downright unstoppable "Money" jam, she speaks insightfully and unapologetically about the state of mainstream. On the heels of "Computer Boy," a glitchy ode to our obsession with screens, she has issued the similarly-themed "Let's Make a Video." Being a YouTuber herself, the downcast track is a clear anecdote about the transparency of online content creators and how reality and fantasy become inseparable. You never know if you're actually getting to know a real person or an exaggerated reinvention, almost android-ish. "I love you when you're happy. I love when you're down. Lights, camera, action!" she coos.
The opening line is rather telling. It reads: "Get up, put my makeup on. I know it's time to go. Sing along to a dumb pop song that they play on the radio. Time for a pic 'cause I'm all dressed up. Don't make me look too typical 'cause I'm ready for my closeup." Wielding big hooks and pointed, but detailed, lyrics, she redefines what being a pop star means, deconstructing decades of paparazzi flashes and Marquee signs informing who and what we should be--or she's trolling us all. "Don't want to miss a frame," she later remarks.
To-date, Poppy's songbook spans cutting criticisms of a wide swath of themes."If money can't buy happiness then why is it so fabulous?" she proposes on "Money," while on "American Kids" she wallows sheepishly, "I live under a rock with a blacklight / I'm a dumb pop star in my own right" and then later, she muses: "Drugs don't work like they did for my parents / I'm not down with the new hit / 'Cause today I just don't get American kids." She hits between serious and silly, targeting exasperated consumers who are restless from spoon-fed, easily-digested music. Of course, her strange but enthralling persona she inhabits so effortlessly gets partial credit for her success; she's amassed several million Spotify streams so far and shows no signs of slowing down.
[rebelmouse-proxy-image https://media.rbl.ms/image?u=%2Fvi%2F5Ao5mg11xIk%2Fmaxresdefault.jpg&ho=https%3A%2F%2Fi.ytimg.com&s=785&h=41cf03d39470a5fd01e71c8a9b0b76668898aee56beb4b0001702ba3643995a5&size=980x&c=1329721518 crop_info="%7B%22image%22%3A%20%22https%3A//media.rbl.ms/image%3Fu%3D%252Fvi%252F5Ao5mg11xIk%252Fmaxresdefault.jpg%26ho%3Dhttps%253A%252F%252Fi.ytimg.com%26s%3D785%26h%3D41cf03d39470a5fd01e71c8a9b0b76668898aee56beb4b0001702ba3643995a5%26size%3D980x%26c%3D1329721518%22%7D" caption="" pin_description="" image-library="0" expand=1 photo_credit=""]
Through bit-sized clips, many of which run only 60-90 seconds in length, like "They Say Mean Things" and "Fame is Important," she comments even further on today's culture. "Her vlogs are like social commentary, and touch on the anxieties of modern life It's a really interesting way of communicating, personal but strange," David Mogendorff, who works in artist content and services for YouTube and Google Play, toldThe Guardian earlier this year.
Poppy is reportedly working on her full-length studio record, to follow last year's Bubblebath EP.
---
---
READ MORE ABOUT MUSIC...
WATCH | Adam Lambert & Queen dedicate new song "Two Fux" to Freddie Mercury
PREMIERE | Evan Michael Green breaks down insecurity with "Nice Voice" video
PREMIERE | Emily Zeck gets ready for summer with "Two Cents (Ice Cream Song)" video
---