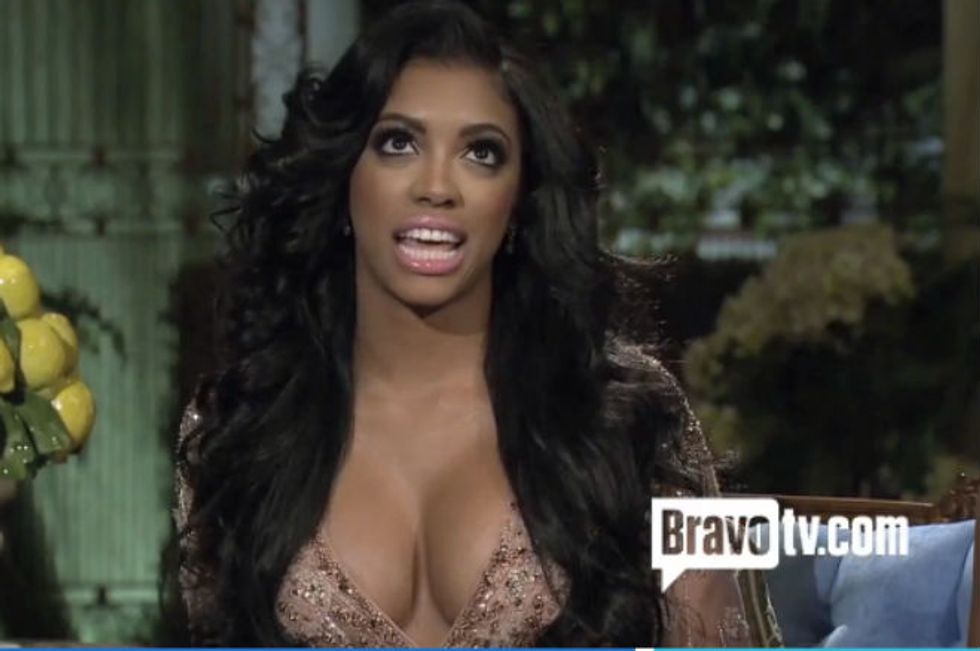 Seeing Bravo's Real Housewives attack each other physically is no surprise for anyone who has ever seen even five minutes of an episode, but for Porsha Stewart, there are going to be consequences.
The reality star attacked her castmate Kenya Moore during the Real Housewives of Atlanta reunion taping on March 27 - and Kenya called the cops!
Although no action was taken at the time, a warrant has since been put out for Porsha.
"Yes, a warrant for simple battery exists," Sgt. Gregory Lyon, an Atlanta police spokesperson, told Us Weekly. "However, [Porsha] is not in custody."
Rumors have been swirling that Porsha has been fired for the incident, and the other Atlanta ladies are taking her side.
"Porsha stood up, so then Kenya stood up," an insider revealed. "Porsha charged at Kenya and pulled her hair, but it was over in a matter of seconds...Andy [Cohen] and a producer jumped in, and then security came."
Andy is clearly not happy about it - in fact, he described the incident as "gross".
"It was such a flash," he said on Ask Andy. "And it started to escalate, and then I was trying to prevent it, and a couple other people jumped in, too. To me, it came out of nowhere. The other women felt like Kenya provoked [Porsha] a bit...I was so shocked and surprised. I don't want that to happen. I think it's gross. And I think it just...it's totally inappropriate, it's wrong, it's not entertaining. It's just bad."
Watch a sneak peek from the reunion below!