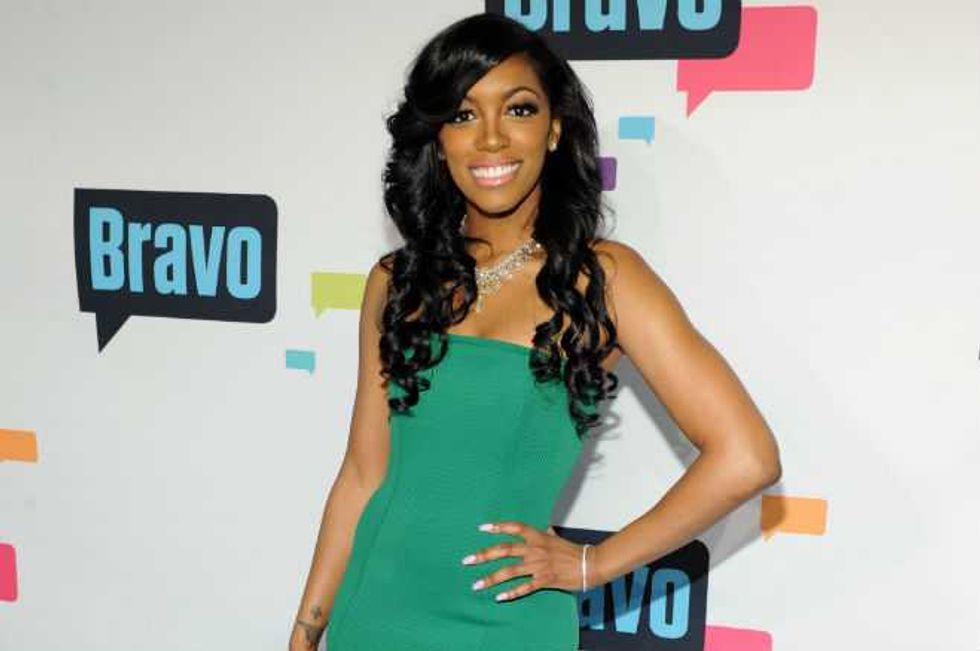 Porsha Williams will not be an official full-time cast member when the Real Housewives of Atlanta's upcoming season airs.
The reality star has been demoted to a "friend of the housewives" after consistently shitty behavior during filming, and producers were sick and tired of her antics.
As Popdust previously reported, Kenya Moore was also back on the show despite her massive fight with Porsha at the reunion special. Producers wanted the pair to talk things out but Porsha apparently almost attacked Kenya for a second time, and was belligerent towards new castmember Claudia Jordan as well.
To make matters worse, she pulled a Ramona Singer and refused to talk about certain aspects of her personal life, leaving her with no storyline and therefore no value to the show.
When will these women learn? You cannot go on a reality show and expect to hold things back! It just doesn't work that way. Sorry Porsha!