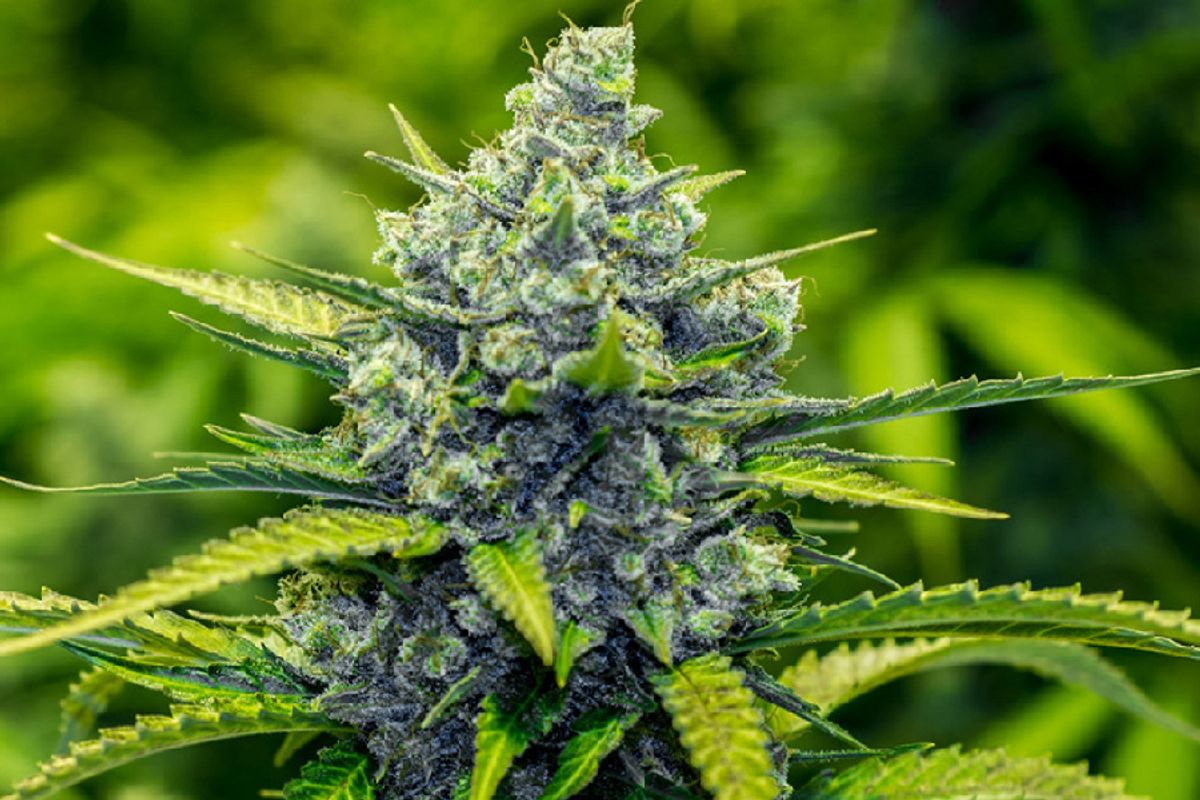 Pot laced tampons—Marijuana users and innovators came up with a way to really "stick it" to your period—weed-infused tampons! Like Tampax to the max...
Pot laced tampons are here to relieve period pain... for just $44 a box.

For any woman who has suffered miserably through mind-numbing menstrual cramps, it's agreed upon that no OTC tablet or hot-water compress could even come close to relieving the throbbing pain and resulting horrid mood of that dreaded monthly visit from "Aunt Flo."
Indeed, womanhood is remarkable - the majority of us have the ability to grow another life inside of us, bear children, and feed them – but this comes at what many would consider to be an inconvenient price.
The bloody hell which since our pre-teen years has ruined many a pair of nice panties, had us cancelling plans, and worst of all, leaving us balled up in the fetal position in bed praying the crushing cramps would go 'F' themselves.
But periods are here, period.
So marijuana users and innovators came up with a way to really "stick it" to your period… weed-infused tampons!
Like Tampax to the max.
Fiora, a company with a fix for females on the brain, came up with "cannabis vaginal suppositories" which are said to relieve period pain for gals with an axe to grind with Mother Nature.
The pot-laced blood absorbers are said to contain THC and CBD – the main active cannabinoid compounds found in marijuana.
These handy hot-to-pot elements relieve pain, relax nerves and muscles, and give that "feel good" sensation thanks to the chemicals released to the brain. This ain't your grandparents' way of getting stoned.
But there's a catch; not everyone will be able to get or use the Snoop Doggy Dog version of tampons easily.
First and foremost, you must join Fiora's collective, and based on the state you reside in, you may need to submit an application plus a doctor's note.
Hopefully, Dr. Feelgood is your OB-GYN and you've hit the pot lottery.
What's more is the expense of these pot pops.
A box of just four will set you back $44!
You may just be better off buying a box of generic tampons at your local drug store and hitting up your dealer on the way home.
For the sake of your savings account, naturally.
In any event, it's refreshing to know that there are folks out there who care about what we women must endure month after month and are willing to raise the bar (high) to help us feel like ourselves.
All the other remedies will go to pot if this craze catches on.
Till then, we'll forgo the baby powder and dust our maxi-pads with cocaine.
---
READ MORE WEIRD STORIES...
Walmart Man Stuffs Trout In Pants—Distracts Attention By Peeing On Floor

Woman Allegedly Arrested For Masturbating With A Sausage In Walmart

Arkansas Woman Reportedly Arrested For Trying On Tampons In Walmart

Police find $100 Worth Of Walmart Groceries In Woman's Vagina
---