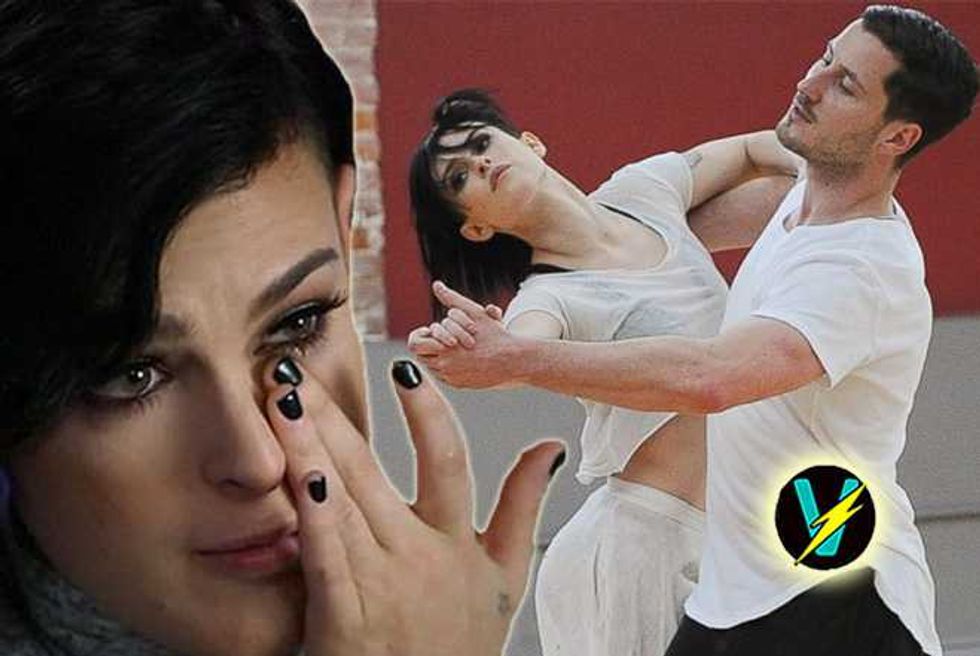 Growing up in the spotlight with a beautiful, famous, mom can be tough—just ask Christie Brinkley's daughter, Alexa Ray Joel.
As Popdust previously reported, over the years, Billy Joel's daughter has run the gauntlet of public criticism over her looks, culminating in the 29-year-old attempting to take her own life back in 2009—but, as bad as she was made to feel, it seems even Alexa wasn't scrutinized as heavily as Demi Moore and Bruce Willis' two oldest daughters.
Tallulah Willis turned to drugs and alcohol as a mechanism to cope with the barrage of online bullying she received purely by way of how she looks, and now Rumer Willis is opening up on the subject.
The 26-year-old talked about the bullying she endured as a teenager during a tearful monologue on last night's Dancing With the Stars, in which she is currently competing, alongside pro dance partner, Valentin Chmerkovskiy.
And, she had the audience in tears, including mom Demi, and sisters Tallulah and Scout.
When you grow up with parents that are known worldwide and having so much attention from media and all of the tabloid magazines, it's really tough. When I was a teenager I was super awkward, I don't think I really felt comfortable in my body or with how I looked and people were nasty.

People would say I looked like a man or something called a 'buttaface', which means everything good but her face, or potato head was the big term that everyone used a lot, basically making fun of the way I looked. ...

My mom who is one of the most stunning women I've ever met and who everyone was comparing me to, saying that you look more like your very masculine father than your beautiful Mom. For years I thought 'Maybe I can get plastic surgery. If I change my face or get really skinny, that will be it, that will be the answer' and it's not.' ...

I went through a lot of huge changes for myself that really affected me in a positive way. ... My sister Tallulah was in rehab and I was inspired because she didn't try to hide from it. She really owned it. She got in this mindset of saying 'Here are my flaws and it's OK. I'm still me and I'm still beautiful and it doesn't matter.' I just realized that I could feel the same way and I need to stop listening to the bullies.

 
Amen to that sister!