FILM & TV
Catch up with the spandex-clad superteens before the late-March movie premiere
Saban Brands
Catch up with your favorite mighty-morphin' superteens with every episode of the Power Rangers TV franchise on Twitch Prime
Feeling a little disconnected from your childhood Power Rangers memories? Perhaps there's some emotional distance between you and the spandex-clad superteens. Maybe that's got you concerned that you won't be able to get your nostalgic kicks out of the Power Rangers movie. Well, worry not. Every episode of every major iteration of the Power Rangers TV franchise will stream on Twitch Presents ahead of the film's March 24th premiere.
The marathon is set to run from March 14th to March 30th and will be available to the platform's premium subscribers. While you can watch at any time during these two weeks, you can also check out "co-hosted" events on your favorite Twitch streamer's channel during which famous gamers and vloggers will offer commentary over some of their favorite episodes (or maybe they'll just rip on the production values).
A promotion like this one, targeted at young adult to adult gamers, is a pretty good sign that this movie will be more than just some procedural reboot. Bill Hader will be voicing the half-Gir-from-Invader-Zim-half-Marvin-from-Hitchhiker's-Guide robotic assistant, Alpha 5 and Bryan Cranston will lay down some luxurious vocals as the disembodied master, Zordon. On top of all that you've got a diverse cast and a modern setting that should provide plenty of humor to balance the action sequences.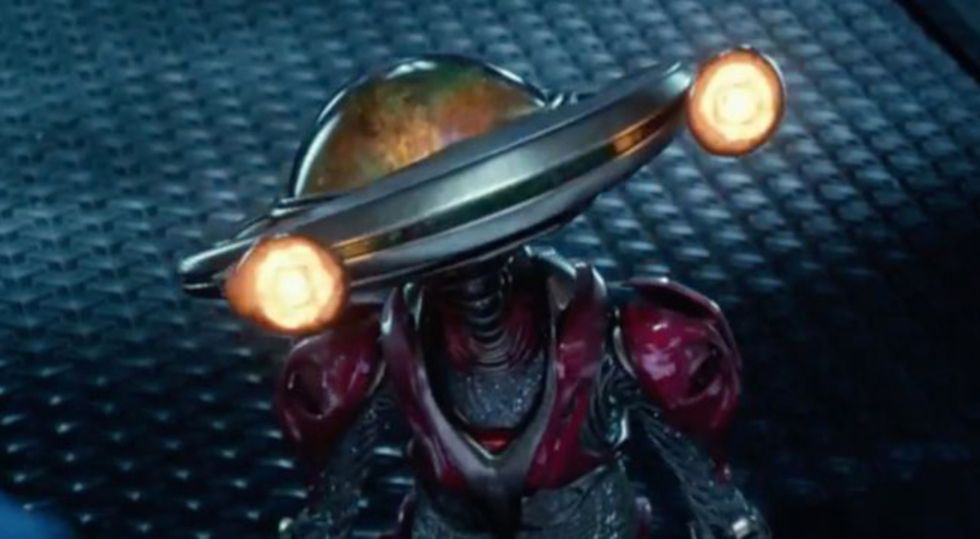 Bill Hader as Alpha 5 in the Power Rangers trailer.Lionsgate
If you've gone to the movies any time in the past month to see Logan or Get Out then you've definitely caught a glimpse of the trailer, which has become something of an internet sensation. While the fight sequences and plot resolutions in the Power Rangers TV series were always god-awful because of the lack of proper technology and the intended audience, the inundation of the market with reboots and the tendency towards higher quality action movies could give us the perfect storm for a kick-ass Power Rangers movie.
You can see Power Rangers from Lionsgate in theaters everywhere on March 24th and check out the trailer below.