Rising Star
The dream pop project's second single balances a light sound with heavy lyrics.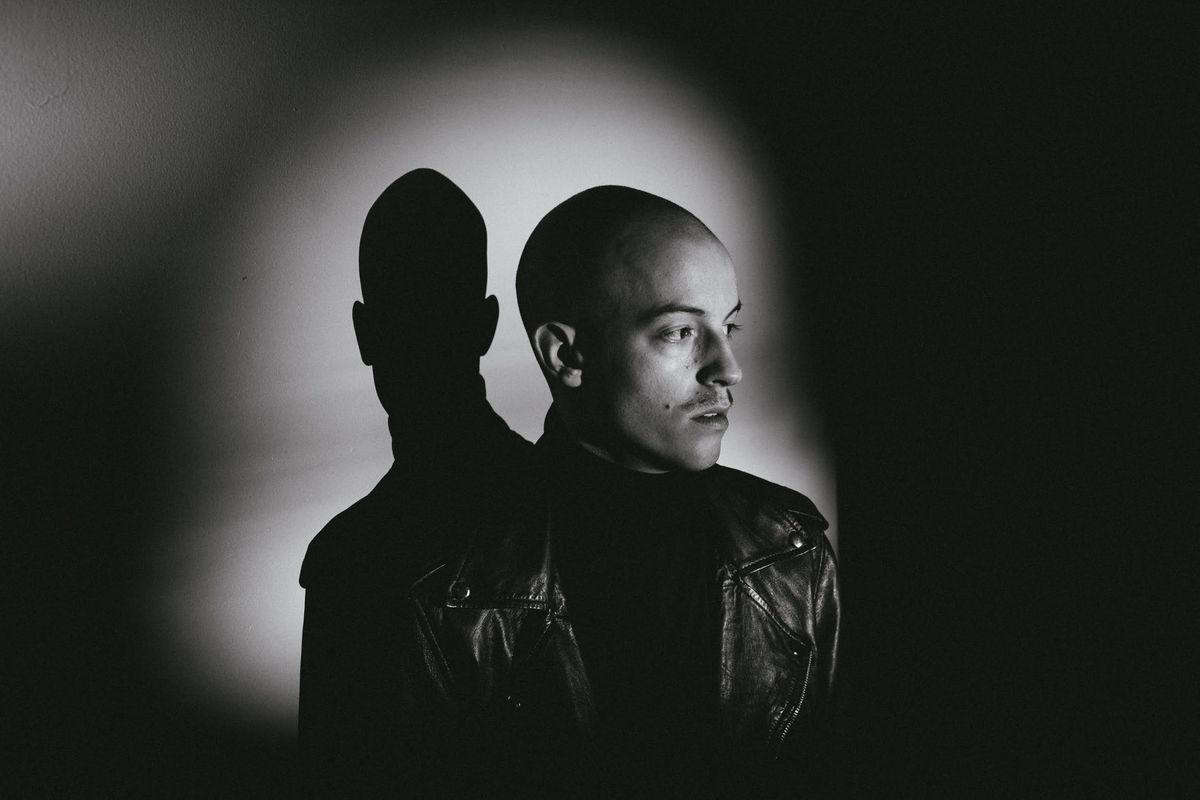 The Native Sound
Tyler Kershaw, the man behind dream pop project Funeral Advantage, is preparing for the February release of Please Help Me, his sophomore effort. Earlier this month, Kershaw premiered the EP's debut single "CEOT7K" on Consequence of Sound. Kershaw's sound is reflective of his debut, 2015's brilliant Body Is Dead, in that the sound remains light: a lot of atmospheric guitar, a lot of danceable percussion. That said, and if "CEOT7K" is any indication, his lyrical direction is much darker, adhering to the pensive ambient sounds of post-rock.
Having written the EP in the midst of a breakup, the levity of Kershaw's sound and the heart-piercing anger that resonates from his lyrics brings The Smiths earlier stuff to mind; listen to the guitar closely, and you'll hear the somber echo of "The Boy with the Thorn in His Side." Popdust was given the EP's second single, "Please Help Me," for an exclusive premiere. Taking a page from the first single, "Please Help Me" is as ambient and moody as it is danceable, but make no mistake: this is a pained (if catchy) shout into the void. The single opens with an echoing reverberation followed by intense guitar picking that, combined with upbeat percussion, builds into a crescendo. Listen closely to the lyrics, the deep suffering within, and you'll find this to be a bait-and-switch. Kershaw's elegance lies in his transparency of emotion, bringing the pain while allowing us to lose ourselves in the glistening collage of his melodies.
The title track plays with classic dream pop convention to create a floaty track that's as piercing as it is soothing. Kershaw's vocals, marked by a hushed tone, works as a resigned whisper in a song that's bursting with energy. The foil of introspective lyrics with a decidedly positive sound is jarring, haunting, and well-worth a deep listen. The EP is being released by indie and shoegaze label The Native Sound on February 24th as a limited edition vinyl and cassette tape, as well as digitally, and if the first two singles are any indication, it's going to be an emotional tour de force.
Listen to "Please Help Me" below, and pre-order Funeral Advantage's Please Help Me EP here.