Sand and sensibility.
This is probably how one would best describe Lina Makhul's new video for her song "Can't Keep Falling." After making history by being the first Arab to win Israel's The Voice, she's been making strides in the music world, at one point opening for Queen and Adam Lambert when the group made a tour stop in Tel Aviv. After finding success with debut single "This Ain't About You" and follow up "Dance Sucker," Makhul is ready to reap the fruits of her labor, and doing so involves getting down amid the sand dunes and abandoned caverns in the desert.
The bubbly new pop track is tied together by a catchy beat, and by Makhoul's lively vocal runs, and Ariana Grande-esque deliver. If you can imagine a more electro pop-oriented Shakira circa 90s (when she was still sporting grungy locks and singing about boys with big brown eyes), you get Lina. She's still young, finding her voice, and making her way, but she does so with a style and finesse that's enviable in artists so young; she's only 23.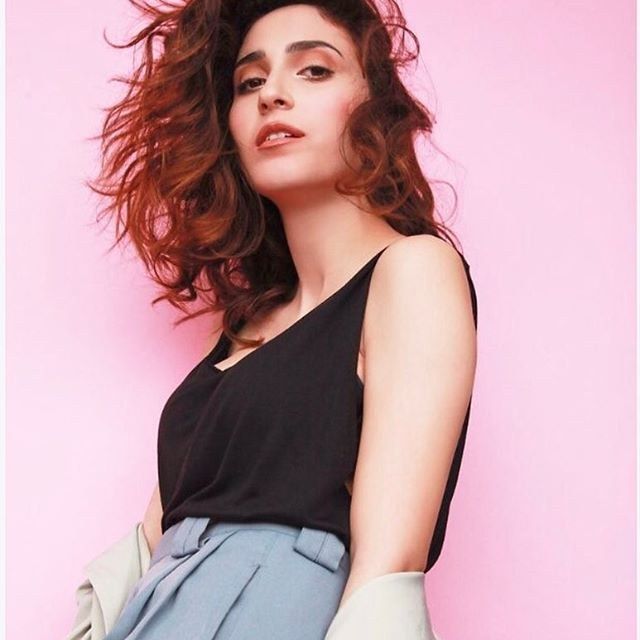 via Lina's Official Instagram (@linamusicofficial)
Lina sings "You're so day and I'm so night / but you're just my perfect type," dissecting the ups and downs of a relationship with enviable pop glamour that would would put Britney Spears in a corner. Her specific brand of pop, with its unique Arab-Israeli influence, makes for a more well-rounded, effervescent sound that's as catchy as it is fresh and crisp. You can't help but root for her, and we absolutely are. If you're not convinced, immerse yourself in the video below, and let the music and the visuals speak for themselves.

READ MORE ABOUT MUSIC...

Premiere | Keels has a sinking feeling on "Prison Walls"
Review | HARRY STYLE'S self-titled LP is an intimate look into the man himself
Premiere | MAON makes bold debut with "Don't Judge Me"