How long has it been since you let go of all inhibitions and danced your worries away?
Dance-rockers MINKA invite you to do just that on their fun, frenetic debut EP. Entitled Born in the Viper Room, the five-song collection is positively jam-packed with bangers: heavy guitar, sexy lyrics, and a fun-loving energy driving every note. The band's sound is hard to pin down: you hear bongos in closing track "Still Waiting," a lively 80s organ and guitar in "I Can't Shake This Feeling." The band of four—frontman and synth player Dick Rubin, guitarist Barney Cortez, bassist Joe Flack, and drummer Max Perla—is known for their fun-loving stage presence; their bio on Noisy Ghost PR's official website says that Rubin "leader of the band, has been known to perform fully nude."
With a sound as eclectic as theirs, its hardly surprising that the EP itself is one big party. Listen to "Company Man," with its thrashing guitar and lively percussion, and try and convince anyone that you're not tapping your foot, or thinking about the sexy stranger nearest to you on the dance floor. This music absolutely drips of sex, pleasure, the body in celebration, the body in movement. Hedonism is at the core of everything this band is about, but this becomes abundantly clear on the first listen.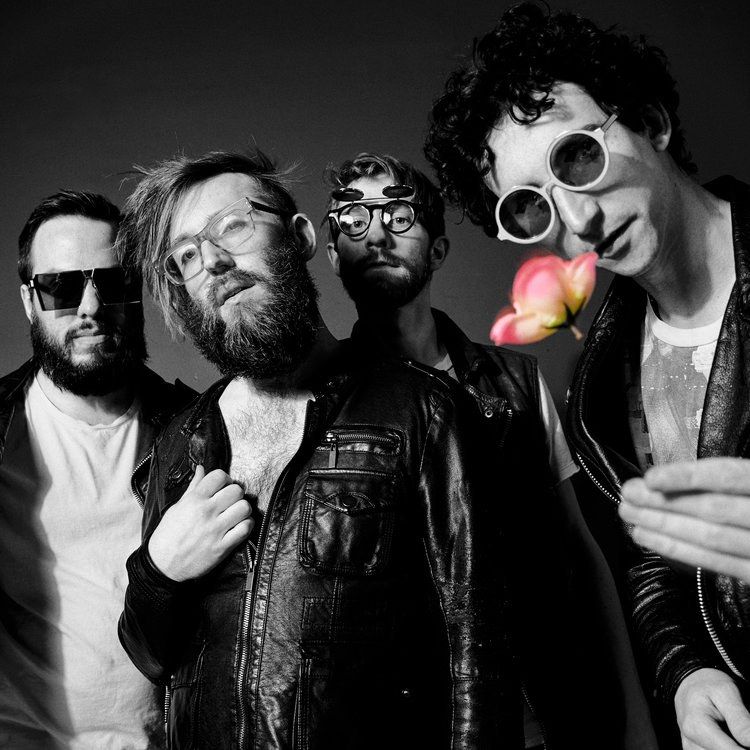 Noisy Ghost PR
Rubin told Popdust in a cryptic statement that's since been edited for clarity that Born in the Viper Room "wasn't an album we wanted to make, but it was the album the world needed." He went on: "We couldn't allow the people of this nation to continue swimming through life, slaves to the hive mind. Under the guise of creating happy-go-lucky dance tunes, we've crafted a work that will subvert the most basic of social mores. Born in the Viper Room is a celebration of individualism: the kind of pure, unadulterated ego that threatens the order of things."
We take back what we said about the band inviting you to have fun: they're coercing you onto the dance floor in the most convincing way possible. Get on your dancing shoes, get your drinks out, and submit to MINKA's bacchic revelry.

---
E.R. Pulgar is a music writer, poet, image-maker, and once cried reading Virginia Woolf. Follow him on Twitter.
READ MORE ABOUT MUSIC...
Interview | TOMBOI are the queer pop trio we need right now
Premiere | EPOCH FAILURE raise hell on 'Warrior's Hymn' EP