MUSIC
MUSIC | Dundee's hottest new indie band contemplates old love affairs and unanswered calls to a catchy beat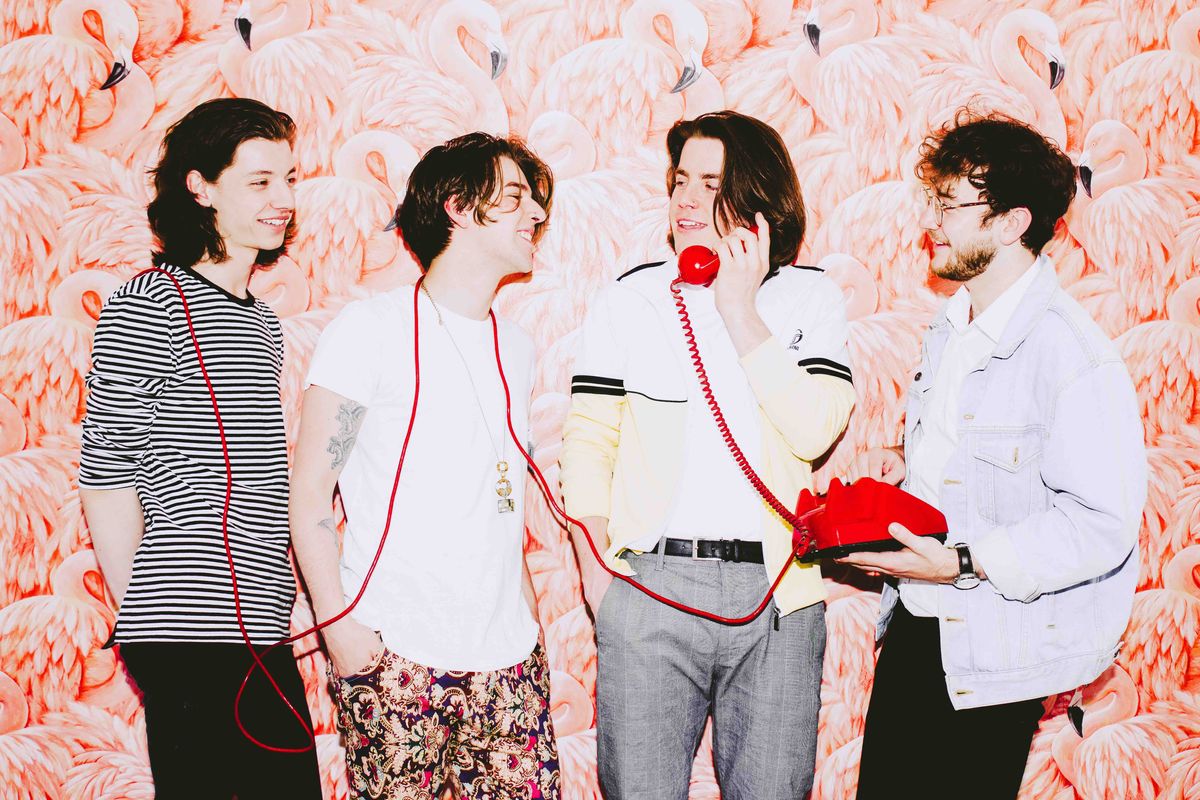 A Badge of Friendship
If you wanna be my lover, you better pick up the damn phone.
At least that's what it takes according to Dundee indie pop band Model Aeroplanes. The long-time bandmates––Rory Fleming-Stewart, (Vocals, Guitar), Grant Irvine (Lead Guitar, vocals), Ben Buist (Bass) and Kieran Smith (drums, vocals)-- have been playing together since they were 13, and have already accrued a large following despite being so young. Receiving acclaim from the likes of BBC Radio 1 and Line of Best Fit, they're now ready to take on this side of the pond with catchy new single "Lover," which streams exclusively on Popdust today before its formal release tomorrow.
[rebelmouse-proxy-image https://media.rbl.ms/image?u=%2Fimages%2Fuploads%2FModel%2520Aeroplanes%2520-%2520Lover%2520-%2520Artwork.jpg&ho=http%3A%2F%2Fwww.abadgeoffriendship.com&s=331&h=a3f7616b5fed4ebe710b181b7d07e41e3f0eabecaa2ea6772b1bb8320ef26740&size=980x&c=1320420254 image-library="0" caption="Lovers Official Single Artwork" pin_description="" crop_info="%7B%22image%22%3A%20%22https%3A//media.rbl.ms/image%3Fu%3D%252Fimages%252Fuploads%252FModel%252520Aeroplanes%252520-%252520Lover%252520-%252520Artwork.jpg%26ho%3Dhttp%253A%252F%252Fwww.abadgeoffriendship.com%26s%3D331%26h%3Da3f7616b5fed4ebe710b181b7d07e41e3f0eabecaa2ea6772b1bb8320ef26740%26size%3D980x%26c%3D1320420254%22%7D" expand=1 photo_credit="A Badge of Friendship"]Lovers Official Single ArtworkA Badge of Friendship
The band's first new piece of music in a year, "Lover" is about the possessive feeling one can fall into in a relationship, where the other person is seen as property to call upon rather than an actual person. You'd think something this heavy would come with an equally heavy beat; not so. With a lively guitar and chord progression á la Beacon-era Two Door Cinema Club melded together with the heartbreaking sound of a dial tone, a reflection of love and loss in the age of the telephone has never been so danceable.
On the song, Fleming-Stewart told Popdust "'Lover' is a story about a toxic relationship in which both parties see the other as their possession, whilst expecting freedom and independence for themselves. This is the first piece of music we have released in over a year, and we feel that [it] reflects how we have grown musically and as humans. This is just the first step in a pretty interesting new direction for us."
One thing's for sure; if Model Aeroplanes comes calling, don't you dare let them hear a busy tone.
Follow Model Aeroplanes on Facebook, Twitter, and Instagram. Stream "Model Aeroplanes" below.