Top Stories
The LA-based rocker redefines the modern rock landscape with an envelope-pushing, boundary-blurring new EP.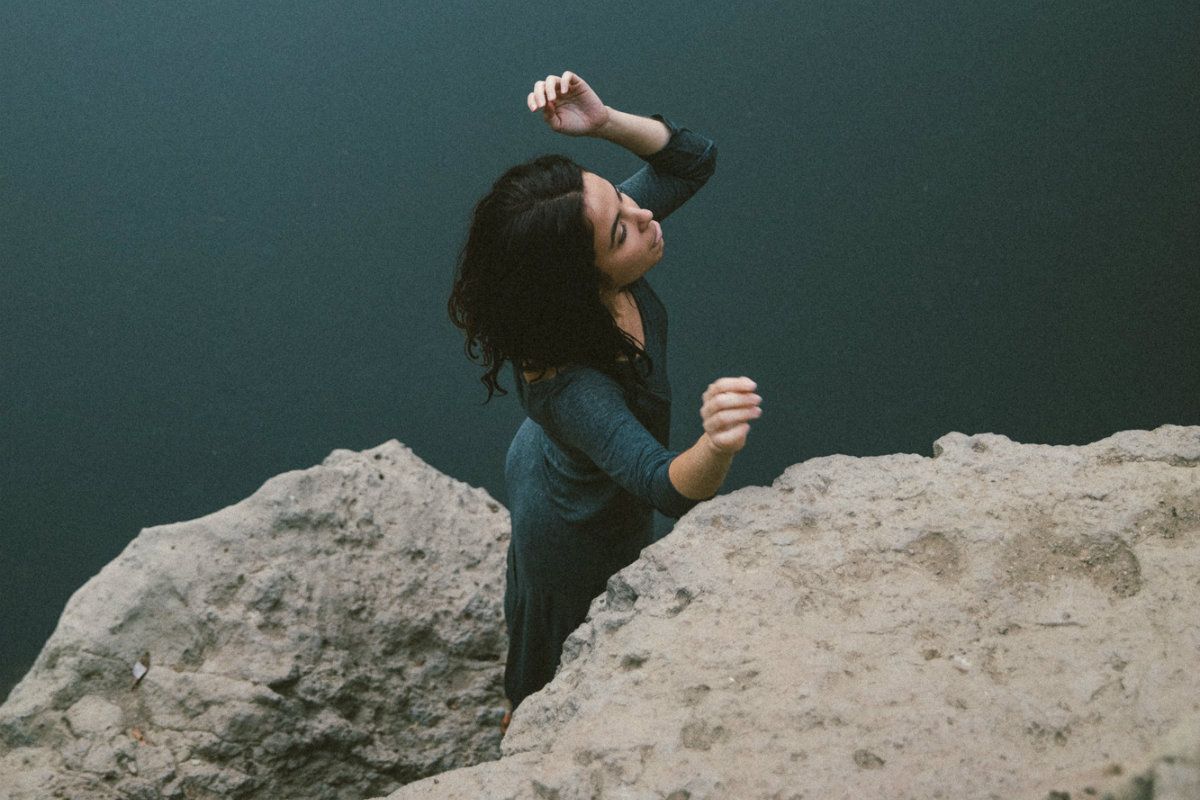 Modern rock is mostly stale, biding its time until a crossover hit sticks onto the wall of mainstream pop. But Oddnesse is here to completely change the game, blending lo-fi independence and shape-shifting guitar and piano tones into an intoxicating blur. Her angelic and potent vocal is light as a feathery but carries the weight of the world: the darkness seeps into her lyrics with brawn and delicacy. Her stories engulf your senses, particularly on such standout tracks on her new EP as "Scream" (featuring a spine-tingling guitar bridge) and "Somewhere Somehow," decorated with a dirtier, flesh-cutting Hinds feel.
Then, on "Incoming Call," she channels the sensuality and grit of Alanis Morissette--circa Jagged Little Pill--with a more breezy bite. "Swim to the Shore," meanwhile, sits in the front of brain; "oh, come on, it can't be that far, listen to the trees, look up at the stars, oh, come on, it can't be so deep. If you're afraid, I'll let you hang onto me," she maintains. All four songs have all been stealthily trickled out in the past several weeks, now culminating into a cohesive and provocative set. When it sounds like she doesn't care, that's actually, in fact, when she cares the most. "There's no silent way to the shore. There's no holding back. This is war," she demands on "Scream," the newest addition to her growing catalog. "Does it consume you?"
Oddnesse uproots what is easy to assume about rock music, deflecting cliches in favor of burning bridges and reclaiming the landscape as her own. Her work is grounded in urgency and a daring resolve to shatter the glass ceiling, unapologetically. "The greatest pop star there ever was," she claims on her Facebook page. And admittedly, you won't find any argument from us.

The poet then offers some remarkable insight into not only this EP but her entire life's journey. "These songs are my chariot. I wanted the photographs to echo the strength I found in bringing them to life. Guiding everything, I sought naturalness, simplicity and confidence--with the occasional twist of magic. I wrote from the perspective of something deeper, older, bigger, more all-knowing than myself," she tells us. "I found power in my ability to endure the heaviness of the truth and the darkness of the unknown, to accept the end of things and stay calm through a storm, a fall, an unraveling. According to my parents, I've been having existential crises since before I can remember and I feel in some ways, so very old. But I also find my innocence in the part of me that won't say no to a beautiful melody when it comes knocking at my door."

And with a flourish, Oddnesse gives the world some tremendous, life-changing art.
Listen below:
---
READ MORE ABOUT MUSIC...
Premiere: The Wild Wild offers sage advice with "Alright" lyric video
Premiere: TeamMate unravel vital "Damage" video, talk coming out & new album
Premiere: New Portals expand their sound on new 'Stereo EP'
---