Fans of California punk: rejoice.
California punk is legendary; The Doors made sure of that back in the 70s. Since then, we've seen a slew of bands come and go, lost in the smoky haze of garage shows and dimly-lit local venues, the kind of tumultuous anonymity that comes with being a true punk rocker. This air of badass mystery and fast-burning anguish pervades the punk rock sound of Oakland band Rays. Set to release their excellent self-titled debut via Trouble in Mind Records on March 30th, their particular brand of faded California punk is a powerful tribute of the genre's storied past, and an exciting reminder of what's coming.
The post-punk outfit—comprised of Bay-Area vets Stanley Martinez, (guitar and vocals) Eve Hannan (bass and vocals), Alexa Pantalone (drums and synth), and Troy Hewitt (guitar, organ, piano, and synth)—is as steeped in Jim Morrison's legacy as they are in the modern: it wouldn't feel out of place to lump them with the angst-ridden energy of Pity Sex or Palma Violets. What makes this relatively new group stand out is the sonic power they wield. It's the kind of jarring, powerful, sound that undoubtedly comes from experienced musicians.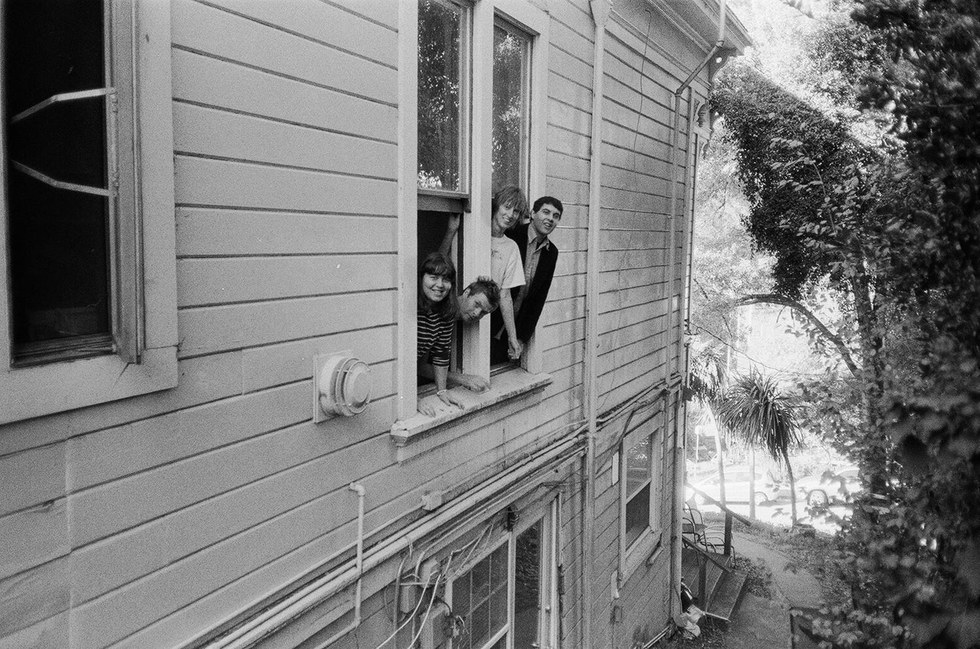 Grandstand Media
Watch the video for "Made of Shadows" below, and pre-order Rays' debut album on Trouble in Mind Record's official website.