MUSIC
American Idol fans who were frustrated with the outcome of Season 12, rejoice- Stevie Rae Stevens is back!
You look so good on me.
American Idol (Season 12) alumna, Stevie Rae Stephens is back with a new single and music video. In the whimsical music video with, I must say, fierce costume changes, Stevie Rae professes that her lovers "love looks so good on [her]." The romantic ballad is a moment of simplicity, sweetness, and serenity among all of the awesome trap, pop, and EDM that's been so prominent lately. This song is a great feel good jam. You'll definitely want to blast this during a nice warm bath with wine this winter. Stevie morphs and molds with the different looks she switches through in the video, but her effervescent and etherial presence remains constant. The dancing that is revealed tastefully at the end of the video is an interesting cross between classical and contemporary. It's visceral and is a brilliant reflection of Stevie's song.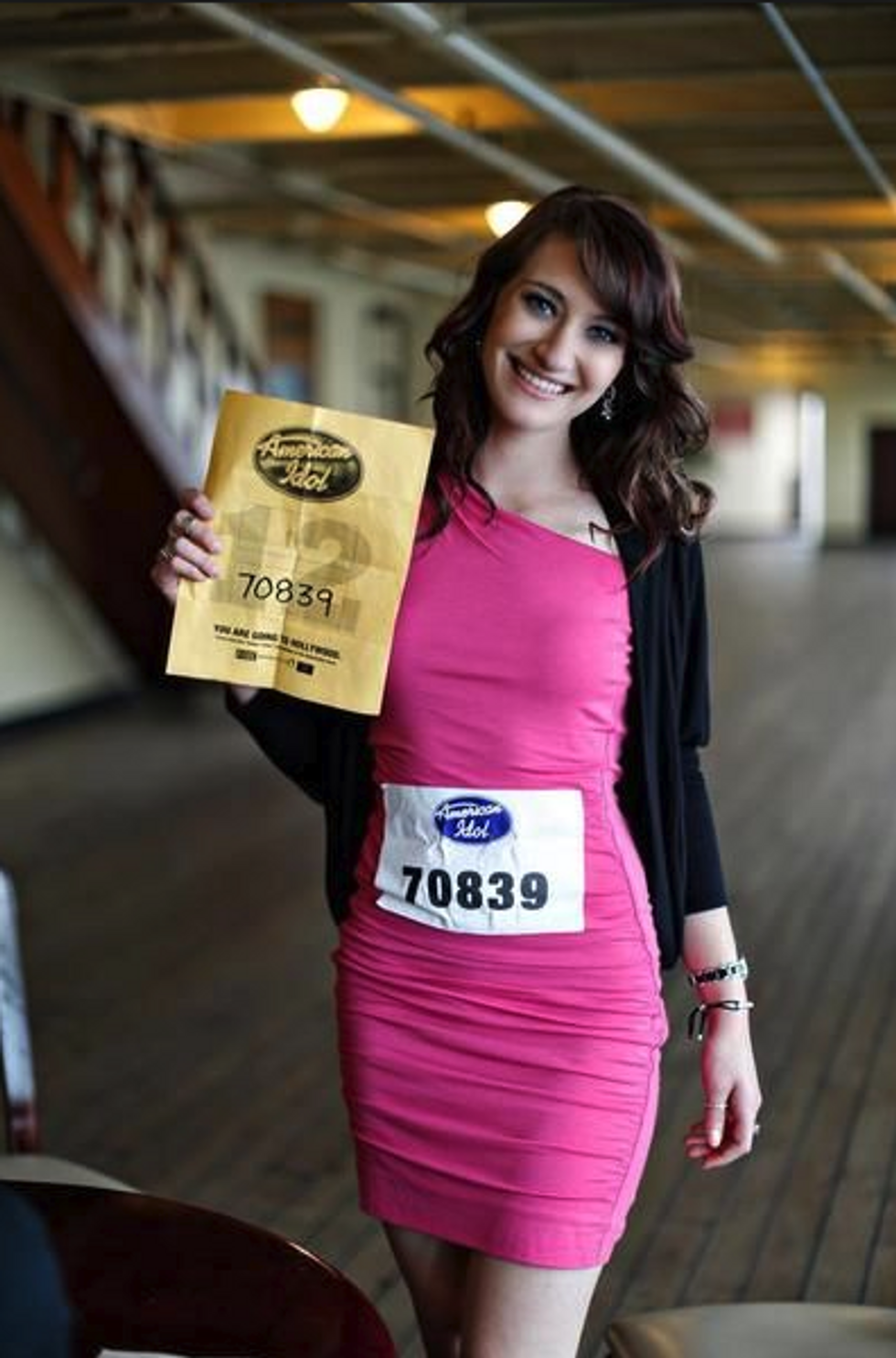 Pinterest#throwback
I was lucky enough to chat with Stevie to learn more about how she found her voice and what inspires her. Stevie tells me she first found her songwriting voice after a 5 week music program at the Berklee College of Music at only 16 years old. She says, "It felt like I began the program as a singer, and left as a musician. I remember feeling like the world was so much bigger and yet, I had more control over how it treated me the first time I wrote a song. The words poured out and set me free. I started playing piano around the same time as well." That wasn't the end of Stevie's music education. Having accomplished a Masters in Songwriting, she has to know every trick in the book. Of her music education she says, "my methods [of songwriting] and process changed pretty significantly. My writing was complex and rooted in poetry harmonically, lyrically, and structurally. Studying the art gave me the clarity and taught me to take red pen to my writing, to revisit and rewrite, and that simple songs can be more meaningful than complex ones." Her ability to be critical and constructive is no doubt hand in hand with her ability to write songs with all of the right words to get her message.
While Stevie loves writing music about personal experiences, she says an experience as a junior in her undergraduate program shaped an element of her voice as an artist. Having participated in her university's annual production of The Vag*na Monologues she said she was never the same again. "Neither would my music," she remarked. "I was always meant to be a feminist and now it feels like I have something to say worth listening to," she continues. It's clear from her music video, that Stevie is passionate about celebrating women. One of my favorite parts was the diverse group of women expressing themselves through dance.
Behind the scenes "Looks So Good"
The other threads that weaved together Stevie's sound were her musical influences growing up. She told me that she grew up listening to her parent's music, as most of us do. Among the likes of Foreigner, Alanis Morissette, Eagles, Barbara Streisand, Reba McEntire, and Red Hot Chili Peppers, Stevie started developing a love for music. Her parents also introduced her to the classic masters like Bach, Chopin, Beethoven, and Tchaikovsky. "As I got older and started developing my own taste, I feel in love with artists like Sara Barielles, Jason Mraz, Barcelona, and the soundtracks to various musicals like Les Miserables, A Chorus Line, Funny Girl, and Wicked." A competitive singer, Stevie Rae sang across many genres and feels that greatly shaped who she is today. Having performed live so many times, I had to know about Stevie's favorite performance story...

I was 14 and only 4 months into lessons while surrounded by some of the greatest singers I've ever heard at a Los Angeles vocal competition called Best New Talent 2006. After a few days of auditions, I was hiding in a sea of 500 girls, boys, men, and women on the Kodak Theater stage as they called the top 3 names. My expectations were non-existent as I bonded with my peers and enjoyed the experience. When they called my name, I froze for a moment as it downed on me that my mom isn't the only one who thinks I'm great. And as I worked my way through the hundreds of talented contestants, I felt the change. It was the first time I truly believed that I may have something that will carry me through the rest of my life.
Stevie Rae Stephens' EP Ladylike comes out next. Follow her on Instagram | Facebook | Twitter for updates

---
POP⚡ DUST | Read More About Music...
Holiday Gift Guide | Fly By Midnight gives us some suggestions
RELEASE RADAR | Fly by Midnight returns with Malibu
Fly By Midnight "...just two dudes making music"
---
Anie Delgado is a contributor to Popdust and is an actress and musician based in NYC. Follow her on Instagram | Facebook | Twitter and check out her music on Spotify. Press inquiries here.