Premiere—Indie-Pop Singer Peppina Delivers Raw 'Follow Your Gravity' EP
Hailing from Finland, eclectic siren Peppina approaches her intimate, organically-freeing music the same way she does life: with plenty of risk-taking. On her brand new EP Follow Your Gravity, recorded in New York City last summer, the singer strips away what you think you know about moving pop music. Instead, she reconstructs the modern perspective with a penchant for realism and authenticity, pieced together with a wide-range of influences (from acoustic to electronic to soul-pop). Working with such producers, musicians and songwriters as Jeff Franzel, Jimmy Landry and Michael Spivack, Peppina delivers a truly captivating project—thanks in huge part to the successful Joseph Gordon-Levitt-helmed hitRECord.
"That was another moment of taking a risk," she says of the record, which Popdust is honored to exclusively premiere (below). "It was the best and most challenging summer of my life. This is the first time I experienced living somewhere else besides Finland, and it was amazing to sense the millions of people packed in around me. I felt the crazy energy, and that gave me motivation to record." Having launched an indiegogo campaign, her goal was raised in less than two months, quite the impressive feat for the budding talent.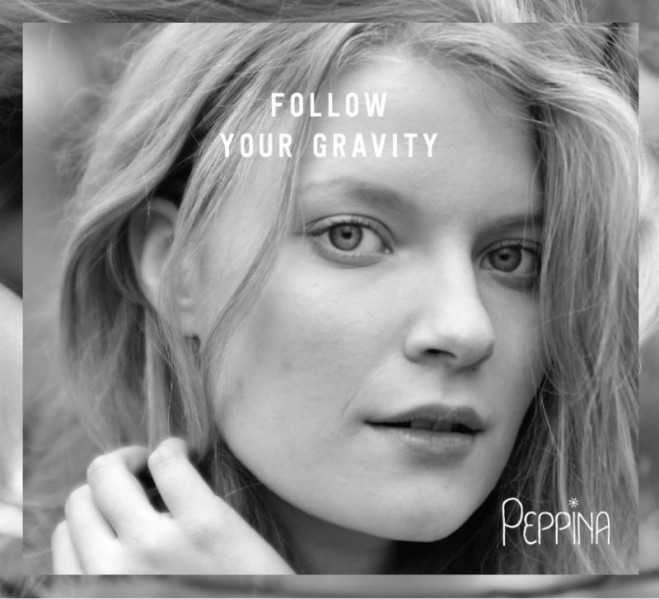 She adds, of hitRECord's mission:
"I was afraid to share my music with people for a long time. But I was fascinated with hitRECord. Their focus is on the art, not the artist, and that's what made me dare to put my music out there."
Follow Your Gravity will be delivered to all major digital retailers on Tuesday (Feb. 24).
Find out more about Peppina on her official website.
Stay tuned for music updates. Be sure to follow @Popdust and @JasonTheScott on Twitter!