"I believe there is something larger than this life," Morgan Mallory proclaims on his soaring album opener. "We have met many times before, but we forget." In many ways, that declaration is the thread-line to his debut album Manifesto, which premieres exclusively in-full today, and fuels his exploration of relationships, love, heartache and happiness. Would It Be Different is a shimmering ode post-breakup -- "the truth is I've been here before, always told myself I'd be the first one out the door," he considers on the second verse -- and Live It Up is an equally-uplifting anthem about not taking a single moment for granted. Mallory, who often fuses pop, rock and alternative into a curious amalgam, is not only helping shape tomorrow's future but he is radically shifting the present.
Mallory changes gears on Intermission, an instrumental which serves as a tangible lift to the second half of the album -- far more atmospheric, tropical and synthesized than the first but undeniably as intense and striking. Starlight and Made of Glass are earth-shattering and moody, as the singer continues to reveal the deeper layers of emotion tpo his person. While Back to the Start is a lovely acoustic-leaning haunt (perhaps his finest moment), the rhythmic closer, No Remorse, is a mournful mid-tempo pinned together with a tinkling piano and a reflective vocal. "I'm losing hope in me. Won't you come to my rescue. I'm running out of steam. Like the fire in my heart, give me something I can stand on. I will sink this ship with no remorse," he broods; the juxtaposition of the darker lyrics over a jovial arrangement is utterly satisfying and spellbinding.
Mallory's album, a crowd-funded project driven by over 150 fan donations, was recorded in Hybrid Studios in Santa Ana, Calif. and produced by industry heavy-weight and Grammy winner Phil Allen (P!nk's The Truth About Love, Leona Lewis' Glass Heart, Kris Allen's 2009 self-titled).
Listen below:
"This record has been a great way for me to talk about all the crazy adventures I've had over the past 5 years," Mallory tells Popdust of the meager but hefty 9-track album. "I feel like I've been everywhere and became so many different people during that time. To be able to finally share that with the world is like a dream come true. I feel like, as a millennial, these stories will resonate with others of my generation."
Grab Manifesto now on Google Play.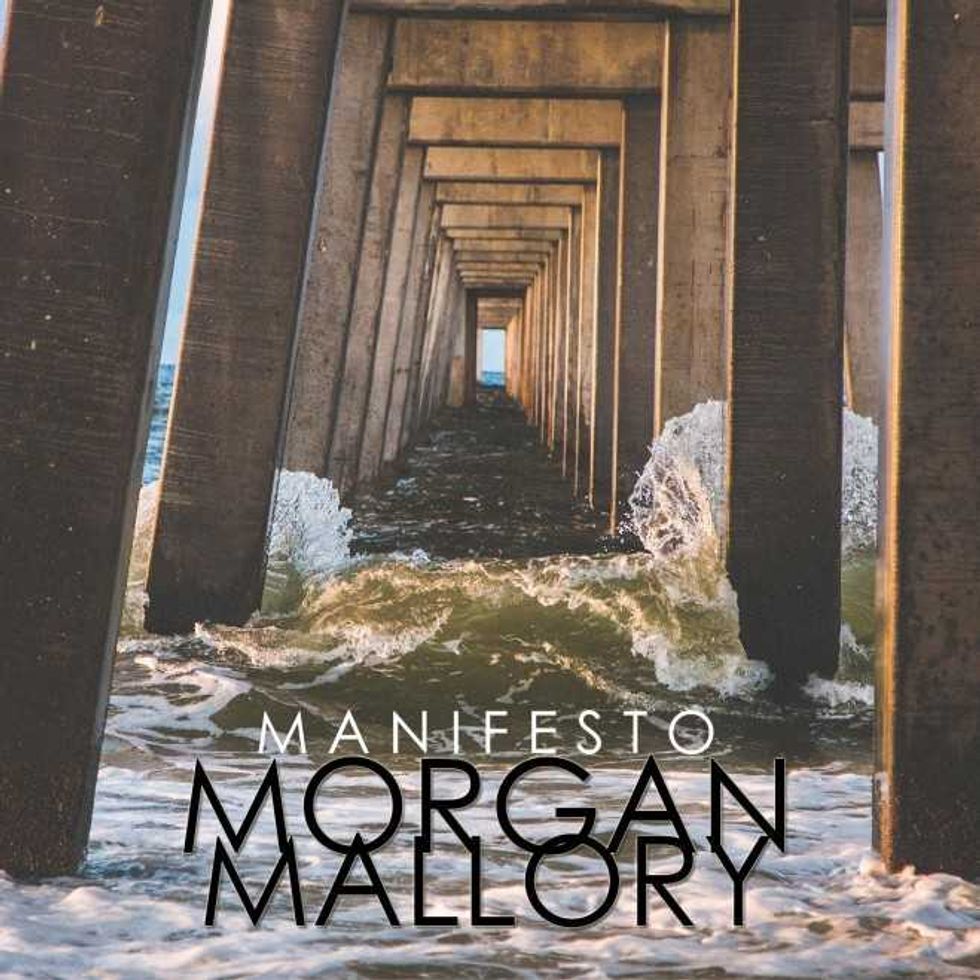 Stay tuned for music updates. Be sure to follow @Popdust and @JasonTheScott on Twitter!