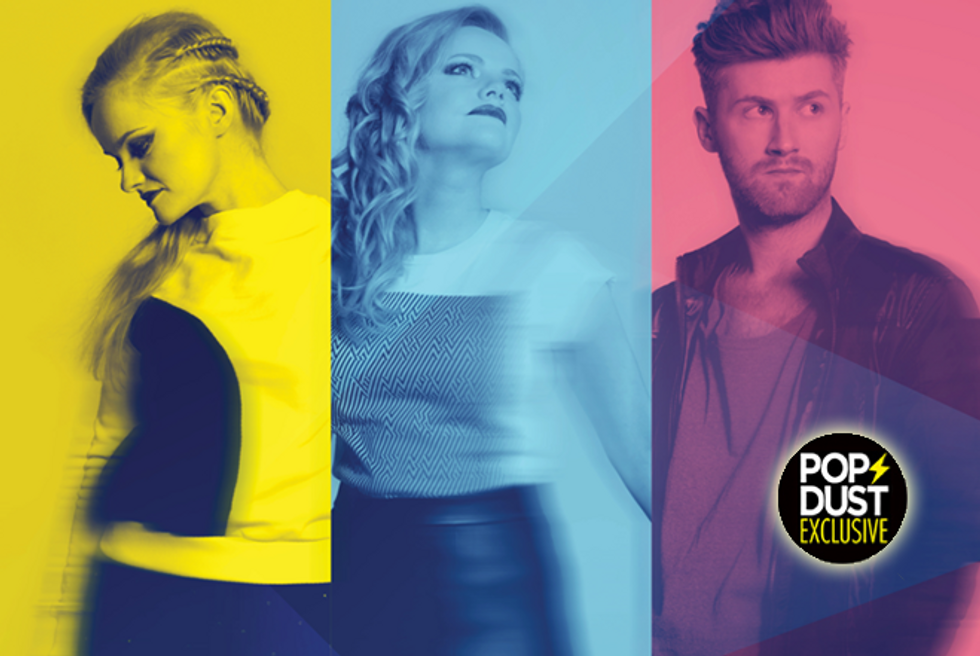 U.K. electro-pop trio Talk Like Tigers embrace an inner neon-fused core in their brand new music video. The dazzling Gunning clip is a page ripped straight out of the Tron playbook, doused with laser beams and mesmerizing slow-motion intensity. Comprised of twin sisters Charlotte and Stephanie Walker (formerly backup singers to Duffy) and drummer Mark Thompson, the trio embark on an impressive journey into superstardom, launching off an infectious pop-synth construct hooked with an undeniable melody. They charmingly meld together a Fitz and the Tantrums explosiveness with a scruffy Passion Pit lean.
Talk Like Tigers (who recently finished up studio time) are expected to hit up numerous festivals this summer, including the Evolution Emerging (May 28) and the NE Volume Magazine Festival on July 2. Find out additional details here.
Popdust is beyond excited to get our hands on the exclusive premiere of the Gunning music video. Check out the high-octane action below:
Gunning follows the trio's earlier 2016 debut track Animalistic. Check out both now on iTunes.
Stay tuned for music updates. Be sure to follow @Popdust and @JasonTheScott on Twitter!