Prince Harry Photobombs New Zealand Rugby Coach—Hilarity Ensues
That cheeky old ginger minx!
Prince Harry photobombed the New Zealand ruby coach Monday night at the Commonwealth Games—with hilarious results.
In the pic, Harry can be seen grinning widely, two thumbs up in the background as Sir Gordon Tietjens, Sport Manawatu chief executive Trevor Shailer and Massey University Professor Emeritus Gary Hermansson smile for the camera.
Prince Harry Makes Us Love Him Even More With Pro Women's Rights Speech
Well, if you're going to be photobombed, it might as well be by Harry.
And, it seems the subjects of the photo certainly didn't mind—in fact, Shailer promptly changed his Facebook profile pic to the photobomb shot—captioning it, "photo of the day."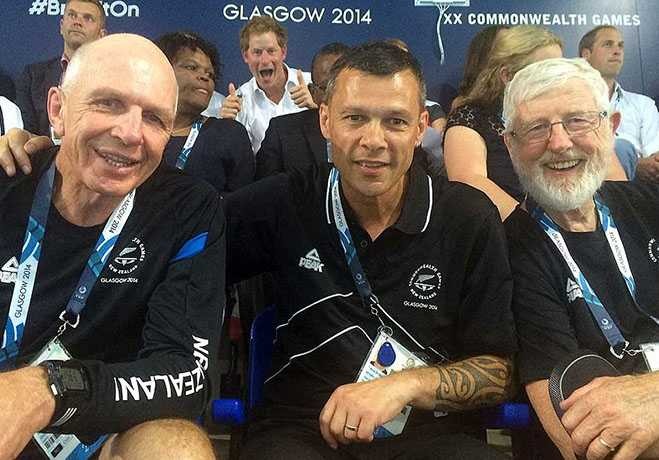 Oh Harry!